January 12, 2018
Inkjet Printing on Tyvek
Drive past almost any home or commercial construction project, you see the white wrapping often emblazoned with the word Tyvek® – a synthetic material of flashspun, high-density polyethylene fibers. Other manufacturers have their own versions of the product; the material is used in applications beyond housewrap. Envelope mailers and disposable medical packaging also use the product.
Tyvek® is extremely strong and an effective barrier against air and water. It keeps the outside elements where they belong. But it can also be extremely difficult to print on.
Because Tyvek® uses a mesh of synthetic fibers, traditional inkjet printing methods for paper stock won't work. Water-resistance, a fibrous design, and tough operating environments make inkjet printing on Tyvek® a tall order.
That's why advancements in inkjet printing are moving the market forward.
Because the product is water resistant, water-based inks need an additive to make the ink properly adhere to the material. More often, a solvent-based ink is the better solution. Specially formulated water-based inks and solvent-based inks penetrate the surface and ensure longevity. Some ink manufacturers will add a proprietary solvent to water-based inks to give them the chemistry needed to properly perform on Tyvek® material.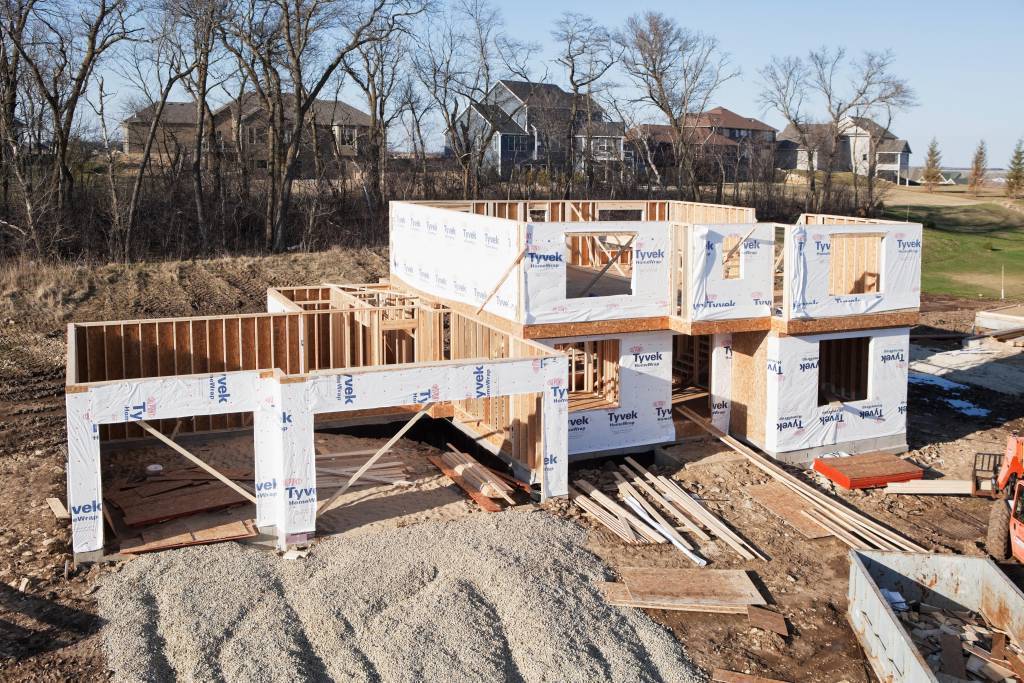 In the case of housewrap, the printed material is exposed to unprotected outdoor conditions, often leading to fading. This is especially prevalent in dye-based inks. For many companies, a visibly faded logo hurts brand perception. For that reason, a pigment ink is typically the better option. For inkjet printing on Tyvek, pigment inks help customers best achieve image longevity.
But the difficulties don't end there.
Unlike paper or other materials, the fibers in the polyethylene material often link to ink bleeding, making crisp, high-resolution imaging difficult. This, coupled with fading concerns make matching brand requirements difficult. Top ink manufacturers rely on years of experience and precise color matching to formulate inks that last and look good, too.
So, the next time you look at housewrap, remember that the printing technology behind it comes from technical expertise and creative problem solving. It's not as easy as it looks!
As ink chemistry evolves through research and development, more solutions are always coming over the horizon for improved results on the versatile polyethylene material.