Oct 7, 2022
How to do Ink Adhesion and Abrasion Testing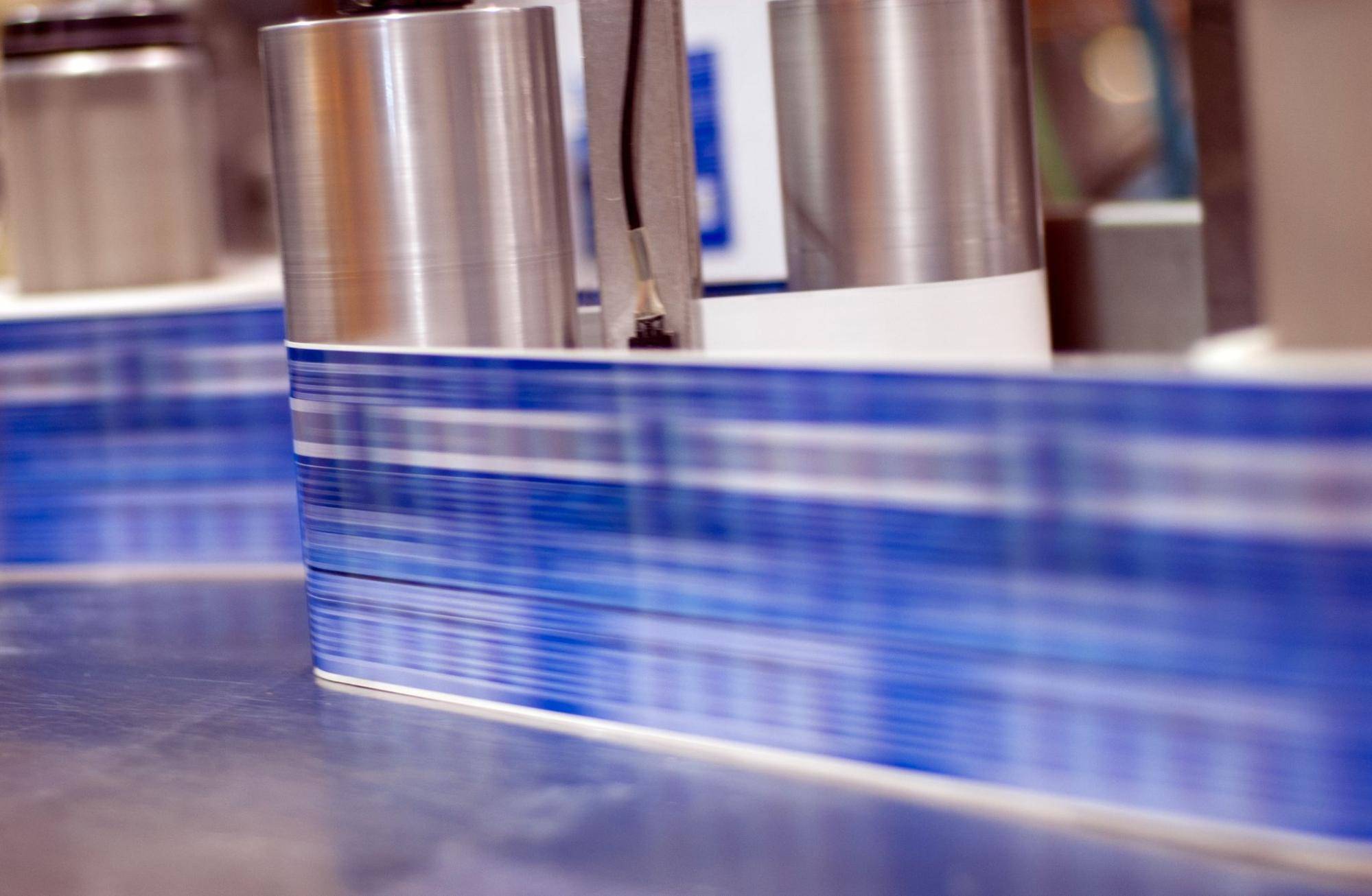 Printing papers, plastic bottles, cans, cardboard, and more creates quality challenges from marking, scuffing, and rubbing after printing. Poor ink adhesion reduces the legibility of packaged materials.
Packaging and labels are designed to remain bright and undamaged during the product's lifetime. Industries have developed various testing methods and equipment to evaluate the adhesion and possible abrasion of inks.
Adhesion and abrasion quality testing determine the durability of ink on the material. Ink adhesion testing verifies the bond between the ink and the substrate surface meets intended expectations. Does it peel off when an adhesive tape is applied and quickly removed?
Abrasion and Adhesion Testing
Ink durability testing compares the rubbing, scuffing, and adhesion of inks and coatings on commercial print and packaging. It is used as a part of quality control in a lab or printing environment and also aids in developing the ink as per market standards.
How to Perform Manual Adhesion Testing
The manual abrasion test method uses pressure-sensitive tape to determine the adhesion quality of marking inks used in conjunction with printed boards.
The Cross Hatch Ink Adhesion Tape Test
Following are the materials used in cross-hatch ink adhesion
Dyne Testing multiple-tooth adhesion cutter
3M 610 Test Tape (1" (2.54 cm) width)
Plastic squeegee to smooth down tape
Aluminum shrink panels
Steps involved in the manual cross-hatch testing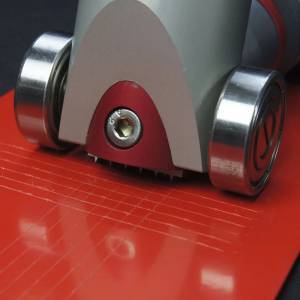 Using the devices is quite simple. The device creates six parallel cuts in the coating surface.
Make a cutting pass across the printed material.
Repeat the step at a 90-degree angle, creating a lattice pattern.
Using about 3 inches (7.5 cm) of tape, place the center of the tape over the grid area and smooth it down with your finger (leave enough tape at the end to fold over itself to create a tab. To ensure good contact with the ink, apply the tape with three even and firm strokes with a plastic squeegee. Look for a uniform color under the tape for adequate application.
Remove tape after about five minutes.
Evaluate results against relevant standards.
Dyne Testing offers three cross-hatch testing tools.
IPC-TM-650 Manual Test Method
Another manual abrasion testing is the IPC-TM-650 Manual Test Method. The only material required for this test is a roll of pressure-sensitive tape, most often using one-half-inch 3M Brand 600.
Steps involved in the manual IPC-TM- 650 test
Apply a strip of pressure-sensitive tape at least 2 inches long firmly across the surface of the test area, removing entrapped air.
Before one minute, remove the tape with a rapid pull force at a right angle to the test surface. Always use a fresh strip of tape for each test.
Examine the tape and test area for evidence of any ink removed from the substrate.
The test report should note any evidence of material removed by this process.
How to Perform Ink Abrasion Testing
Adhesion testing evaluates the abrasion resistance of ink on a substrate. The testing identifies how the printed ink resists rubbing and scuffing. Abrasion testing is done either manually or mechanically with different sets of tools in a controlled testing environment.
Mechanical Abrasion Testing
Several companies offer mechanical equipment for performing abrasion and rub testing. The following equipment works similarly by rubbing two printed materials with measurable pressure.
SUTHERLAND® 2000™ Rub Tester

The SUTHERLAND® 2000™ Rub Tester tool evaluates abrasion on a printed material to simulate transit, handling, or storage conditions. The Sutherland performs testing on substrates like paper boards, plastic films, or foils to evaluate resistance to scuffing, rubbing, and smudging.
This test involves attaching a printed sample to the device while a similar sample label is attached to a weight. Both samples are rubbed against each other with a predetermined pressure, consistent speed, and a set number of rubs. The samples are visually inspected to confirm any abrasion.
Hanatek Rub and Abrasion Tester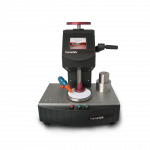 The Hanatek Rub and Abrasion Tester produce consistent and repeatable results when determining the performance and durability of printed materials.
The tests evaluate the marking and rub resistance of cartons, plastic films, labels, and other printed materials. The equipment offers two testing options: printed surface to printed surface or using reference materials such as Mellotex paper or felt pads.
Taber Abraser

The Taber Abraser evaluates the abrasion resistance using printed samples mounted on a rotating turntable. The equipment applies specific pressure to the samples to determine any abrasion.
The tests can vary using different wheels under different loads and predetermined pressure. The result is either a visual change in the appearance of the printed matter or a weight loss due to materials removed by abrasion.
The Importance of Ink Abrasion Testing
The abrasion of printed materials creates risk for consumers and brands. Abrasion degrades the integrity of printed labels or packaging of food, beverages, medical devices, and pharmaceutical products, jeopardizing critical consumer information during a product's lifecycle. Poor print quality also affects a brand's image.
Industry Requirements and Standards for Print Quality
IEC 60601-1
Medical and electronics industries adhere to strict guidelines under IEC 60601-1. The guideline considers labeling a critical component of the device and provides comprehensive requirements for marking and labeling. The standard requires providing users with all information for safe installation, use, storage, servicing, and maintenance of the device to be provided to the users in most markets, in the EU, the U.S., and Canada to show evidence of safety and performance.
UL (Underwriters Laboratories)
Some industries require durability certification for product labels from Underwriters Laboratory (UL). Testing involves evaluating substrates and inks at UL-certified labs for legibility, defacement, resistance to chemical exposure, accelerated weathering, humidity exposure, oven aging, adhesion, and abrasion.
Inkjet Inks that Solve Adhesion and Abrasion Challenges
Kao Collins performs adhesion and abrasion testing on inks to ensure the highest performance. We can evaluate our inks on your substrates so you have confidence in the print quality. Contact us to learn more.