Oct 29, 2021
Meet Requirements for Braille Signage using LED Curable Inks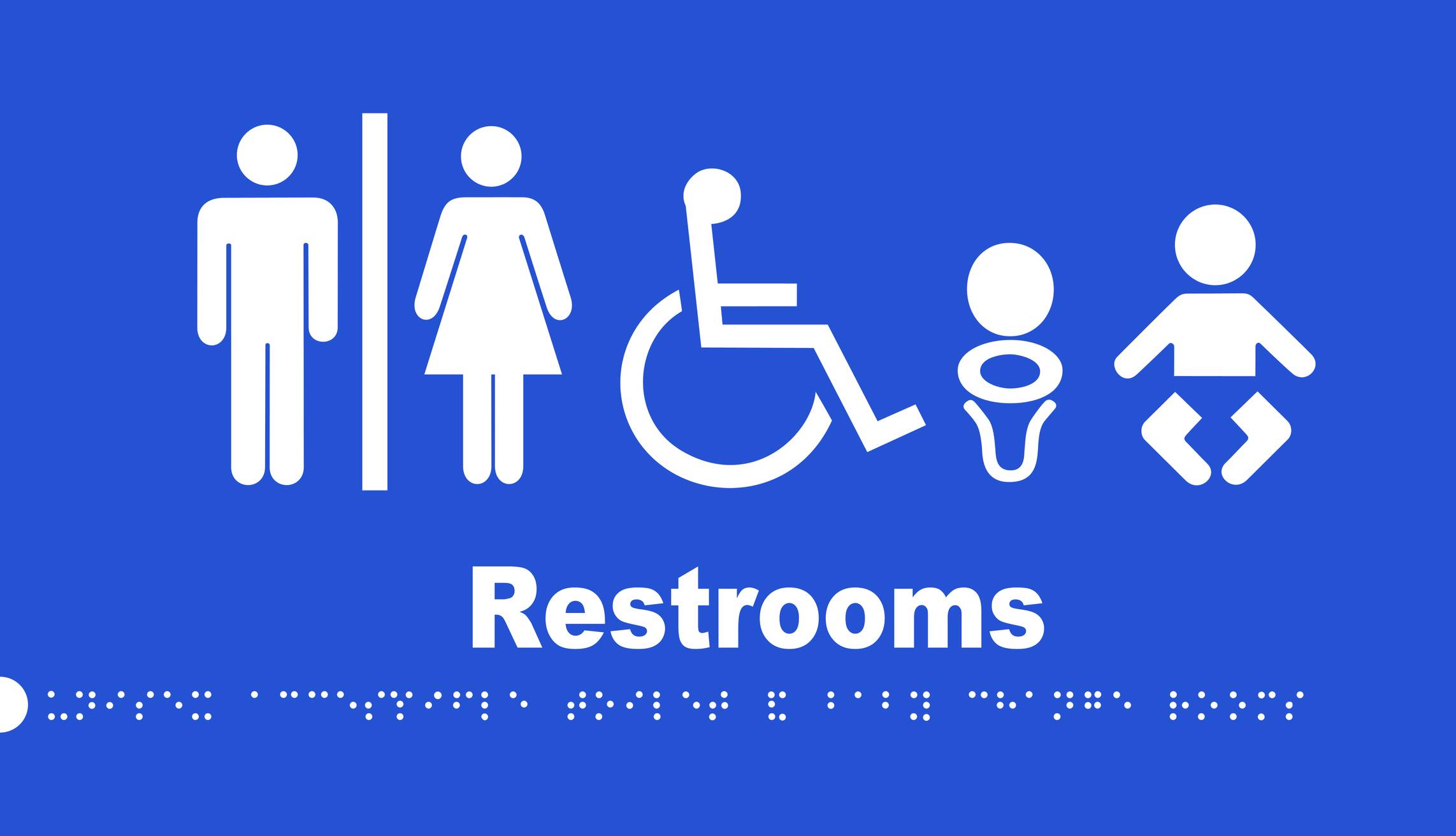 Signs – they're everywhere, capturing our gaze and most often urging us to spend. Who can miss the billboards advertising beer companies, insurance companies, lawyers, or nearby restaurants along the roadways?
Meanwhile, other signage offers critical safety, directional and instructional information in public spaces. For people with visual impairment, this can pose a real challenge.
Accessibility ADA – What's the law for signage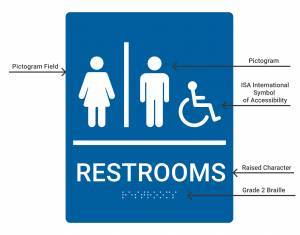 The United States Americans with Disabilities Act (ADA) requirements for signage assure greater accessibility in the spirit of inclusiveness. "ADA sign" typically refers to signage identifying specific building rooms, spaces, or features. This type of signage provides people with visual impairments or blindness greater access to public buildings and other areas mandated by the federal government.
The ADA requires all public places (except government buildings and churches) to install ADA compliant signage that includes tactile lettering. Tactile graphics are a means of conveying non-textual information to people who are blind or visually impaired and may include tactile representations of pictures, maps, graphs, diagrams, and other images.
As for textual information, the Braille system is the most common. We've all encountered it on not just signs but elevators, ATMs, and more. Braille relies on raised dots representing letters, words, and phrases that can be read with the fingers by people who are blind or who have low vision. Braille symbols are formed within units of space known as braille cells.
Braille Sign Requirements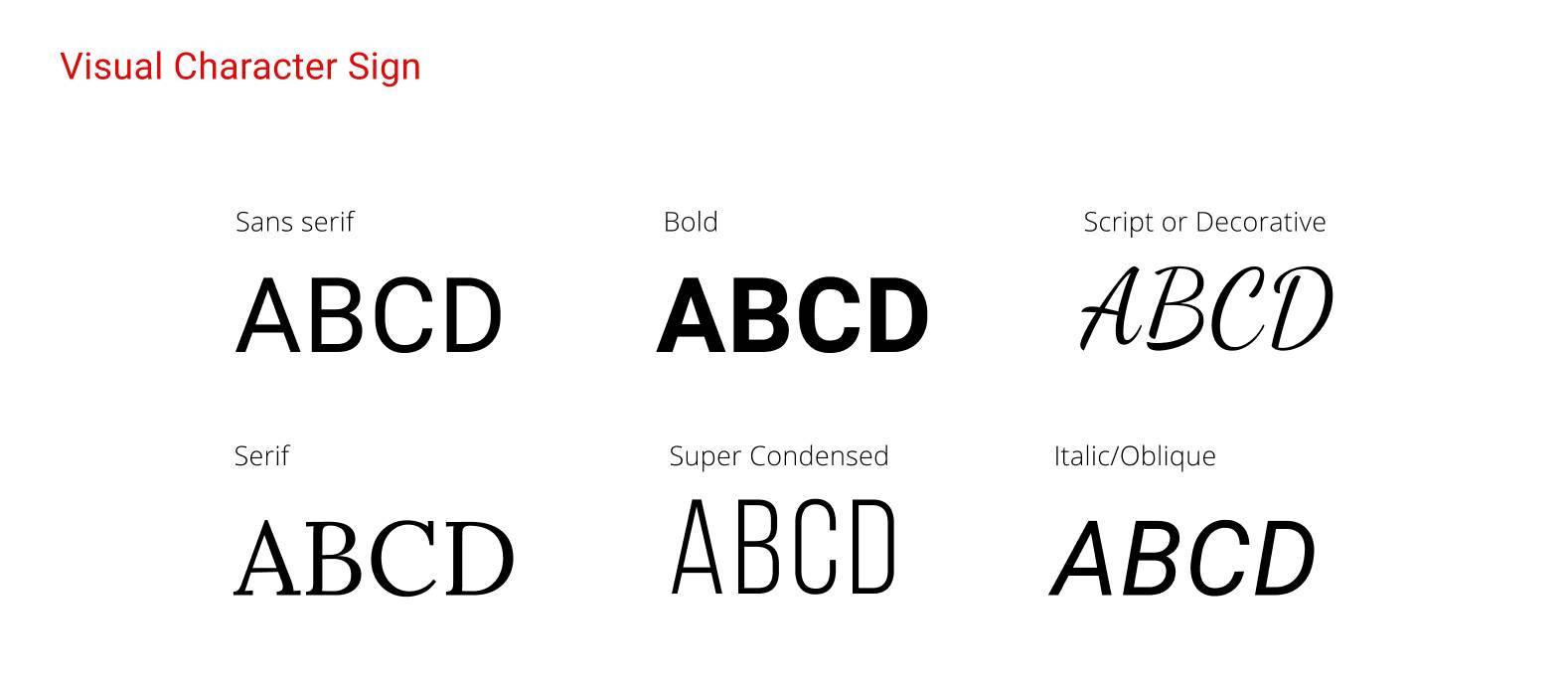 A full braille cell consists of six raised dots arranged in two parallel rows, each having three dots.
Regulations for ADA compliant signage mandate the mounting height, fonts, and other characteristics for displaying information consistently.
While we won't go into greater detail for all scenarios, these are the broad requirements for manufacturing or printing ADA compliant signage:
Fonts – style and proportions
Contrast
Tactile height of the non-braille letter
Room requirements
Curable Inks for Printing Braille Signs

Today it's more efficient to produce ADA-compliant signage with LED-curable inks using industrial inkjet printers rather than Raster Braille engraving systems.
Inkjet printing with curable ink offers a better option to create tactile printing and raised braille characters. Using flatbed printers, inkjet technology offers faster production of making Braille, signs, panels, keyboards for computers, or other devices such as electronic calculators.
These environmentally-friendly inks cure rapidly with low-energy LED lamps.
Benefits of LED Curable Inks for Signage
Here's a glance at the benefits of Braille printing of signage using our curable inks from companies like Kao Collins.
Less setup cost – compared to traditional printing or sign creation
Faster than Raster Braille production
Flexible/versatile
Easy customization
Printers for Printing Braille Signage
Printing Braille characters and words require printers that can deposit ink drops that cure before the ink spreads. The ink achieves the Braille dots with an embossed effect. Printing OEMs have designed unique equipment for producing braille signage. There are stock printers that can also handle specialty printing when combined with software and other add-ons.
Braille Signage Printers
Roland: Produces modest-sized benchtop printers and large machines in their line of VersaUV printers
artisJet: Uses an automatic repeat process to deposit inks from 0.1mm to 10mm for ADA-compliant Braille dot characteristics.
Direct Color Systems®: The company's three Direct Jet printers integrate software and add-ons to transform the wide-format printers to produce Braille signage.
Mutoh: The small ​​XpertJet 661UF UV-LED flatbed printer prints raised lettering and other textured effects,
Target Markets
Businesses featuring accessible signage, required or not, provide customers and potential customers with subtle but important communication cues. ADA compliant signage increases brand awareness, and in the end, can help you convert sales from a wider base of customers.
Accessible signage demonstrates that you are customer-friendly and depicts the business as a recognizable brand in inclusivity and accessibility.
Branding is more important than ever in the digital age, so accessible signage can help bolster the intended purposes.
Other areas where accessibility signage is more commonly found:
Public facilities and municipal buildings
Tourist attractions
Emergency signage
Hotels
Museums and libraries
Hospitals
Schools, colleges, and university
Other uses of Braille Printing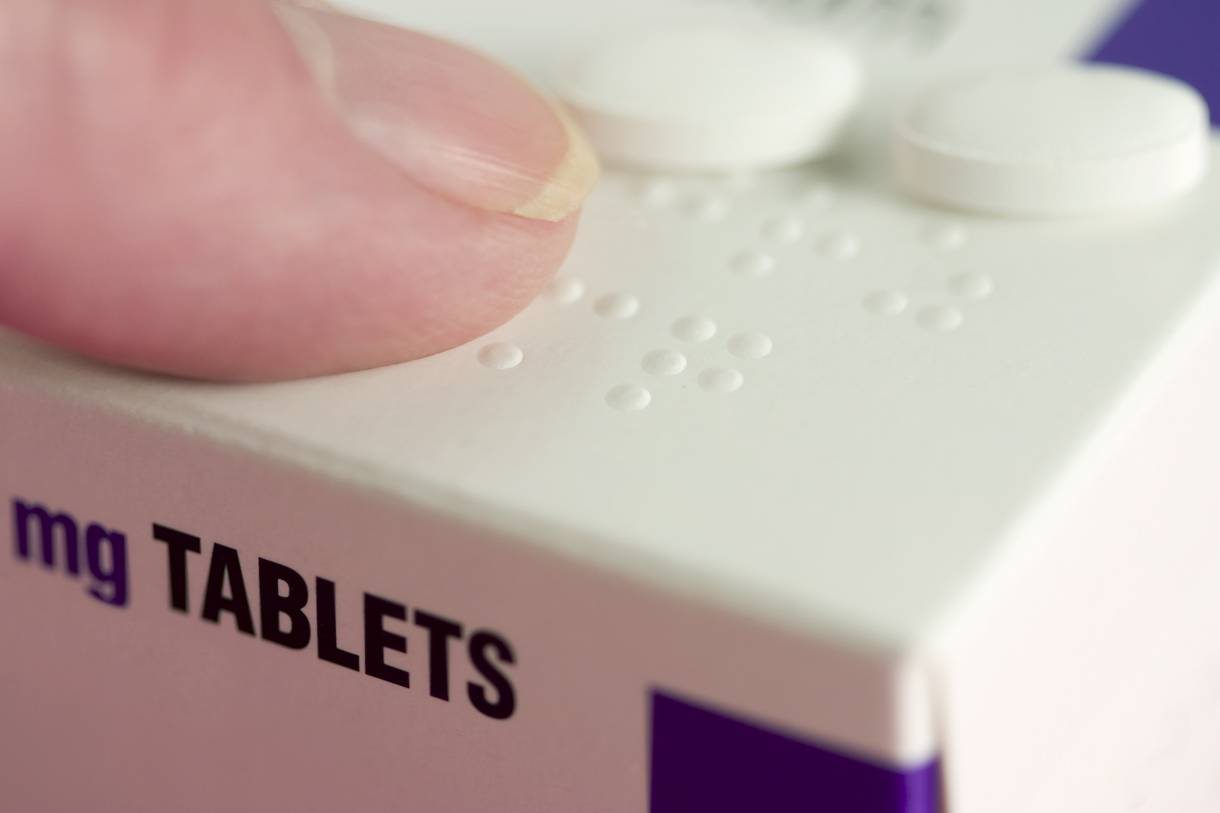 While braille printing is most critical in safety instructions or warnings on signage, it can also be widely used in product packaging. This sizable market includes more than 10 million people in the U.S. and 7 million people in Europe.
Medicines sold through retailers in the European Union must have Braille marking on the packaging to accommodate the needs of the visually impaired. All medicines must have the name of the medicine displayed in Braille on the labeling. Patient information leaflets (PILs) must also be available for blind and partially-sighted patients. Braille can appear on more than one side of a product's carton and can appear on printed areas of the carton, as long as the underlying text is clear and visible.
Some manufacturers provide Braille labels on packaging for household products. Bleach is one common example. It's also possible to find toiletries such as shampoo, conditioner, and shower gel bottles labeled in braille.
Many transport pass holders also feature Braille labels, and some train toilets are equipped with Braille identifiers and instructions. Embossed tactile arrows and Braille button labels enable blind and partially sighted passengers to more easily interact with the environments present on board trains and buses.
Kao Collins' experts formulate inks for major printhead manufacturers and offer white-label inks for OEMs, incorporating their technology into their equipment. Contact us
Benefits and Applications of LED-Curable Inkjet Inks