Nov 9, 2020
The Advantages of Thermoforming with UV Inkjet Inks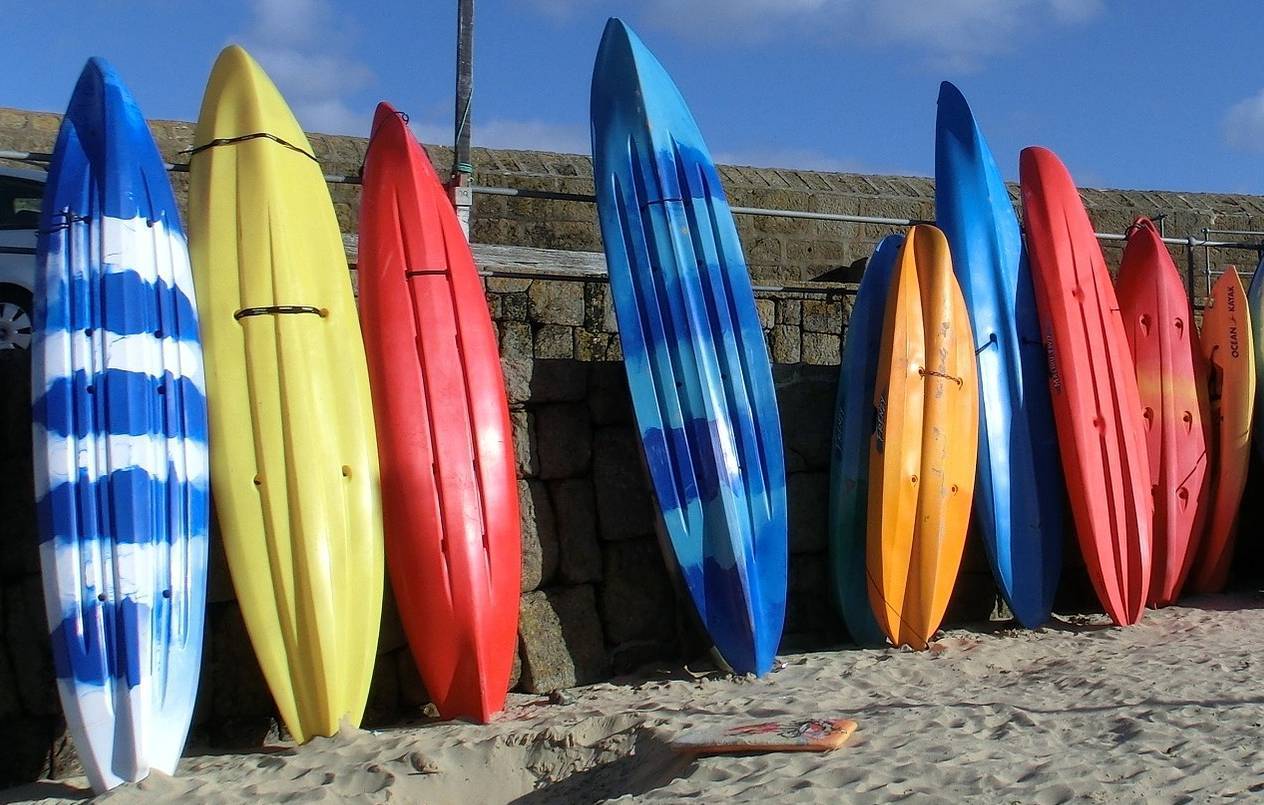 Analog printing systems are at a disadvantage now that industrial inkjet printers support thermoforming with faster production and more creative flexibility.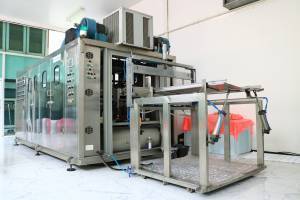 A thermoforming machine uses heat and pressure to transform plastic sheets into three-dimensional shapes to create unique signs, point-of-purchase displays, automotive products, toys, and more. Inks and printing options for thermoforming products used to be limited, but new developments in the industry are opening new possibilities.
UV-curable inkjet inks specially formulated for the thermoforming process, deliver superior results for industrial inkjet printers, which are significantly faster and more cost-effective than traditional screen printing, manual airbrush designs, or adhesive decals. The introduction of UV inks and digital printing to create thermoformable products has modernized a process that used to be much more expensive and time-consuming.
How Inkjet Printing Has Changed Thermoforming
Before the introduction of UV inks, inkjet printers began venturing into the thermoforming industry using flexible solvent-based inks. Solvent inks support thermoforming because they adhere well to plastic substrates as they "bite" into the material's surface. This began around 2005 when solvent inks were the only thermoformable inks available for inkjet printing systems. Meanwhile, the thermoforming process itself was evolving.
Costly Thermoforming Techniques
Before inkjet printing, thermoformed products were created using pre-forming and post-forming techniques. Both methods were time-consuming, costly, and required an elevated level of artistic and technical skill. This made most brands hesitate before considering whether they should thermoform their products, packaging, signage, or sales displays.
Pre-forming Screen Printing – In the pre-forming process, designs are applied with screen printing inks before the plastic sheet is heat-formed. Much of the cost centers on creating the screens for inking the plastic. Much like analog printing presses, such as flexo and offset printers, the break-even point requires a larger production run.
Post-forming Embellishing – Post-forming uses components such as adhesive decals and airbrush painting to create eye-catching thermoformed products. This thermoforming method comes with steep costs. Airbrushing requires considerable artistic skill and requires more time, making it less suitable for mass production. Decals add cost, and, similar to airbrushing, producing them requires more time.
The Digital Printing Disruption
Across many industry segments, inkjet printing has disrupted traditional production methods. Just like digital printing fundamentally changed the production of direct mail, custom packaging, and outdoor signage, for example, inkjet printing expands the opportunities for producing thermoformed products.
Cost Savings from Thermoformed Inkjet Printing
Digital printing reduces the cost of creating thermoformed products due to several advantages it has over traditional thermoforming techniques:
Common Thermoforming Materials
PVC

HIPS

HDPE

PET Acrylic

ABS

PET

PETG
Less waste: Traditional thermoforming produces more wasted material during prototyping.
Less time: Digital production cuts hours and sometimes weeks out of production. As many as 30-40 products could be produced in a single shift with digital printing compared to about three with traditional production.
Lower break-even threshold: Covering the cost of screens and other materials requires a production run of hundreds of pieces to make it cost-effective for the customer and profitable for the printing company.
Inkjet Printing offers Customization Options
Digital printing accommodates variable data, which makes customizing or personalizing thermoformed products simple. For example, a toy car could be personalized with names or colors in the same production run.
These benefits, combined with digital design software, make creating the artwork faster. Designs can be easily adapted to account for the stretching and elongating of shapes during the thermoforming process.
Characteristics of Thermoforming Inkjet Inks
Inkjet inks used during pre-forming must withstand the heat, pressure, stretching, and bending that happens with either vacuum or pressure deep-draw thermoforming. The inks can't chip or peel. Also, the colors must account for the stretching. As the plastic is stretched and bent during forming, the inks can't change their color saturation or opacity, like what happens when colored taffy candy is stretched. The color becomes less intense.
After production, the colors must remain durable and lightfast, especially for outdoor signage and other products exposed to harsh environmental conditions.
Solvent Inks
These inks offer good adhesion to the plastic materials because the solvent becomes married to the substrate. This makes it possible for the ink to bend and flex in the heated forming. The inks maintain the color intensity during the extreme stretching.
While solvent inks are cost-effective, they are falling out of favor because of the VOCs emitted. Also, finishing fluids may need to be applied to achieve a higher-gloss finish.
UV-Curable Inks
Energy-cured inks are among the most widely used inks because of their versatility. They print on almost every type of substrate. Inks for deep-draw thermoforming, like Kao Collins Flexar, have been formulated to achieve the needed performance. Thermoforming UV inks maintain their opacity and color qualities. Like all UV-curable inks, the formulations for thermoforming produce fade-resistant results and a durable finish.
Both ink formulations can be used for back-lit signage.
What Products can be Produced with Thermoforming?
The opportunities for creating custom products through the thermoforming process are almost limitless. Companies can offer customized options for brands and customers. Digital printing makes it more feasible and affordable to provide customers a one-of-a-kind product.
Beyond signage, here are just some of the possibilities:
Car rooftop carriers

Guitar cases
Toys
Vending machine panels
Gaming panels
Automotive dashboard panels, door panels, etc.
Motorcycle fairings, cargo "saddlebags"
Computer and printer enclosures
Spare-tire covers
Housewares
Bicycle and boarding helmets
Kayaks
Beer taps
Beverage signage customized with a retailers name
Any products produced by thermoforming can be cost-effectively embellished with custom designs and branding using UV curable inkjet inks. Before digital printing, thermoforming manufacturers avoided decorating their products because it often required outsourcing and was cost-prohibitive. Now that digital inkjet printing has evolved to support thermoforming, new opportunities are opening up for branding, advertising, and customization.
Why FLEXAR is the Best UV-Curable Ink for Thermoforming
The new FLEXAR ink from Kao Collins delivers high-performance results. The ink cures with both mercury vapor and LED lamps for high elongation results. The CMYK + White pigment ink performs ideally in flatbed, roll-to-roll, or hybrid systems. Flexar is formulated for Dimatix, Konica Minolta, Ricoh, Seiko, Toshiba, and Xaar printhead technologies and delivers durable, long-lasting results.
Contact experts at Kao Collins about testing, ideal curing for different substrates, and other technical considerations. We can also produce custom formulations.
Frequently Asked Questions
What is vacuum thermoforming?
The forming process evacuates from the space between the heated plastic sheet
and the mold, which forces the substrate to conform to the shape of the mold.
What is pressure thermoforming?
The forming process applies compressed air to a hot sheet, which forces it to conform to the mold. This process also requires air to escape between the plastic substrate and mold.