Oct 1, 2018
Graphene Inks are Transforming the Printed Electronics Industry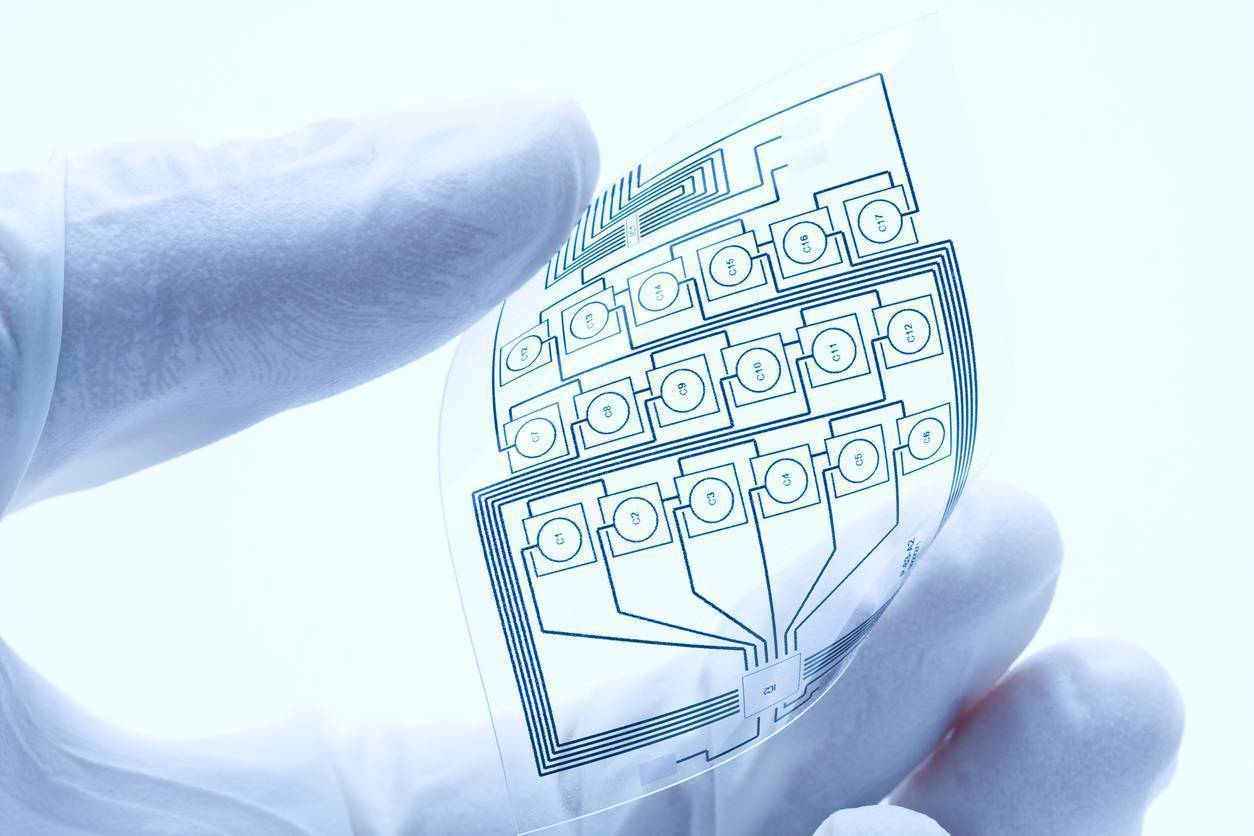 "Printed electronics" refers the method used to produce electrical devices on a variety of substrates. Devices like wearable technology, keyboards, antennas, medical devices, touch screens, solar cells, smart product packaging, and more all use printed electronics. As the popularity for these tech products and others increases, so too will the need for printed electronics manufacturing.
To keep up with this high demand, manufacturers in the technology industry are turning to inkjet printing to quickly and inexpensively print electrical circuits that live in devices like smart watches and solar panels. With inkjet printing, manufacturers are relying on the use of conductive inks to help provide an array of benefits that other inks don't offer.
The Benefits of Graphene Ink
Graphene is widely-recognized as the strongest material on Earth and is known to be approximately 200 times stronger than steel. Aside from its strength and durability, graphene is also a great conductor of electricity and heat, making it ideal for use in electronics.
Graphene ink is a conductive ink created by infusing graphite directly into ink. Generally, graphene ink needs to be specially formulated depending on the substrate and printing method used.
Due to its compatibility with a wide range of materials, graphene ink is commonly used with piezo electric inkjet printing, but can also be used for gravure and flexographic printing.
Graphene Ink Benefits and Qualities
Enhanced electrical conductivity
High-speed printing capabilities
Flexibility
Long-lasting durability
Optical transparency
Lower costs
The Future of Printed Electronics Is Bright
The printed electronics electronics industry is continuing to grow rapidly as we begin to figure out new uses for it. Like the 2018 Winter Olympic Games in PyeongChang, South Korea, where athletes from the USA wore red, white, and blue Ralph Lauren jackets that featured printed electronic heaters designed by Butler Technologies.
The jackets were printed into the shape of the American flag, and used conductive inks to help keep the athletes warm in extremely cold conditions. They provided approximately 11 hours of warmth, which was crucial to helping the athletes perform since the average temperature at the time was 15°F.
Other developing technological advancements using printed electronics appear to be on the horizon as well.
"Labels with printed sensors and means to report environmental and location information are not far away. Smart shelf talkers will be enabled with printed electronics to provide customers with detailed information to aid in their purchases."

– Dr. Daniel Harrison, SVP of Research and Development at IIMAK
With more possibilities for printed electronics developing every day, the need for conductive inks like graphene and carbon ink will only increase. Inkjet will continue to play a vital role in the future of the printed electronics industry, and the two should mutually benefit one another.