Jul 5, 2022
How to Get Started with Color Management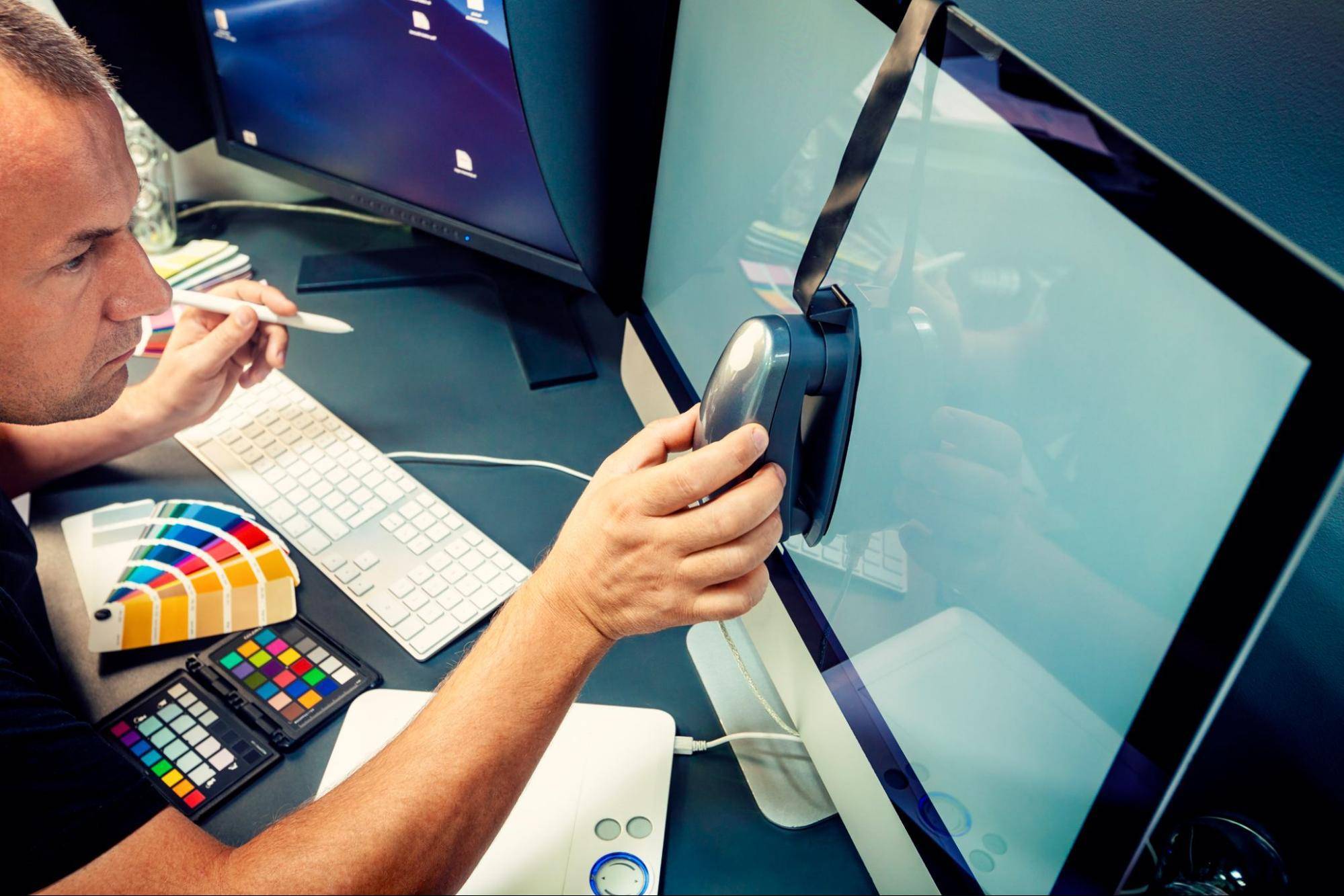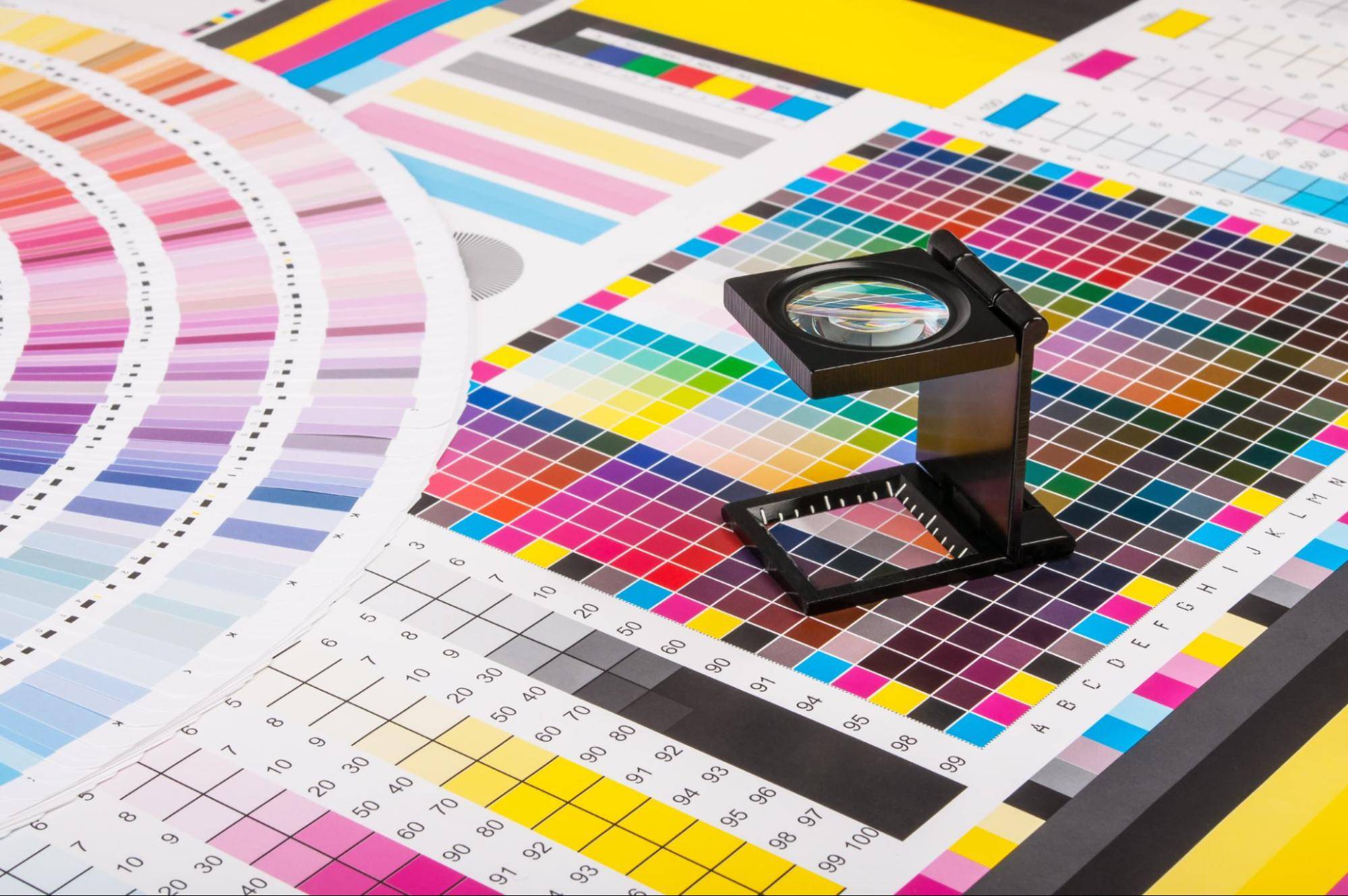 "What you see is not what you always get" unless you have effective color management in your printing workflow.
Color management ensures consistency across all devices during color-space conversion from RGB to CMYK. Through color management, you can control the output of multiple presentations of an image on various output media.
The objective of color management is to match color appearance as closely as possible from the original scene or artwork to the printed output.

Colors can vary because cameras, scanners, computers, proofing equipment, and printers cannot reproduce the color range the human eye can see under actual light conditions. Also, we each may see colors differently, which adds another variable.
Why is Color Management Important?
Color accuracy and consistency supports and improves marketing and branding. Since color plays an essential role in advertising and packaging, printed colors must match brand expectations and standards. Practically speaking, the printed output must match the shade viewed on the printing system's computer monitor.
For printers, color management ensures that "what you see is what you get."
Benefits of Color Management
Saves time and reduces delays
Increases productivity
Reduces ink and paper consumption
Increases quality
Ensures consistency on any substrate
The Four C's of Color Management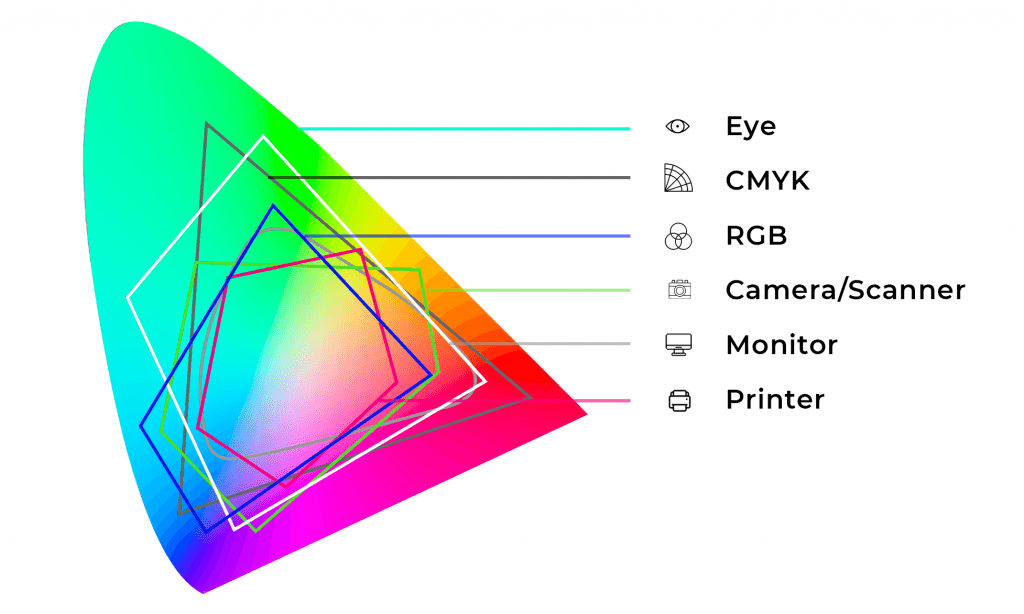 To maintain the correct color from start to finish, there are four integral parts of color management, popularly known as the Four C's of Color Management:
Consistency
Calibration
Characterization
Conversion
Color Consistency
Whether producing brochures, boxes, billboards – basically anything, all printing relies on the CMYK color space. This is also called four-color process printing. Printers apply cyan, magenta, yellow, and black inks to achieve photo-realistic results.
Printers may use additional colors to extend the color range. This may involve using standard CMYK with a light cyan and a light magenta. Some printing production uses eight or more colors. Increasing the number of inks makes color management more important.
Tips for Consistency
Locate monitors and all color-quality management in locations with consistent and matching light. The color you see on your monitor if it is located near a window can change your perception of the colors displayed as lighting changes
Clean your monitors regularly. Monitors don't stay clean for more than a day or two. Dust and fingerprints effect color.
Color Calibration for Devices
Once you ensure your input devices like the monitor or output device like the printer can produce consistent colors without any variations, you need to calibrate equipment and set it up to keep the baseline. Device color drifts over time. Create a routine for validating the calibration of all devices to continue achieving consistent results.
Color Characterization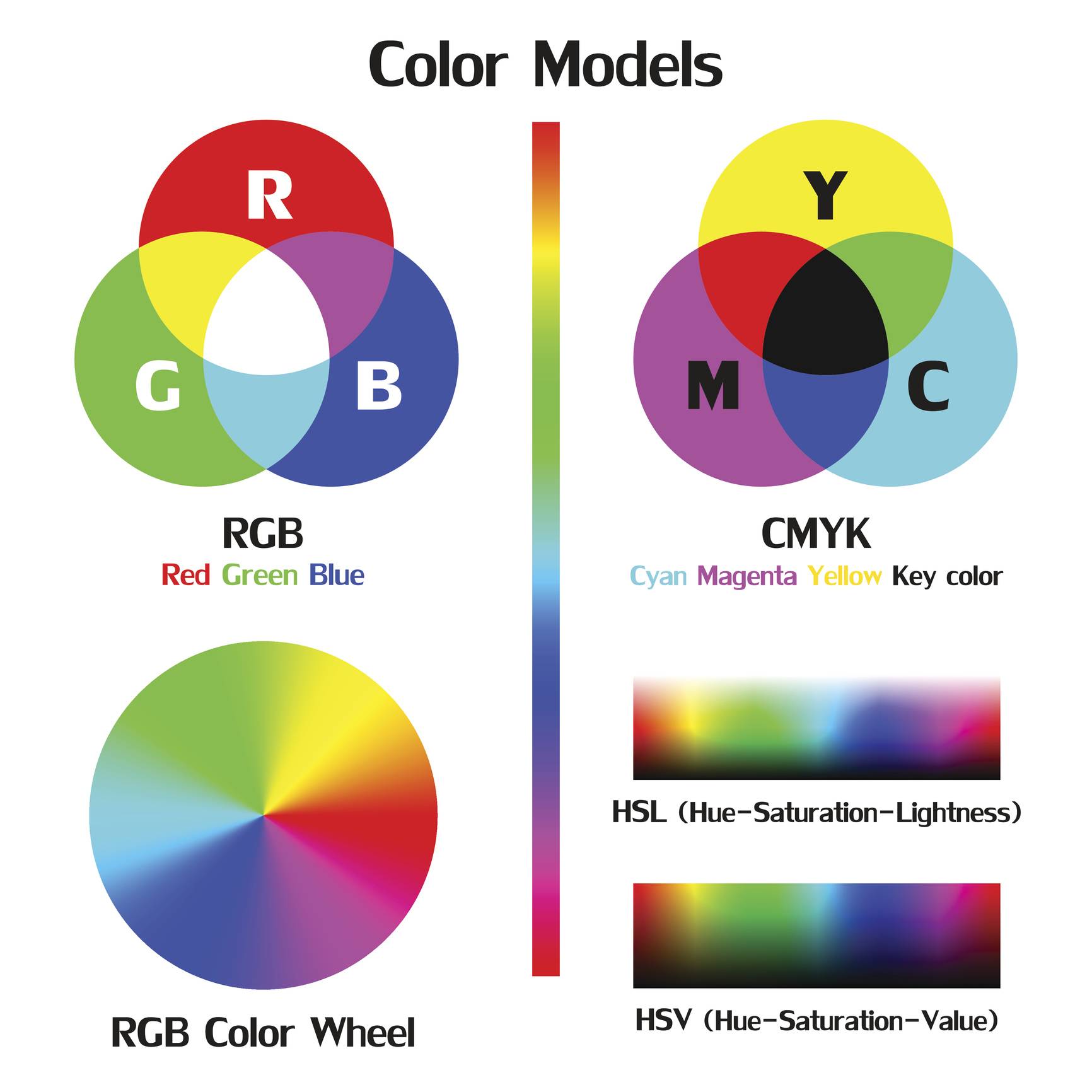 Color measurement instruments like a colorimeter or spectrophotometer help you determine your device's color reproduction characteristics. Characterization will optimize the settings for the best image reproduction on your devices.
For example, when characterizing a monitor, software flashes a series of known RGB values on the screen, and the color measurement device measures them.
Print a test chart with a few color samples to characterize a printer and measure them with the color measurement device. Use the results to build the ICC (International Color Consortium) profile from the collected color data compared with sample colors. Define ICC profiles for every device and substrate.
Printing on standard brown cardboard requires different ICC profiles from printing on white cardboard or an aluminum can. The substrate affects color rendition and must factor into the color management system.
Color Conversion
Conversion is the process of moving color data from the color space of one device to the color space of another device. An example would be moving from a camera profile into a monitor profile, and then moving from a monitor profile into a printer profile.
The ICC profiles control the color space as the artwork or image gets converted across all devices.
When the image takes its color profile with it, other devices know how to consistently process the image to achieve expected results.
How to Profile and Calibrate Monitors and Printers
Monitors and printers display and reproduce colors differently. For effective color management, your printer and monitor must sync. In other words, you have to calibrate your monitor to your printer. They use different color models to produce the same hues – monitors in RGB and printers in basic CMYK.
Calibrate the Monitor
When you install your printer and monitor drivers, quite often, that includes installing basic manufacturer-generated ICC profiles to choose the correct color profile for an output device.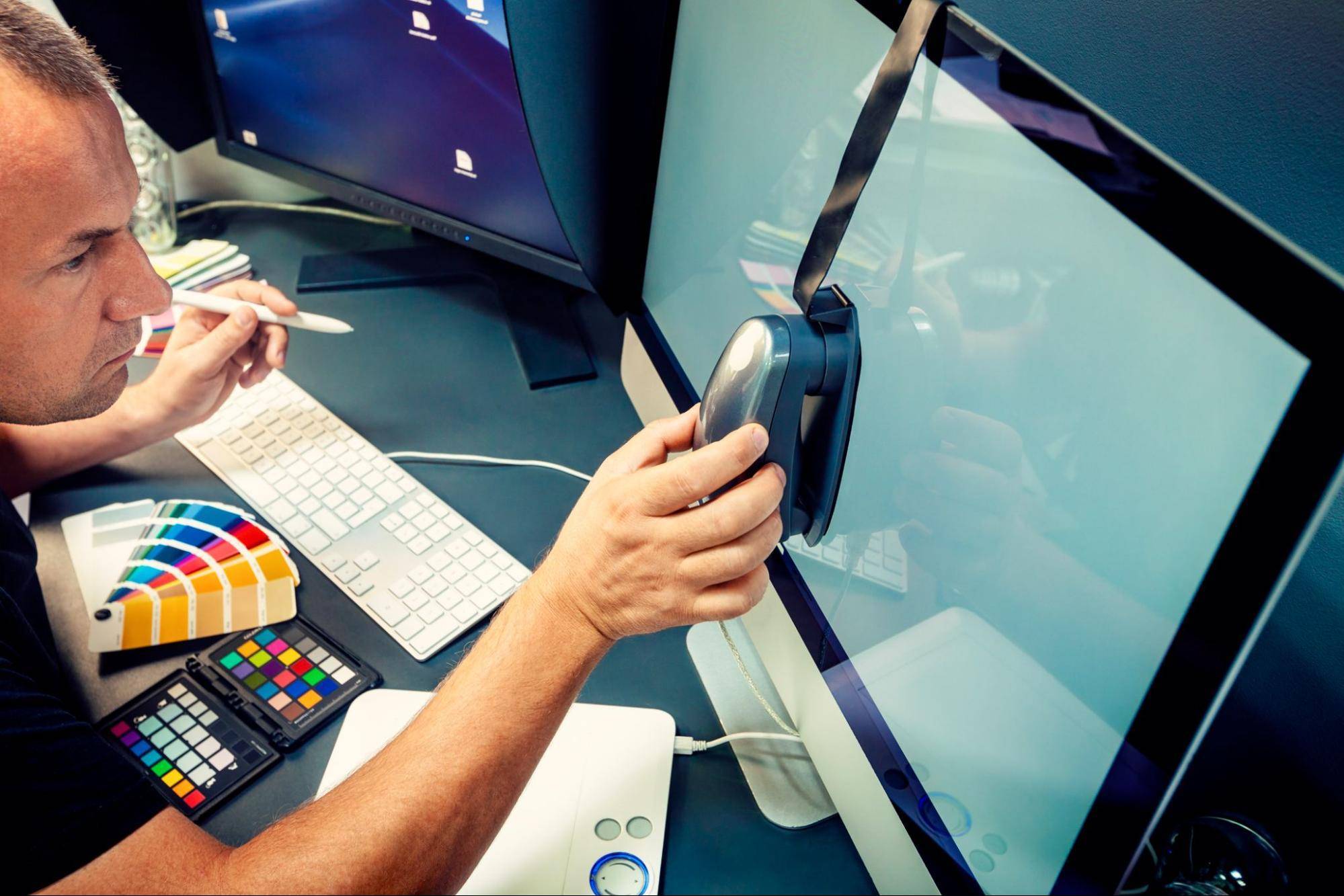 All monitors need to be calibrated. Each monitor handles the calibration process differently, based on the hardware. The more high-end your monitor, the more controls it has for adjusting display parameters, such as brightness, gamma, saturation, and individual RGB levels.
Multiple presets allow you to calibrate the monitor to several work environments and variables. It also allows you to switch between them as required.
Primarily, there are two ways to calibrate your monitor: either with software, or using special calibration equipment.
The most significant benefit of hardware calibration of each device in your workflow, including your monitor, printer, or scanner, is that they allow you to create device-independent ICC profiles.
Calibrate the Printer
Reproducing color accurately involves ensuring that the colors seen on the monitor accurately print on the specific printing materials.


Profiling your printer to the substrate is the first step. Most paper manufacturers provide downloadable profiles for their most printing papers for various popular printers. Every time you change the paper type or the brand of ink, a unique profile should be developed to ensure the printer achieves consistency on repeated cycles. Each profile compensates for variances between the monitor and printer.
You'll need to create custom ICC profiles when printing on other substrates. This involves printing swatches of defined colors on the actual substrate and reading the values of those colors. You can use these swatch tests to ensure multiple printers reproduce colors consistently. There may be variations between the same printer model.
The profiles help you use UCR (Under Color Removal) and GCR (Gray Component Replacement) effectively to improve reproduction and reduce ink consumption.
Apart from nozzle checks and monitoring ink limits, note that all of the controls for color in the image will be controlled by the printer and not by you since every printer and print technology differs. Pay close attention to all the items in the print dialog that appear after you click "Print" from the Photoshop dialog and follow the instructions accordingly.
The Color Matching Alternative
Rather than using the four-color (or more) process for printing a color – think Coca-Cola red – a designer or printer may contract with an ink manufacturer like Kao Collins to create a single ink for printing on a specific substrate. The color matching process involves mixing dyes or pigments to create an ink that matches the standard.
As with CMYK printing, an ink color created with color matching must be formulated to match a specific substrate. The color formulation for Coca-Cola red used for printing a can would be different for printing the cardboard for a 12-pack of Coke.
The Challenge of Color Management in Textiles
Managing color in textile printing brings in more variables. Unlike paper or many other substrates, textiles are not flat and tend to wrinkle. Besides, they have various degrees of depth. Each textile composition has its affinity for ink. Linen, wool, acrylic, etc., all accept color differently.
As a first requisite, your fabric has to be preconditioned to accept the inks from the printhead. Inks incorporate unique binders matched to the textile material.
The next challenge of color management in textiles is the standardization of CMYK inks which is not an easy option. Textiles are matte surfaces, and you can't get rich colors when the surface isn't glossy.
To overcome this challenge, textile OEMs have adapted to adding different colors to their process mix, including fluorescent colors. These extra colors can be used within the profiling process to expand the color gamut for the fabric. All these variables require building unique ICC profiles.
Achieving Best Results
Kao Collins produces high-quality inkjet inks for industrial printing systems using printhead technology from the major brands. We can help you troubleshoot color consistency issues or create unique formulations with our color matching service.