Inkjet Printers Key to Producing Stretchable Circuits
That's right. Inkjet printers are proven the be the supreme key in creating circuits that fold and stretch.
Categories tagged for this post
Published on
March 20, 2017
As smartphone displays continue to get larger, wouldn't it be nice if you could fold yours in half to slip it in your pocket? The idea may not be as absurd as you think, thanks to some unexpected help from innovations in traditional inkjet printing.
Researchers at Michigan State University have discovered a way to produce stretchable circuits by using a regular inkjet printer. Inkjet printers are proving to be the key to producing stretchable electronic circuits that will lead to so-called "smart fabrics," making foldable smartphone displays a reality.
Inkjet Printing Allows Micro Waveguides to be Printed Affordably
For years, the ways the uses for electronic circuitry have been limited because of the rigid components used to create it. For example, traditional computer chips are soldered to a hard circuit board.  Circuitry like this is far from flexible and is difficult to incorporate into different materials. If the circuitry were made more flexible, the potential for new, innovative applications would drastically increase.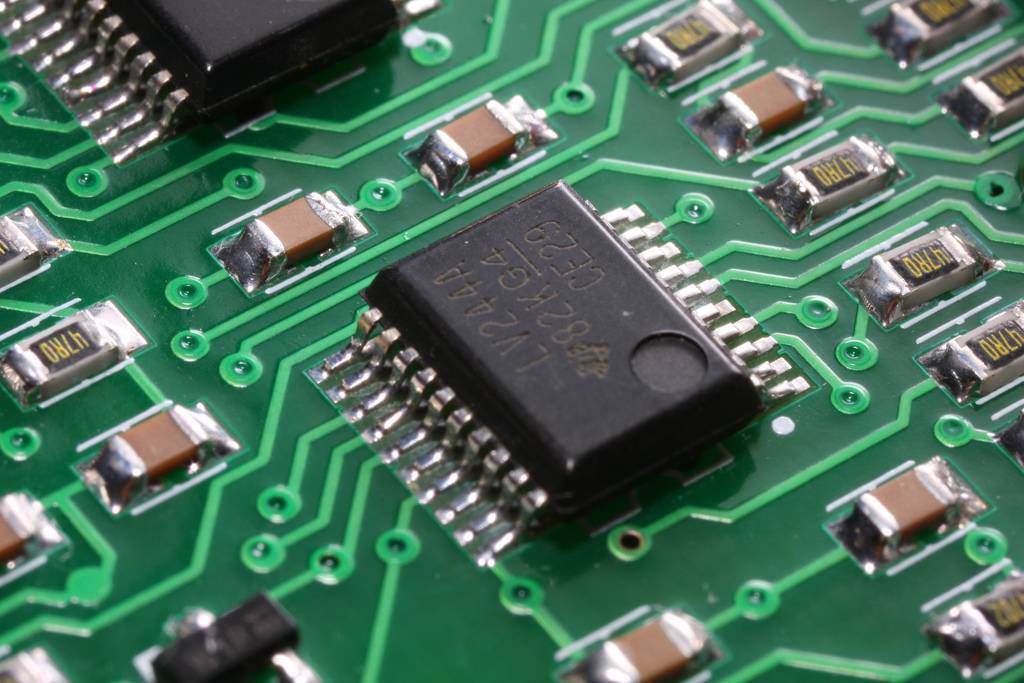 While significant progress has been made towards the development of stretchable circuitry, one of the biggest hurdles has always been production cost. Previous research has been so expensive that widespread adoption of the technology seemed to be at least a couple of decades away.
Producing this new wave of technology on a traditional inkjet printer is incredibly cost-efficient when compared to the previous technologies that were being used in this research. Because of the reduction in cost, smart fabrics can be easily commercialized once the process is condensed a bit more. Not just for the super-rich either. One of the key researchers behind the project believes that with this breakthrough, a printable electronic smart fabric could be produced at a similar cost to printing newspapers.
Using Inkjet Technology to Print Paper Solar Panels
Made entirely using an inkjet printer, smart fabrics can now be created by dissolving materials fabricated from organic compounds and nanomaterials in solution. This produces a variety of electronic inks that can then be run through the inkjet printer to create elastic base material, circuitry, and OLEDs. The inkjet printer is capable of producing these materials almost finished. Expectations have it that the process will be condensed even further by combining the circuit and OLEDs into a single pixel. This next step is predicted to occur sometime within the next two years.
The possibilities for this technology appear endless, and researchers are already beginning to consider some of the many potential applications: being able to take a tablet-sized display screen, fold it, and put it in your pocket. Monitors that can be worn anywhere on the body, wrapped around your arm, leg, or wrist, that measure your vitals could be right around the corner. These printed electronics might allow entire walls to be turned into display screens with wallpaper that utilizes smart fabrics.
More than three decades after being introduced, inkjet printers continue to surprise, and in ways, no one could have possibly imagined. Built with innovation in mind, it appears the number of uses for these printers should continually expand.