May 4, 2020
Kao Collins produces hand sanitizer for employee safety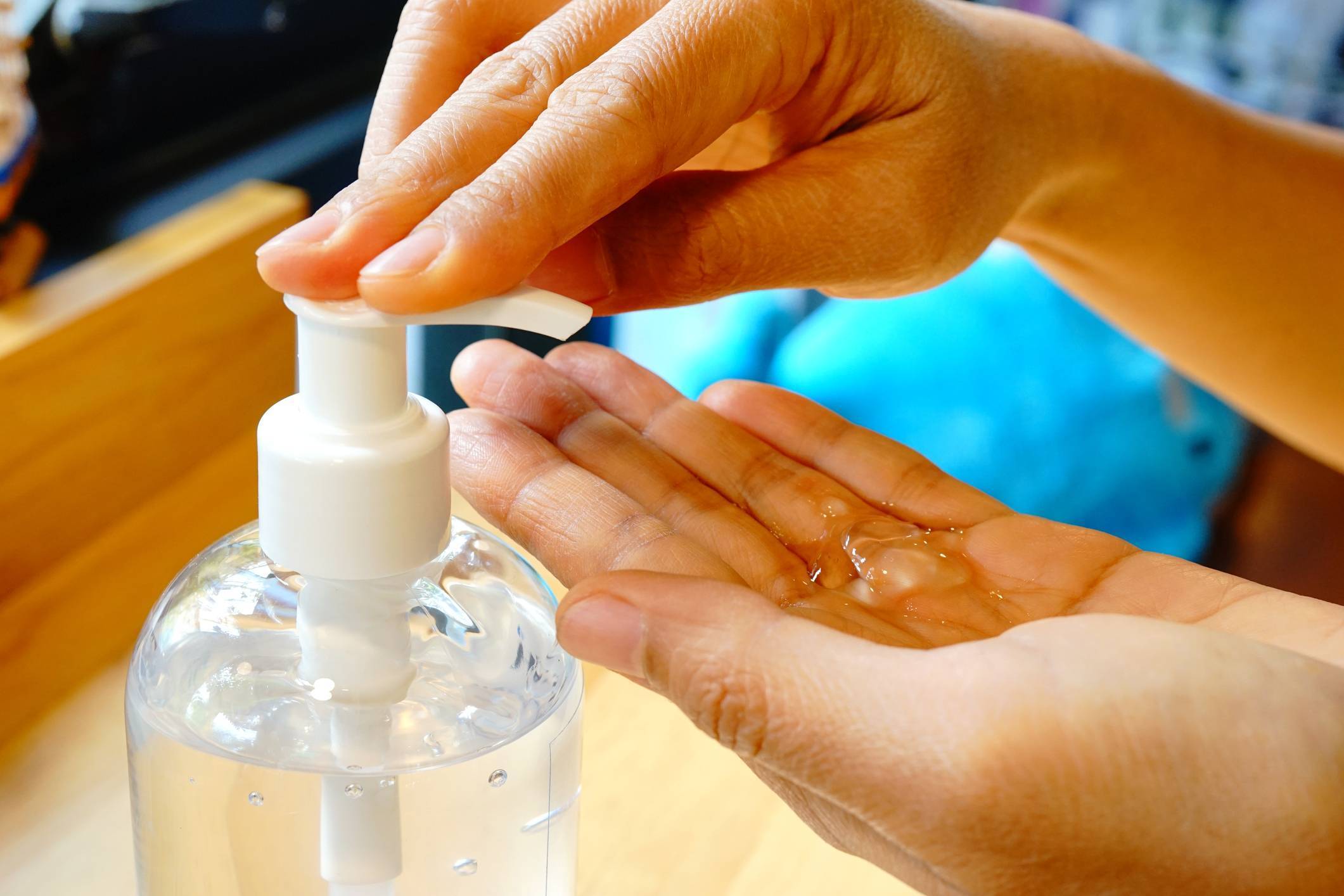 As a designated essential business, we have ramped up industrial inkjet ink manufacturing to meet the needs of many essential industries, including the pharmaceutical supply chain. While our production and shipping of inkjet inks has continued uninterrupted, protecting employee health during the Covid-19 pandemic has been a high priority for us at Kao Collins.
In addition to social distancing, wearing facemasks, and extensive cleaning in between shifts, employees frequently apply hand sanitizer. It became a challenge to keep hand sanitizer available that was not too harsh on the employee's hands.
Similar to other companies around the world, including distillers of consumer spirits, Kao Collins saw an opportunity to put its team's ingenuity and resources to work solving the need to create hand sanitizer.
Kao Collins already had a ready supply of isopropyl alcohol (IPA) at a 99% concentration, a level more than enough to protect employees from the coronavirus. However, employees found the untreated product too harsh when used frequently.
"It was exciting to work with our team to develop a product that helped keep all of our employees healthy." – Ashley Neyer 
Since innovation and problem solving are a foundation of Kao Collins, Ashley Neyer, one of the company's chemists, took on the challenge of developing a milder, but still effective, hand sanitizer using a highly concentrated IPA solution and glycerol at the manufacturing plant.
That wasn't good enough.
The sanitizer, naturally, smelled of rubbing alcohol.
That wouldn't do, so another employee contributed her citrus-scented essential oil that was added to the formula. Just like that, a new supply of homemade sanitizer with an enjoyable citrus scent was created.
Now there is no shortage of sanitizer to help protect our staff as we continue safely producing and shipping inks—and no more irritated hands. That is the pleasant smell of innovation at Kao Collins.
Contact Kao Collins to develop innovative inkjet solutions for your industrial printing problems.