Jan 18, 2022
The Promise of Eco-Friendly Pigment for Textile Inks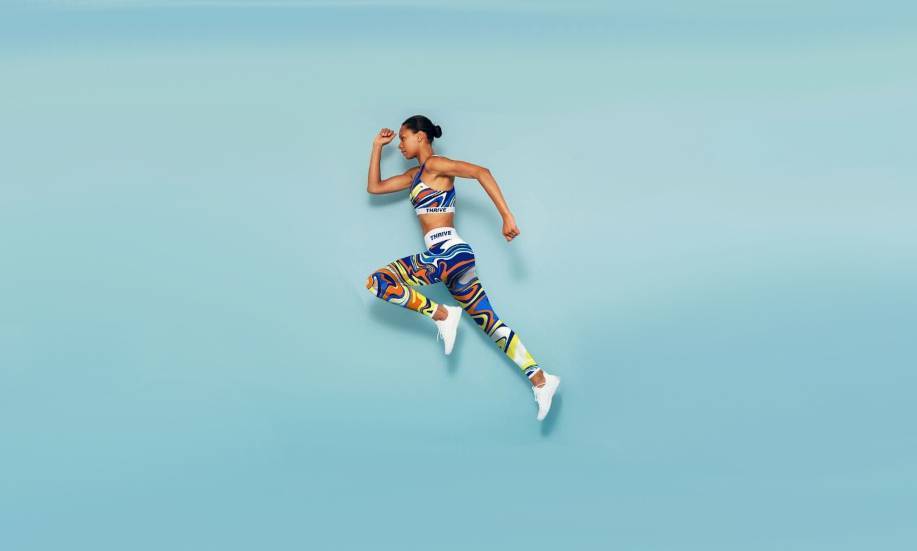 As the global population grows, the demand for stylish, sustainable, and customizable clothing has grown. Brands are searching for more cost-effective and customizable textile printing methods and materials as personal styles become more eccentric thanks to the rise of social media and the ease of sharing individual fashion to global audiences.
The global market of textile printing, comprising both analog (rotary screen printing) and digital printing technologies, is expected to exceed $260 billion by 2025, according to Grand View Research. Pigment inks, in particular, dominate the direct-to-fabric inkjet printing industry, accounting for 57% of the market.
What's more, the rising demand for customizable and eco-friendly fashion has the textile industry looking to water-based pigment ink for DTG printing to satisfy the needs of a growing customer base that prioritizes authenticity and sustainability. Pigment ink offers low energy and water consumption, paired with the ease of personalization that supports agile marketing in the garment industry.
Pigment Ink and the DTG Printing Market
Pigment inks have taken the textile industry by storm.

These versatile inkjet inks offer compatibility with high-speed printhead technology, mass customization, individual personalization, and even sustainability benefits for short-run print demands across multiple markets.
Pigment ink was introduced to the textile printing industry barely more than a decade ago. Since then, countless clothing brands, printing companies, and ink manufacturers like Kao Collins have adopted water-based pigment formulations that deliver high-quality results when printed on fabrics or garments.
What are Water-Based Pigment Inks?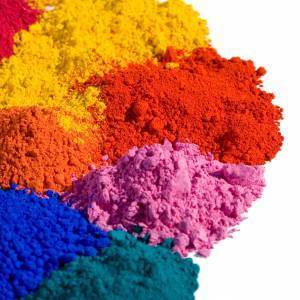 Printing textiles with water-based pigment ink involves a combination of solid colorants and polymers binding the ink to fabric with the application of heat.
However, pigment ink is never completely absorbed into the fabric.
This contrasts with the dye-sublimation process of textile printing, which transfers ink from a special paper to the fabric. It is absorbed and usually coated to protect the printed designs from fading or chafing.
Advantages of Pigment Ink for Textile Printing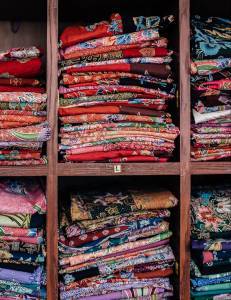 Water-based pigment inks support the industry's most common DTG printing applications, in addition to offering several advantages over dye sublimation inks:
Single-pass printing with excellent wash fastness and migration properties
Print on products of virtually any fabric composition, including cotton, poly-cotton, and polyester
The alternative DTG technique, dye-sublimation, comes with several disadvantages, including narrow textile range, washability, dye migration, and higher cost per print because of the labor-intensive process.
Sustainability Benefits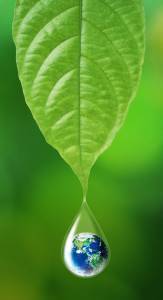 Pigment ink is considered one of the most environmentally-friendly and sustainable ink options available for the textile printing industry today.
More brands are considering water-based pigment ink an ideal choice for DTG printing since it helps them meet increasing consumer demands for more eco-friendly and sustainable products. The textile industry has traditionally faced considerable scrutiny for environmental waste due to its contribution to global pollution.
With the rise of public demand for sustainable business practices in all industries, textile printing companies are looking to ink manufacturers for more eco-friendly alternatives. According to an article from Forbes, the hope is to limit the "hidden cost" of the textile industry, which is water pollution.
Due to its low use of water and energy paired with non-toxic chemicals and biodegradable make-up, pigment ink supports the efforts to achieve greater environmental responsibility.
Moreover, when choosing pigment inks for textile materials, the quality of the products improves. Long-lasting color, soft to the touch, water resistance, and durability during wash is just some of the benefits customers experience with pigment inks.
On the business side, pigment inks do not clog printheads, provide excellent performance on high-speed industrial piezo heads, adapt to a range of textile substrates, and provide instant color matching.
And, compared to established dye-sublimation, no transfer papers are required.
Applications
Pigment ink applications for the textile industry include clothing, upholstery for furniture, and soft signage for graphic display.
Unlike other inks for textile printing, water-based pigment inks have fewer limitations on the fabrics that can be printed. The ink can print on 100% cotton, poly blends (50% cotton/50% polyester), tri-blends, and silk.
LUNAJET
In addition to a more sustainable chemical formulation, pigment inks also offer a variety of benefits to LUNAJET users. The ink incorporates nano-pigments that are better for the health of print nozzles, the ability to print on a wide range of textiles (including synthetics), and a wide color gamut. LUNAJET offers flexibility without cracking.
Contact Kao Collins for Versatile Water-based Textile Pigment Inkjet Ink