Oct 19, 2021
Inkjet Printing on Corrugated Cardboard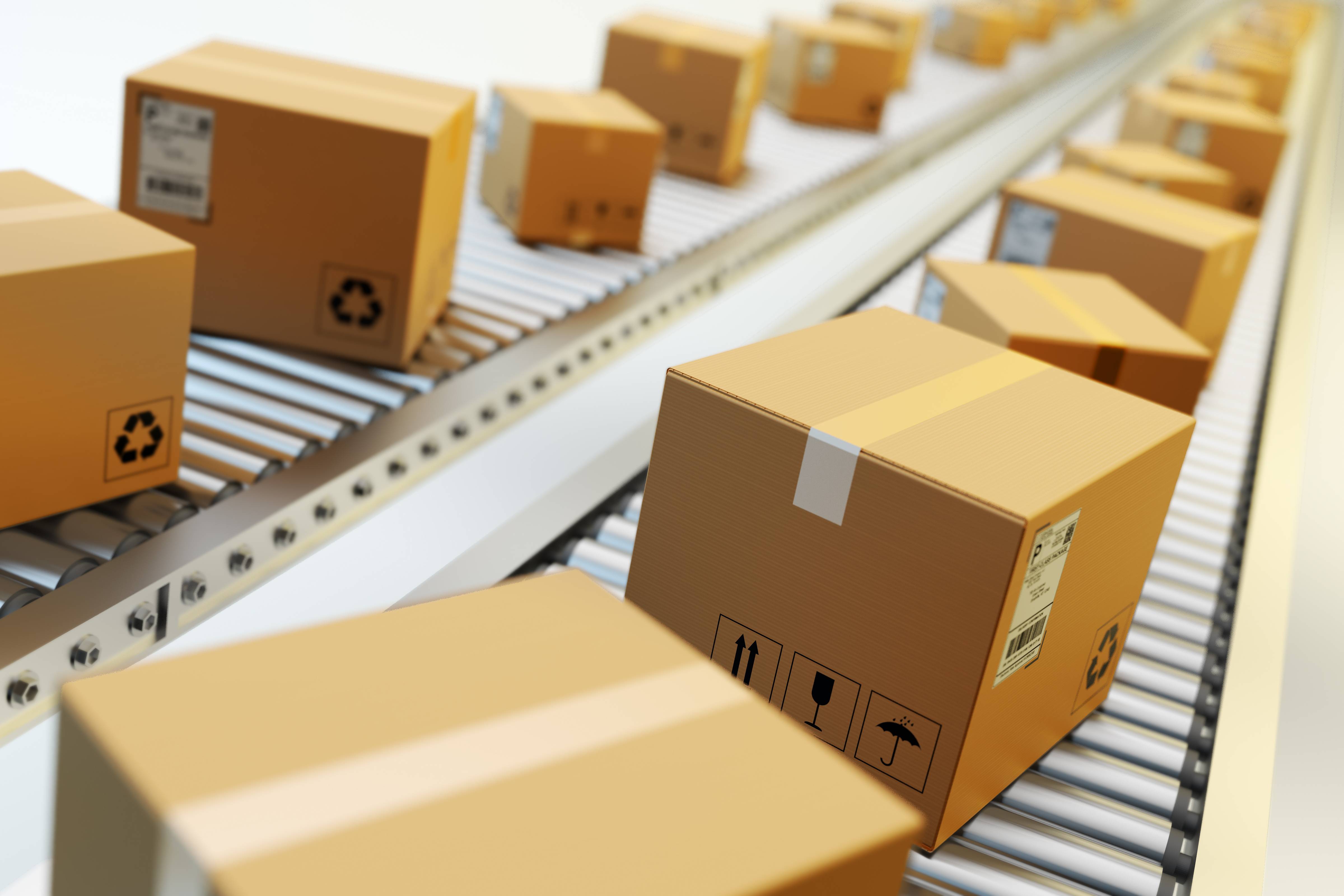 Cartons, boxes, point-of-purchase displays, and signage made of either paperboard or corrugated cardboard are among the most common materials used today. In fact, within the United States alone, more than 80 billion corrugated boxes are used each year. A substantial amount of these containers are used for either shipping purposes or for directly housing various products.
The widespread use of cartons in shipping and product packaging is lightweight, tear-resistant, flexible, and often made from 100% renewable materials.
However, none of these qualities necessarily make them particularly print-friendly. On the contrary, cartons possess several specific qualities that can cause inconsistent printing results. Low-quality printing causes a multitude of issues that can't be overcome unless proactively addressed.
Challenges of Inkjet Printing on Cardboard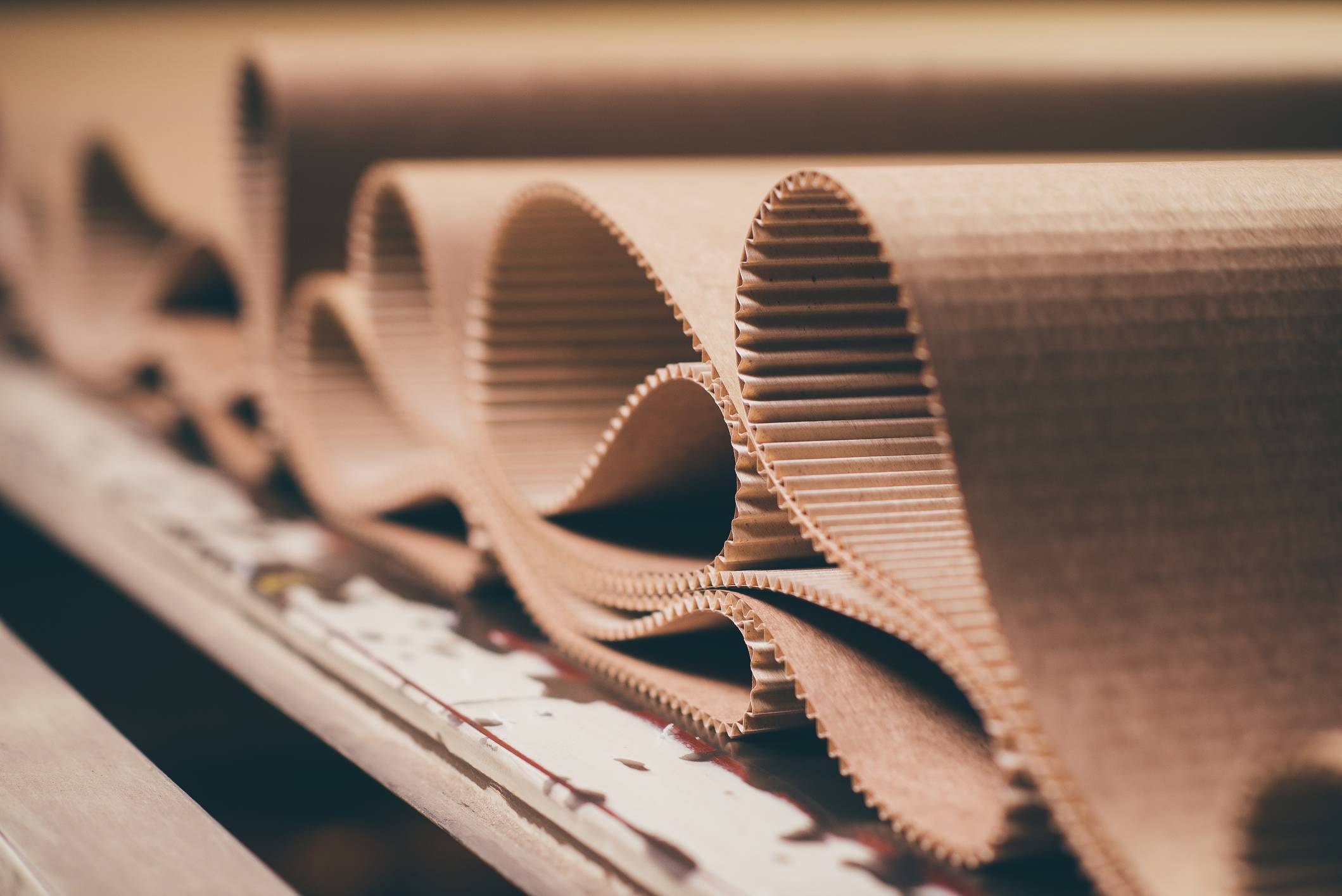 The primary set of challenges under the circumstances are
Cartons, whether made of only cardboard or a paper/plastic composite, are typically a porous substrate–which means that ink will seep into the material when applied to the surface.
Ink bleeding through the substrate can subsequently lead to blurred and inconsistent markings.
Poor marking can make printed codes unreadable to the human eye.
Poor marking can also impact the scannability of codes—a huge cause for concern when distributors depend on scannable codes to ensure security and supply chain continuity.
The color of the corrugated cardboard can also affect the scannability of printed codes if there is insufficient contrast between the printing ink and the surface color.
Fortunately, with today's industrial inkjet printing technologies, many ink types and machines are specifically designed to address these concerns, with inkjet inks offered in various formulations to accommodate your printhead technology and support various printing applications.
Glossy vs. Coated vs. Uncoated Cardboard
In the packaging industry, the substrate of a carton refers to the material from which the package is made. The most common type of substrate is corrugated fiberboard.
Uncoated papers do not have any coating and are more porous. The ink soaks into the paper and has a softer, warmer appearance. Coated papers are categorized in two ways; by their finish: gloss, dull, silk or matte or by quality (brightness and price):
Corrugated cardboard and paperboard are often clay-coated, sealing the substrate and preventing the ink from being absorbed. Coated materials produce better-printed results. Inks applied to porous, uncoated substrates produce less consistent results.
Uncoated Cardboard
Uncoated paper is what it sounds like – paper that has no extra coating or paper finishing. Since there is no coating, there is no glare on the surface. This makes it ideal for prints that have a lot of text or reading materials. Since there is no coating, this is the most porous paper, which is the best for smudge-less printing.
Matte Coated Cardboard
Matte paper has a light coating that boosts the contrast to images but results in little glare. The matte coating does not provide much glare when an image is printed. The matte coating provides a smoother presentation than an uncoated sheet and is softer than the appearance of a glossy sheet. Matte sheets are good for enhancing visual designs with a more subdued layout and color set without having a lot of glare which glossy coatings suffer from
Gloss-Coated Cardboard
The gloss-coated paper provides a lot of shine, which results in higher contrast and color gamut than other papers. This coating is good for full-color images where the color needs to "pop." This coating gives a very nice finish and professional look for point-of-purchase displays, signage, or any other kinds of prints that want to show off the color.
Digital Printing Provides Efficiencies
The corrugated industry sector is adopting high-speed digital printing systems. Although the concept has long been established on adapted flatbed inkjets, these have significantly lower throughputs. Corrugated is big business worldwide. The trend is forever higher printed quality as corrugated boxes become increasingly used on retail shelves to carry the promotional and brand message. Corrugated display and point-of-purchase items are also growing in popularity, though they represent a fraction of corrugated production compared to boxes.
Inkjet printing allows for higher efficiency due to eliminating the plates and make-ready times needed by non-digital flexo and litho presses. It also allows for variation of the image within even long runs.
Common Types of Corrugated Printing
Coding and Marking – Printers add monochrome serial numbers, bar codes, and other variable data on a package. These can be stand-alone systems or incorporated into analog printing systems.
Niche Corrugated Printing – Single-pass systems intended for shorter runs of four-to-six-color packaging or point of purchase materials. These printers can produce one-off products and generally shorter runs.
Industrial Corrugated Printing – Large systems handling sheet-fed or roll-fed web material.
Why Quality Inkjet Printing on Cardboard is Important
Whether for package design or supply-chain reliability, quality printing is a necessity.
It Delivers Superior Marking and Coding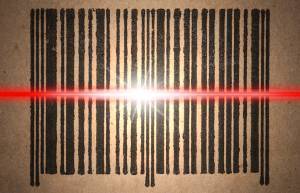 Legible, well-printed codes are necessary for both of these functions to convey valuable shipping information or communicate expiration dates and stock-keeping units (SKUs). If these codes are not included, it can create delivery mishaps, product recall complications, and in some cases, put a company in violation of government regulations. It should also be noted that, more and more, large retailers are insisting on certain best practices around coding to ensure consistency and traceability.
It Can Create Unique Brand Experiences
With the rapid growth in online shopping and e-commerce defined as the new normal, more and more organizations create unique brand packaging experiences that delight or engage customers through innovative inkjet printing to stay on top of the competition.
Here are a few examples for an extra special look and feel: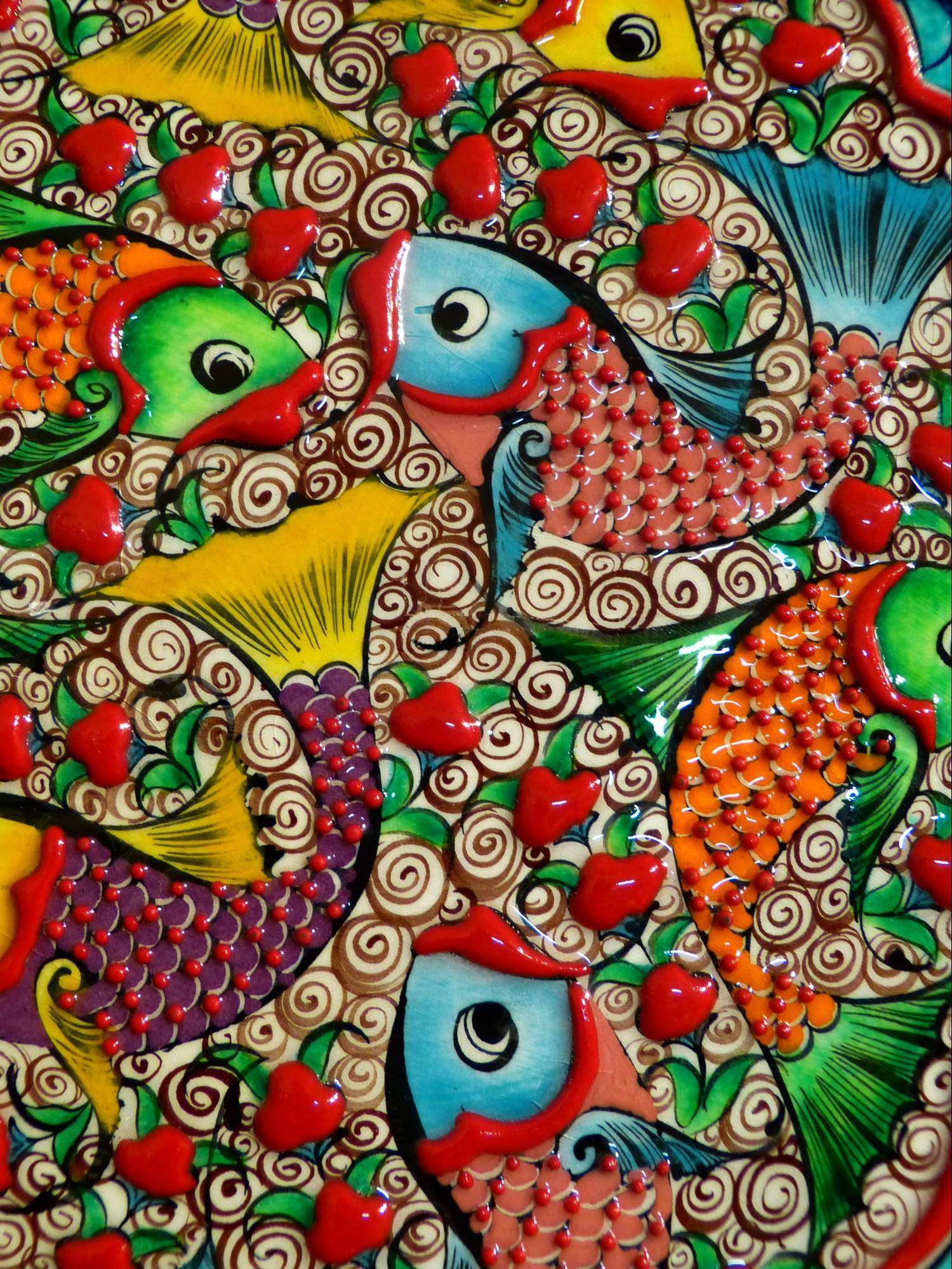 The Embossing effect – Inkjet printers can easily achieve an embossing effect on cardboard surfaces by controlling the amount of UV-curable inkjet ink applied to their primary packaging.
The look of Condensation – Raised UV-curable ink can be used for unique designs that realistically create the impression of droplets of liquid or condensation on cardboard materials.
The Leather look – Online retailers of high-end, fine leather goods can recreate the look of raised features for different types of leather on corrugated packaging and cardboard shipping boxes, making a memorable experience.
Unique Messaging with Mystery – Passports and pharmaceutical products have long incorporated invisible ink for added security that offers counterfeiting protection. Any online brand can use similar inks to create "secret" personalized messaging on its packaging.
Creating Visual Experiences with Heat-Activated Inks – Thermochromic ink changes color when exposed to a certain level of heat. Inks can change from colorless to colorful or the opposite. The effect can be permanent or reversible. The ink is often used to conceal an underlying image or message on product packaging. Like invisible ink, consumers engage more with the packaging if there is a surprise they are expecting.
Recreating the "Soft-Feel" Texture – Almost everyone loves to touch things – often when a sign screams "Do not touch." The soft feel of suede or velvet can be replicated on cardboard materials when using the right inkjet inks. Certain inks offer industrial printers the ability to use this effect to align corrugated packaging with brand messaging and the customer experience. Printing with black, deep blue, or velvet inks creates an emotional appeal for customers purchasing luxury items such as fine chocolate, makeup, perfumes, or intimate apparel.
Make Your Packaging Shine – Depending on the packaging substrate, the inks used for printing on the package may shine naturally with a high gloss. The effect can be further enhanced when there is a greater difference in the sheen of the ink fluids. For the right brand, adding metallic accents on cardboard packaging sets the product apart from competitors. A little bit of shine goes a long way. Metallic inks contain small particles of metals – copper, aluminum, zinc, and bronze. Gold and silver are less common because of the higher cost of precious metals.
It Reduces Waste and Saves Money
Eco-friendly inks for cardboard or other substrates are manufactured to improve eco-efficiency, adding value and benefits to brand owners and consumers. Using sustainable ink could be as simple as how the ink and materials interact to synergize the printing process. For example, inks that improve productivity on press or reduce waste could be seen as green in a converter's eyes. Three key regulatory terms commonly used in the packaging industry are biodegradable, bio-renewable, and eco-friendly.
With these important factors in play, having the right inkjet technology and the right ink to print on corrugated cardboard substrates reliably is an absolute necessity.
Inks for Printing On Corrugated Cardboard
Kao Collins manufactures inks for industrial inkjet printing systems that produce high-quality results on corrugated boxes, cardboard packaging, point-of-purchase displays, and other cardboard surfaces. Much of the design and standards for packaging today are driven by customer preferences, branding opportunities, and sustainability goals. For example, manufacturers want printed packaging that is safe, affordable, recyclable, and optimized to achieve business goals.
Inks for Printing Barcodes and Tracking Information
Inks for Branding or Visual Appeal
Advantages of Inkjet Printing for Cardboard Packaging
Cardboard printing with inkjet technology offers numerous advantages over traditional printing with flexo printers.
Variable Data and Personalization – Digital offers infinite customization and personalization. Also, tracking information, addresses and barcodes can be added.
Flexibility for packaging with many or multiple SKUs – For brands looking to print less of each SKU or larger brands looking to print more, flexibility is one of the greatest advantages of Inkjet printing. Because there are no plates, multiple SKUs can run simultaneously, so brands can combine multiple SKUs into one order or one print run.
Less Waste – Reduces the need for longer print runs that can result in wasted materials. Inkjet printing eliminates materials used for pre-press plating. Companies choosing to insource cardboard printing eliminate extra costs for transportation, which supports eco-friendly production.
Prints without contacting the substrate – Unlike flexo printing, inkjet printing does not directly contact the cardboard, avoiding damaging the material.
Inkjet Technologies for cardboard printing
Many inks are available for printing corrugated cardboard using thermal, piezo, and continuous inkjet technology.
Thermal Inkjet – TIJ
For marking and coding with thermal inkjet systems (TIJ), many printers use water-based pigment or dye inks to print on porous or lightly coated materials.
Glossy-finished corrugated cardboard and paperboard require solvent ink formulations.
Piezo
Marking and coding on corrugated boxes use black and sometimes color piezo inkjet inks, which include oil-based pigment inks and eco-friendly bio-based mineral-oil-free inks,
Package design may use spot colors, process colors, and specialty inks that reflect the brand and engage customers.
CIJ
Choosing the best inkjet ink option for printing on cardboard
There are numerous options for inkjet printing on cardboard using standard formulations. Kao Collins creates custom formulations and color matching to meet specific requirements.
Contact Kao Collins for technical assistance for choosing the right ink for the best performance on the cardboard substrate.
Video: Inks for Printing on Cardboard
Frequently Asked Questions
What is the difference between coated and uncoated cardboard?
Coated cardboard has an agent added to its surface to improve brightness, smoothness, or other printing properties. Uncoated cardboard does not have a coating to fill in between the fibers. It is generally rougher than coated cardboard and tends to be more porous, making it very absorbent.
Can UV-curable inks create a textured appearance?
Yes. Applying layers of UV-curable ink creates a tactical effect on a substrate surface for an embossed appearance on cardboard or other packaging, faux leather looks, and braille information.