Jun 7, 2021
Offset Printing vs. Digital Printing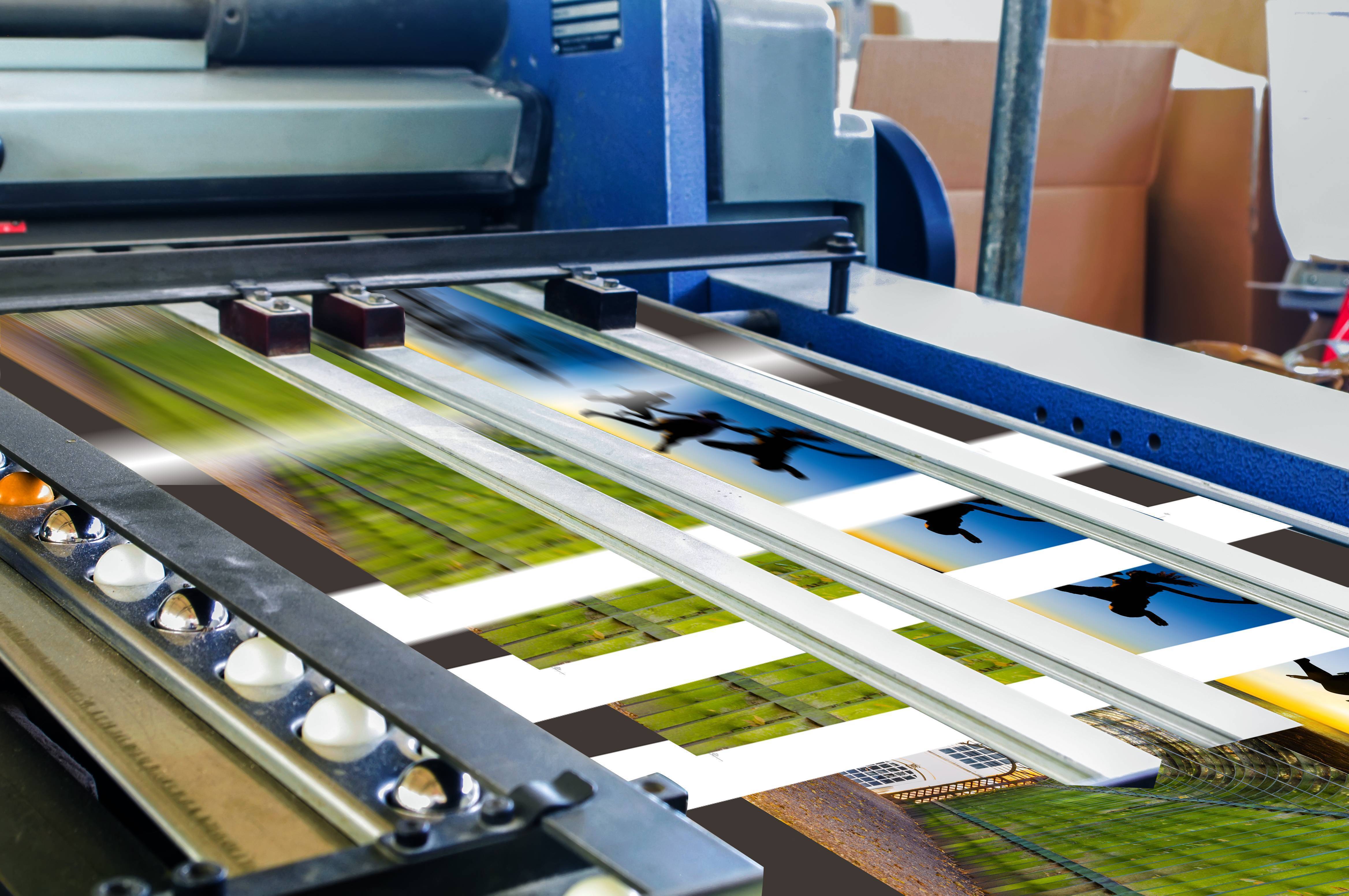 Offset printing vs. Inkjet printing
Though traditional offset printing and digital printing are beneficial methods, each has advantages and disadvantages. In the end, choosing the better printing process will depend on the specific needs of your project.
What is Offset Printing?
Traditional offset printing is a print method that uses aluminum plates to transfer ink onto a rubber sheet (often referred to as a "blanket"). The image is then rolled onto the printing surface. This printing method is considered "offset" because the ink is not transferred to the paper directly.
This method is generally considered the best option when printing large quantities. Although there is a high initial cost to set up the equipment, additional units become relatively less expensive as quantity increases.
Offset printing allows for a wide range of print materials to be used during production.
It allows the printer to use different paper types, custom finishes, and a wide variety of inks. The high-quality images produced through offset printing make it the preferred method, especially among graphic designers, when seeking the greatest color reproduction, detail, and professional-looking prints.
What is Digital Inkjet Printing?
For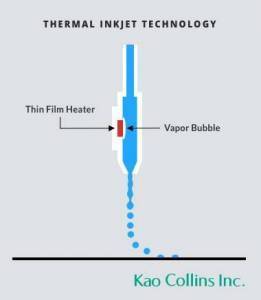 digital inkjet printing, ink is transferred directly onto the surface. Rather than relying on aluminum plates and rubber blankets to transfer an image, digital printing uses liquid ink during production. Traditional home inkjet printers are one of the most common digital printing methods.
Digital printing requires no manual setup. It's highly effective for use with smaller quantity runs. It is far more cost-effective than offset printing for low-volume projects.
Because of the lack of setup, digital printing is also a quick process, capable of completing projects on short notice or finishing a job to meet tight deadlines. Digital printing also offers maximum customization. Each piece can be customized, making this method extremely effective if a job needs personalized customer names.
Benefits of Offset Printing
Better color fidelity refers to both the accuracy of the colors and their balance in the design. Because offset printing can mix custom color inks for each job, it's naturally going to get the colors spot-on.
Works equally well on almost any kind of material.
Reliable, superior image quality. Count on offset printing for clean, distinct types and images without streaks or spots
For large volume jobs, you get more for your money. It costs a lot to start an offset job. You have to invest money into creating the plates, which takes time. However, once you've invested it, all of the materials are ready to go, and you'll spend less on big offset jobs than a digital print, which is about the same per piece no matter how big the job gets.
Benefits of Digital Printing
Contact Kao Collins about Industrial Inkjet Printing
Contact
Unlike offset printing, inkjet printing offers a fast turnaround time.
Each print is identical. You risk fewer odd variations caused by imbalances in water and ink.
Cheaper for low-volume jobs. The price per unit drops for offset printing, so at some point, they criss-cross.
Changing information within a single print job. For example, say you were printing out postcards advertising a concert. You could change the dates and locations for part of the batch to create two sets of cards for two shows.
Why Convert to Digital Printing from Offset?
While digital printing or inkjet printing is the preferred choice in the present times, there are compelling reasons to convert from offset to digital printing systems.
Color matching
Contact Kao Collins about color matching and custom formulations.
Contact
When printing is done on offset or digital, there are plenty of important decisions and processes involved in color matching. Chances are if it has a graphic overlay or includes a label, it will have colors. It may be as simple as black text on a white background or as complicated as 10 different colors. Whichever the case may be, the chances are that the color will need to be matched. Color matching is now no longer a challenge in digital printing with pigments and inkjet ink capabilities.
Versatility
Digital printing is ideal for customers not requiring longer runs and warehousing materials.
With ever-changing trends comes product variations, digital printing offers the most cost-effective solution when testing marketing campaigns and limited releases. Smaller-scale product manufacturing creates more demand, and customers tend to buy them before stocks run dry. Under such circumstances, printing, labels, packaging, signage, and promotion can be printed quickly and cost-effectively through digital printing.
Digital printing also supports just-in-time delivery, eliminating the need to carry inventory, which requires valuable space and time.
On-demand printing also avoids the risk of needlessly creating waste when priorities and designs change.
Handling Errors
Quite often, errors in printing are unavoidable under certain circumstances. This becomes critical in long-run print orders. Fixing mistakes is a tedious exercise and almost impossible in offset printing. However errors like
Misspellings, omissions, corrections, etc., can be easily rectified with digital printing.
Customization and Personalization
Single unit customization or personalization is one of the biggest demands in modern-day printing. The greatest advantage of digital printing is the value of personalized services or special customization based on each client's requirements.
More Choice of Substrates
One of the many advantages digital printing provides is choosing from a wide range of digital substrates. With offset printing, substrates make up on average 30% of the cost of the job. With digital printing, the cost of the substrate in the overall job is minuscule. This allows for more choices than ever before. And that's a good thing for marketers and businesses.
Equipment cost
Of the three types of inkjet technology, thermal inkjet (TIJ) offers the lowest cost of entry and cost of ownership. Piezo drop-on-demand is the second printing technology to consider. Continuous inkjet (CIJ) systems require significant maintenance, more training for operators, and higher downtime. However, equipment costs in inkjet printing are far lower than offset printing as there are no plate making, plates, and press expenses. Beyond the capital expense, the prepress equipment and printing presses require highly skilled operators in offset printing, which adds labor costs.
Comparing Industrial Inkjet and Offset Printing
| | | |
| --- | --- | --- |
| Benefit | Offset | Industrial Inkjet |
| Quickest turnaround | | ✓ |
| Cost-effectiveness for shorter runs | | ✓ |
| Cost-effectiveness for longer runs | ✓ | |
| Most accurate color matching | ✓ | |
| Substrate compatibility | | ✓ |
| Ease of proofing | | ✓ |
| Mass customization | | ✓ |
| Cost of ownership | | ✓ |