Oct 17, 2019
20 Unique Product Packaging Ideas

A great product deserves equally great packaging. That's why we can't get enough of brands that take theirs to the next level.
There's no shortage of unique designs out there, but we've cultivated some that are exceptionally creative. Ink helps bring these ideas to life.
Here are 20 of the coolest packaging designs from the past several years.
1. Phantom Cigar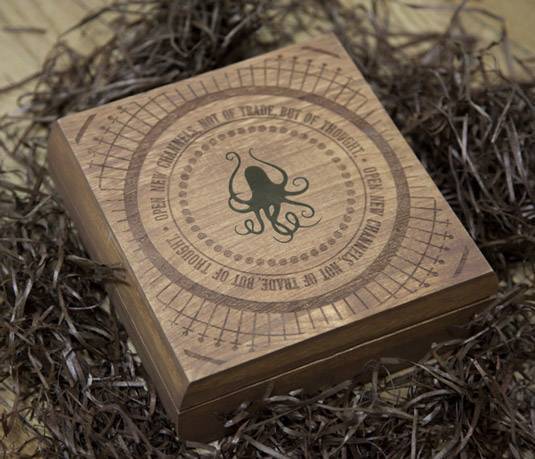 Source: creativebloq.com
Graphic Designer and art director Alex Pabian oversaw this redesign of the case, labels, and tubes for Phantom Cigars. Using a minimalist approach, the design focused on visuals and typography with an old maritime feel.
2. Stranger & Stranger Spirit No. 13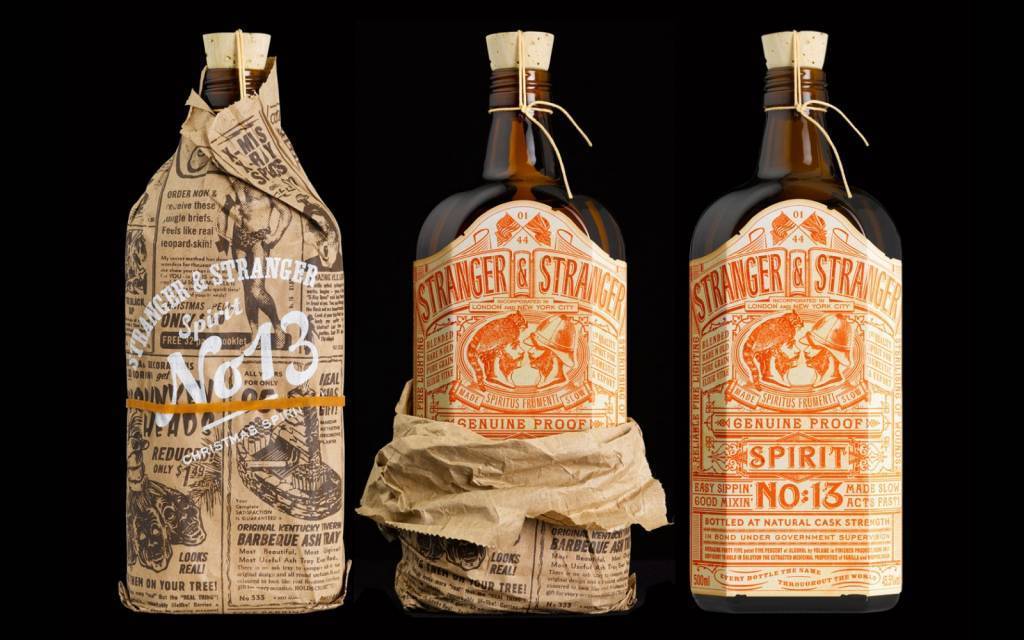 Source: strangerandstranger.com 
What makes the design of the Spirit No. 13 bottle so impressive is the incredible amount of detail etched into the label. Beverage design experts Stranger & Stranger underwent a painstaking process to perfect this packaging.
3. Fox & Rabbit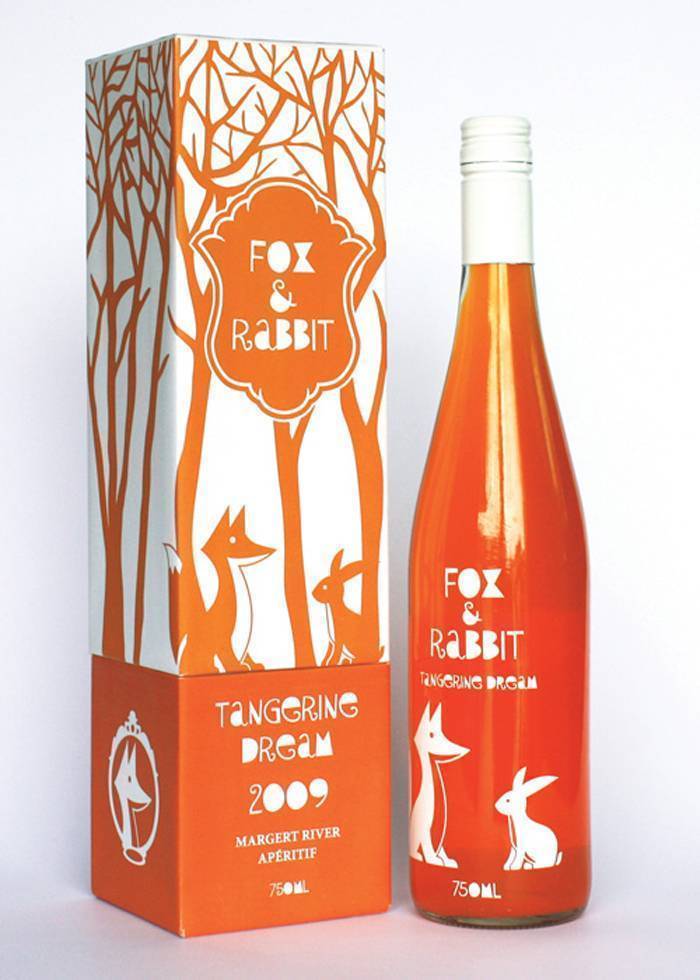 Source: thedieline.com
This fun design was actually created by a student at the Central Institute of Technology in Australia. The label accurately captures the spirit of the brand, focusing on the "mischievous and cunning fox and the innocent and lively rabbit."
4. Poilu Paintbrushes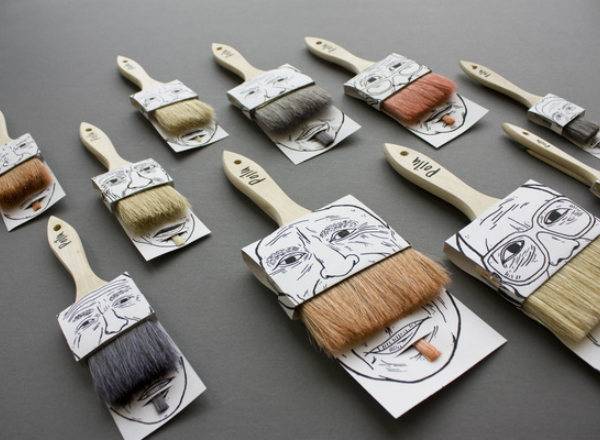 Source: spicytec.com
Eye-catching design meets efficiency as Poilu used this unique style to combine two different brushes into one cardboard package. The brushes were even dyed to more closely resemble facial hair.
5. Flash Fiction Matchbooks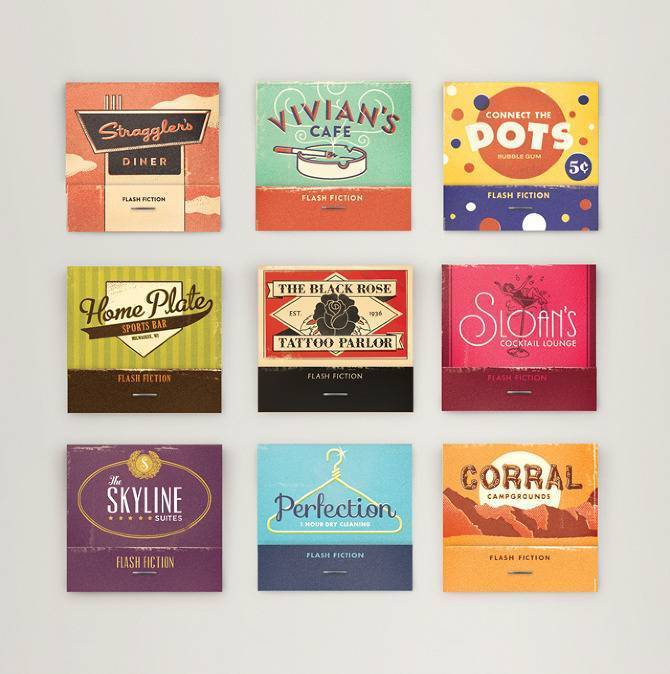 Source: Cargo Collective
Created by graphic designer Woody Harrington for Flash Fiction, Harrington was tasked with selecting nine stories from Lou Beach's "420 Characters" series and designing unique matchbook covers to represent each.
6. Trident Gum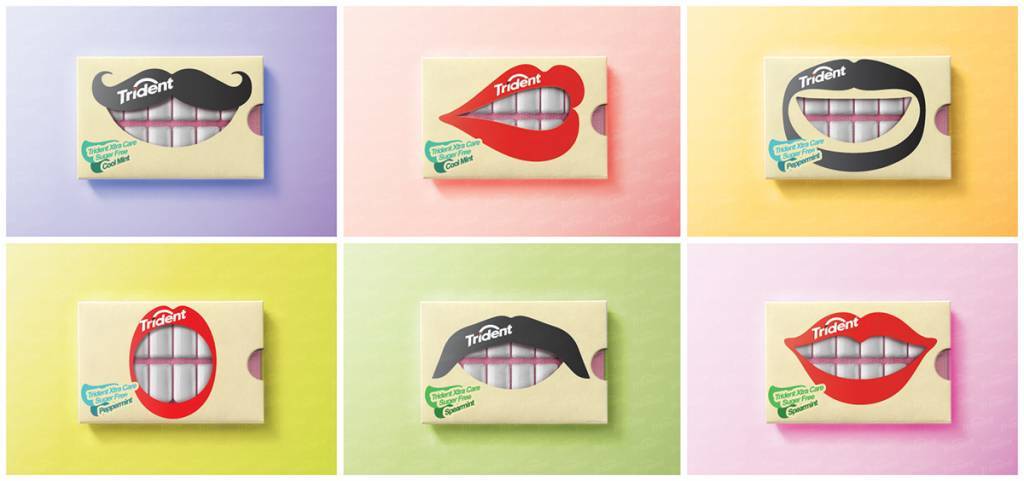 Source: behance.net 
This award-winning design provided a fun packaging concept to house Trident's Xtra Care sugar-free gum. Using pieces of gum as teeth to create bright smiles, the packaging embodies the product's goal of protecting your teeth.
7. Shumensko Beer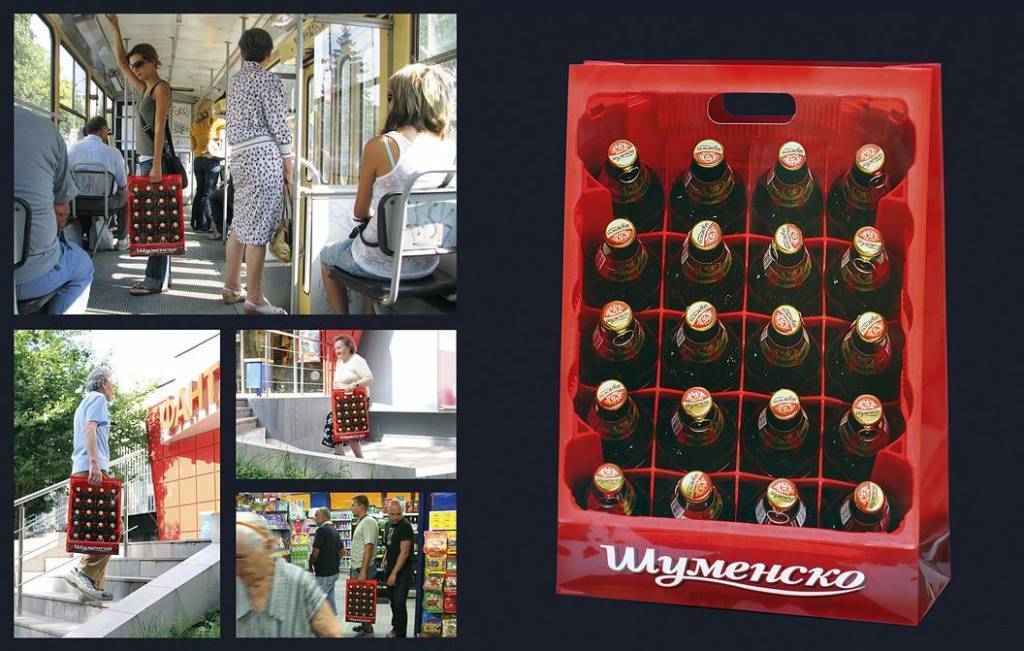 Source: adsoftheworld.com
Distributed throughout a number of stores by Shumensko Beer, these paper bags immediately became free advertisements for pedestrians shopping and running errands.
8. Kleenex

Source: packaginginnovation.com 
Kleenex has made it a point to have fun with its boxes, offering a wide variety of stylish designs over the years. They have also held contests to encourage artists and designers to create limited edition tissue boxes for the brand.
9. TRUE Air Fresheners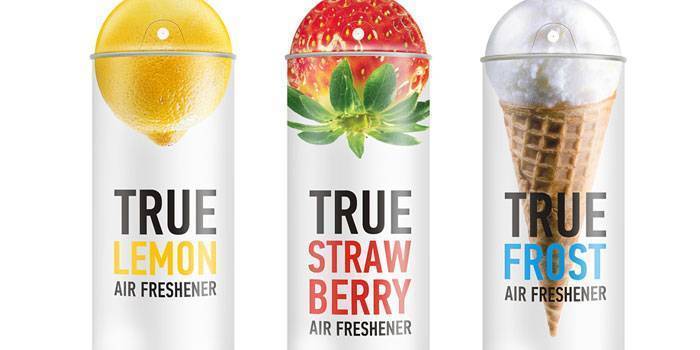 Source: thedieline.com 
In an attempt to set itself apart from the boring, traditional air freshener design, TRUE created these three unique labels for its cans, incorporating the scents and making the product more colorful and fun.
10. Blossom Cava Sparkling Wine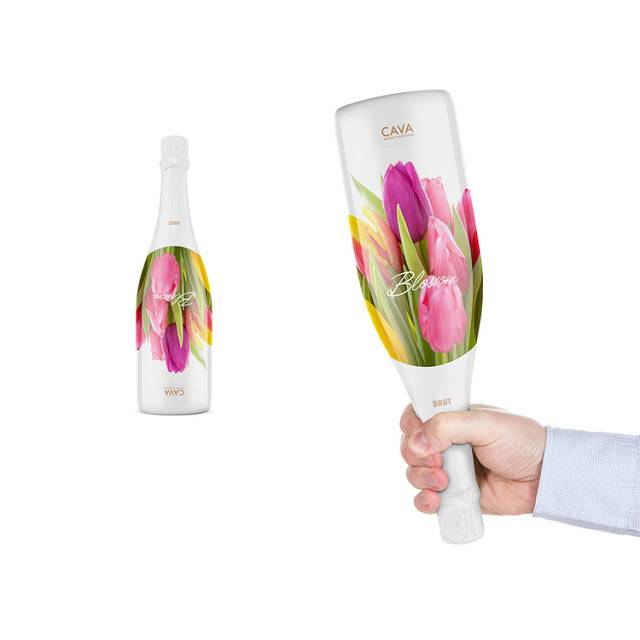 Source: packagingoftheworld.com
Wine or flowers? With Blossom Cava Sparkling Wine's unique design, you no longer have to make that tough decision. The label on the bottle is a fun twist on a couple of romantic standards.
11. Half Acre Beer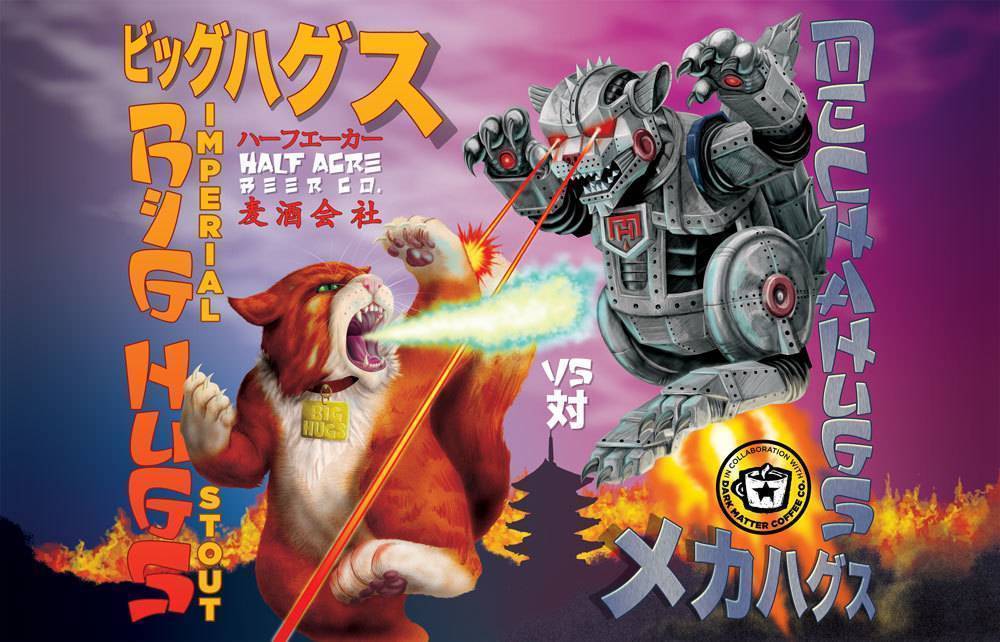 Source: halfacrebeer.com
Since 2009, Phineas Jones has been designing beer labels for Half Acre Brewery. Offering a wide range of styles and themes, Jones attempts to depict the essence of each unique brew with a striking label all its own.
12. The Bees Knees Honey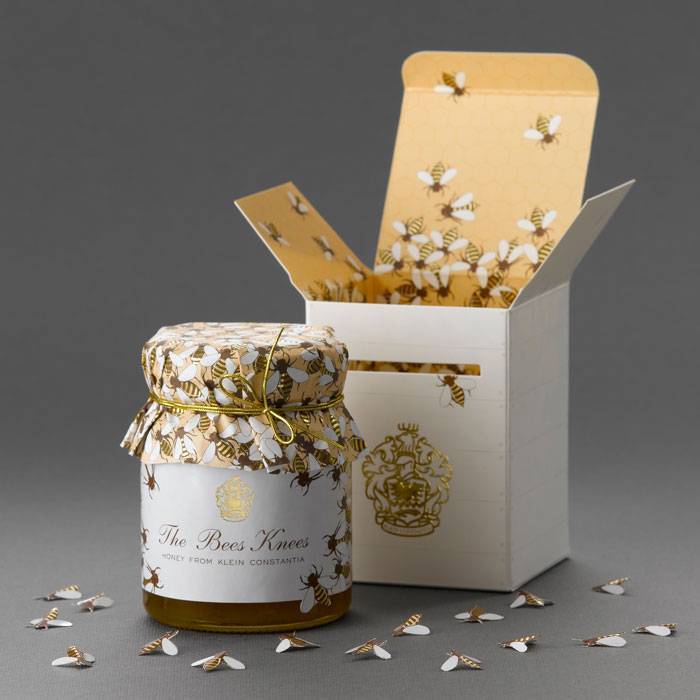 Source: thedieline.com 
Designed to resemble a beehive box complete with small bees crawling around the container, The Bees Knees honey from Klein Constantia Farm takes product packaging to another level.
13. Anti-Theft Lunch Bags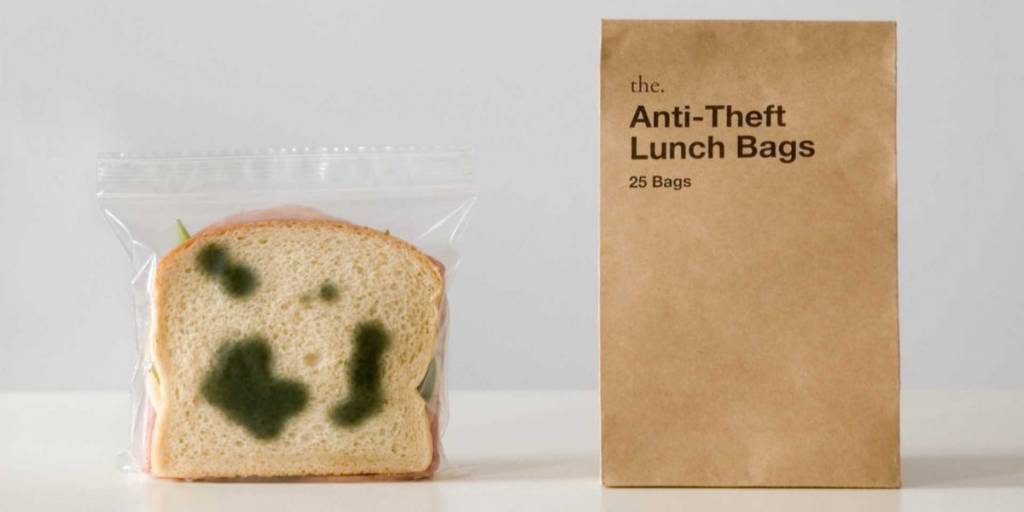 Source: businessinsider.com 
Tired of having your lunch stolen by annoying coworkers? These clever anti-theft lunch bags will deter anyone from wanting to snatch your delicious sandwiches ever again.
14. STR Bottle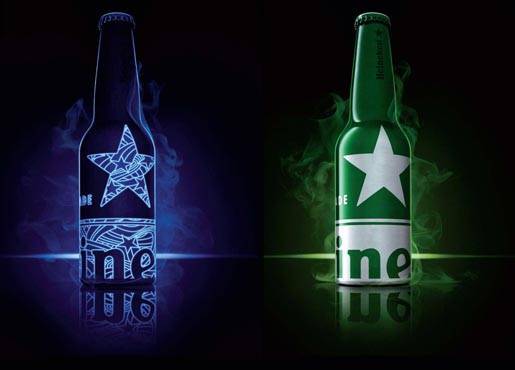 Source: theinspirationroom.com
There's thinking outside the box and then there's incorporating UV ink technology into your bottle's label, which is exactly what Heineken did with their impressive STR bottle. When exposed to black light, the hidden ink reveals gorgeous designs.
15. Rellana Wool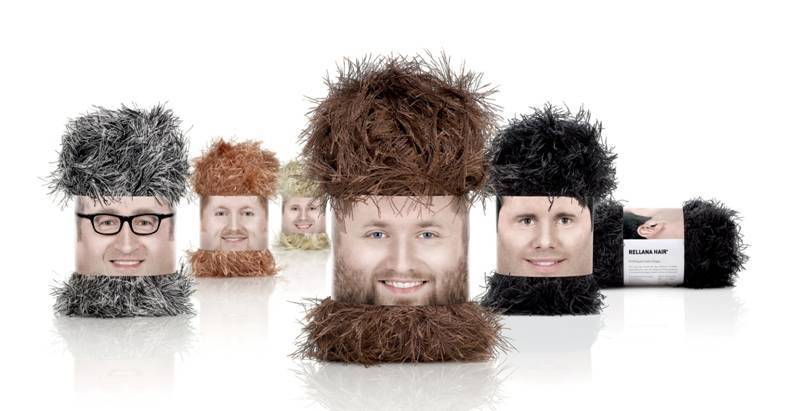 Source: thedieline.com
The best method for packaging wool is a small cardboard band around the product which is pretty hard to deviate from. That's what makes this amusing design from Ogilvy Deutschland so inspired.
16. Staples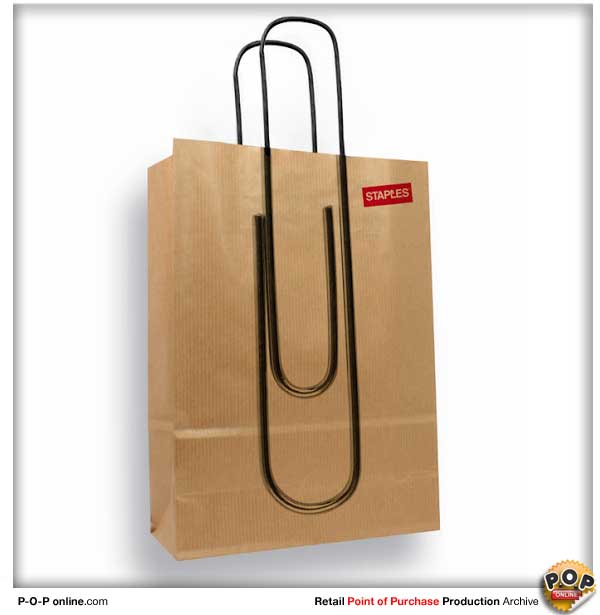 Source: pop-online.com
Another instance of adding some creativity to your shopping bag, Staples makes good use of its namesake with this simple but effective approach to branding their bags.
17. Kombucha Dog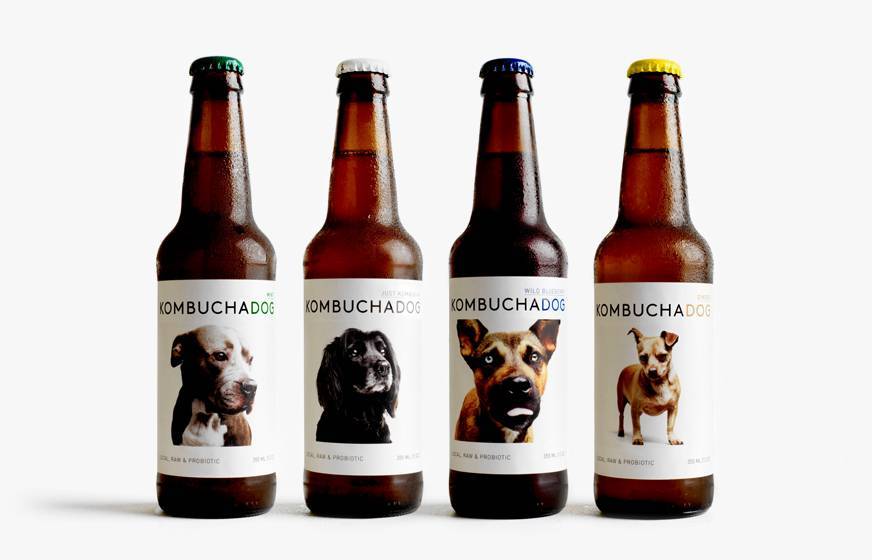 Source: Creative Bloq 
At first glance, the labels for Kombucha Dog handcrafted beer might not seem like much, just images of cute dogs. In reality, every dog featured on a Kombucha bottle is a real pup awaiting adoption which makes this design anything but ordinary.
18. Gnome Bread Packaging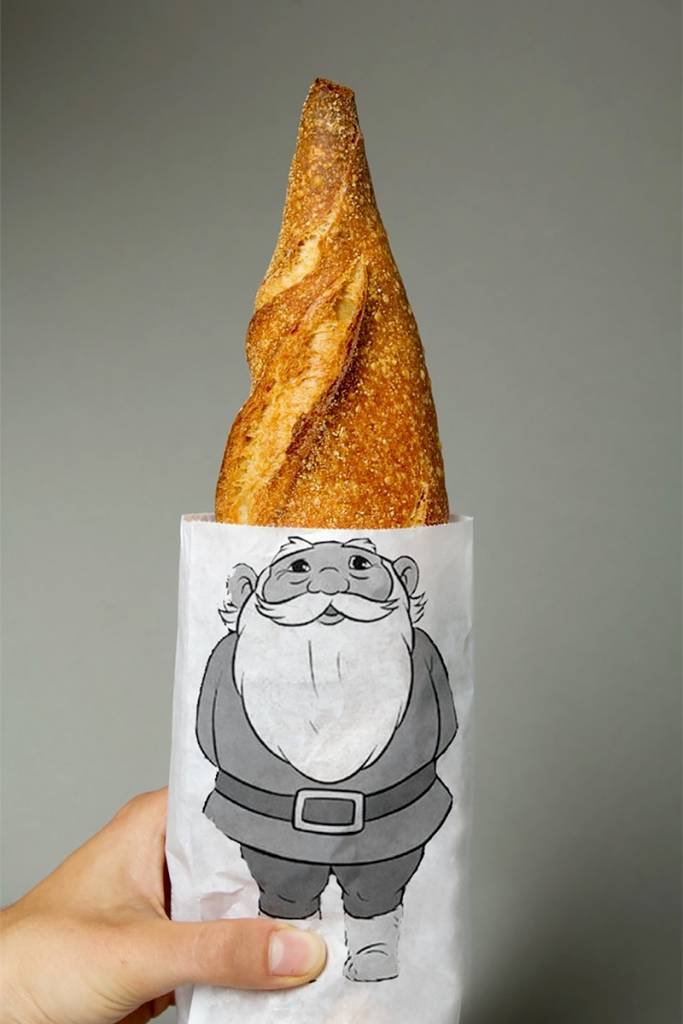 Source: Lo Siento
With a name like Gnome Bread, you knew the packaging needed to be special. Now it's just a matter of whether or not you can actually eat the little guy.
19. Gortz 17 Shoelace Box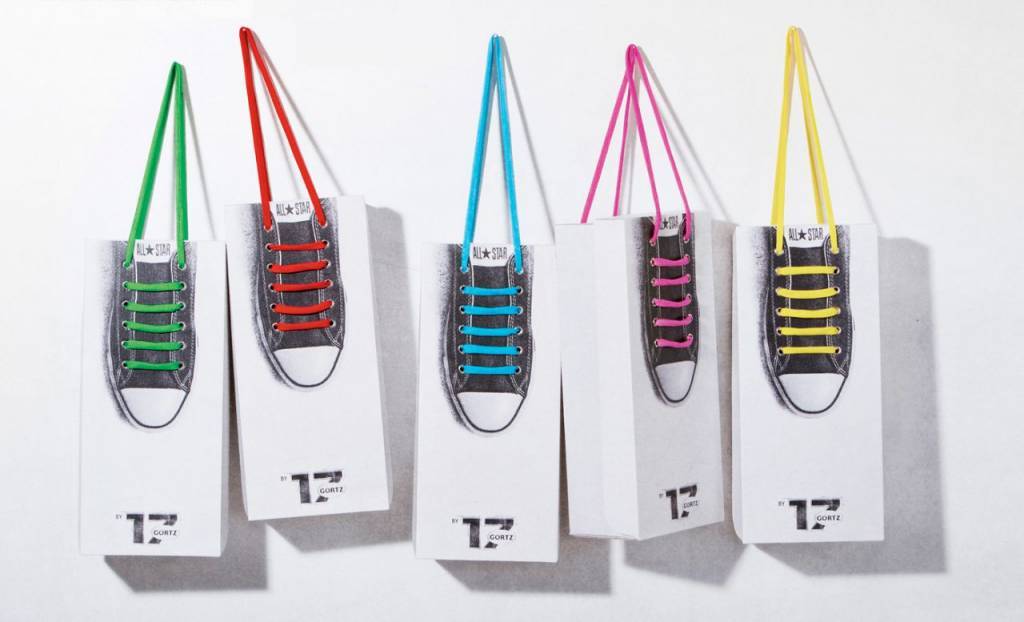 Source: creativecriminals.com
Having fun with your shopping bag is always a good call. These fun designs from Gortz 17 add another element of fun to the shoe buying process.
20. Bud Light NFL Cans

Source: brandchannel.com 
Football fans in America take their game seriously. With a design for each of the 32 teams in the NFL, Bud Light offers you another opportunity to show off your team spirit.
At Kao Collins, we can create inks for printing on difficult substrates in custom colors for your one-of-kind packaging. Contact Us.