Apr 4, 2017
8 Artists Who Use Ink in Fascinating Ways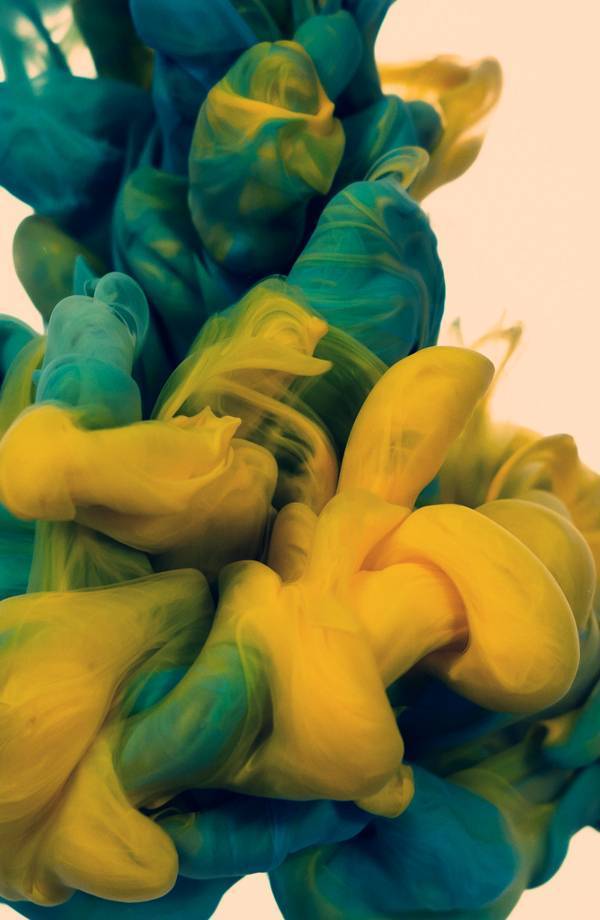 Kaijie Chen stretches the limits of printing and design
Read More
Although ink continues to revolutionize industries and businesses, its impact is equally prevalent in art. Ink has been one of the most popular tools used by artists to express themselves.
In addition to traditional drawing and sketching,  a number of artists have discovered unique ways to use ink in their artwork. These eight artists create wonderful pieces of art without using traditional canvasses or techniques.
What's that Mean | Glossary of Inkjet Terms
1. Alberto Seveso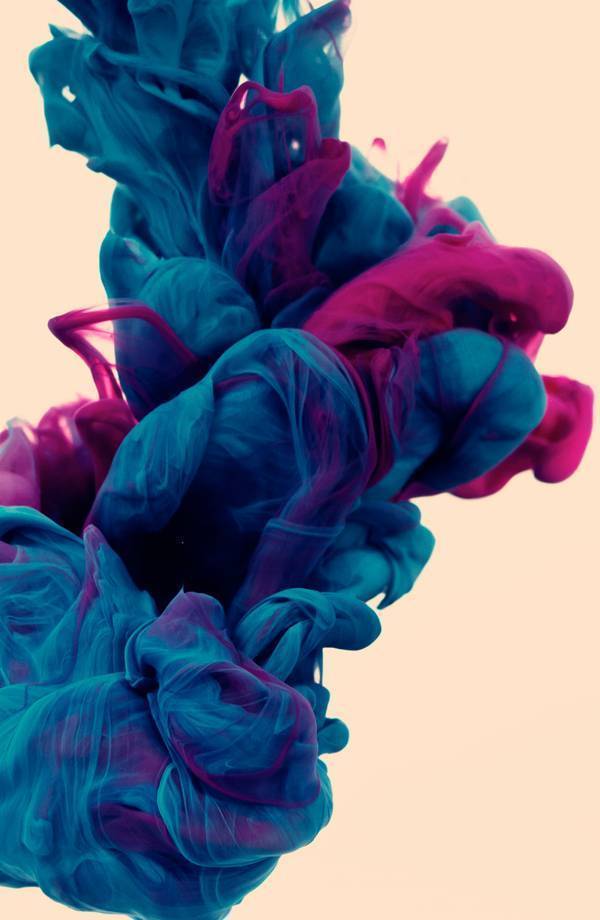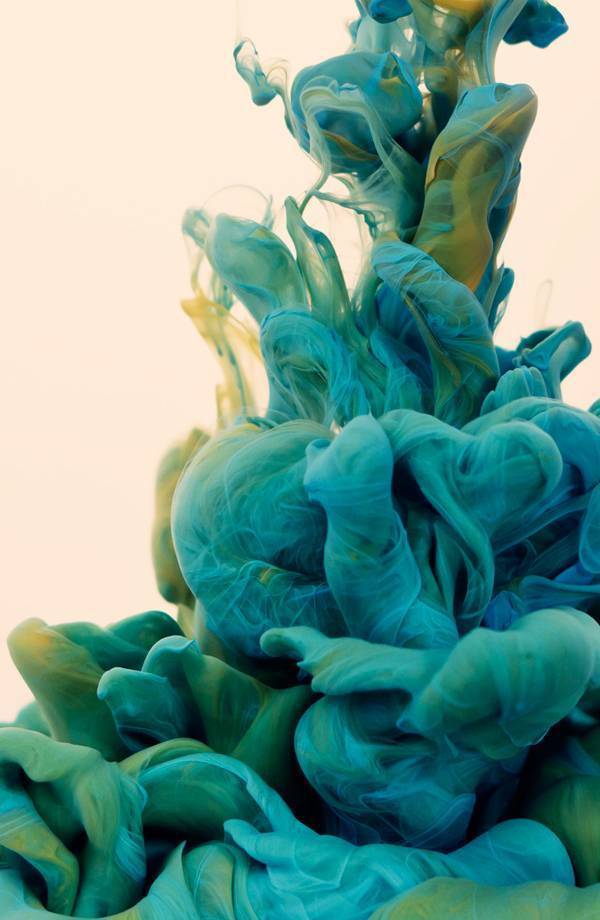 (www.thisiscolossal.com)
Italian graphic designer and illustrator Alberto Seveso creates these vibrant photographs by mixing ink before pouring it into water.
He uses his talent to transform ink into organic works of art. These images are bold and lively, almost making the colors appear to dance.
2. Loui Jover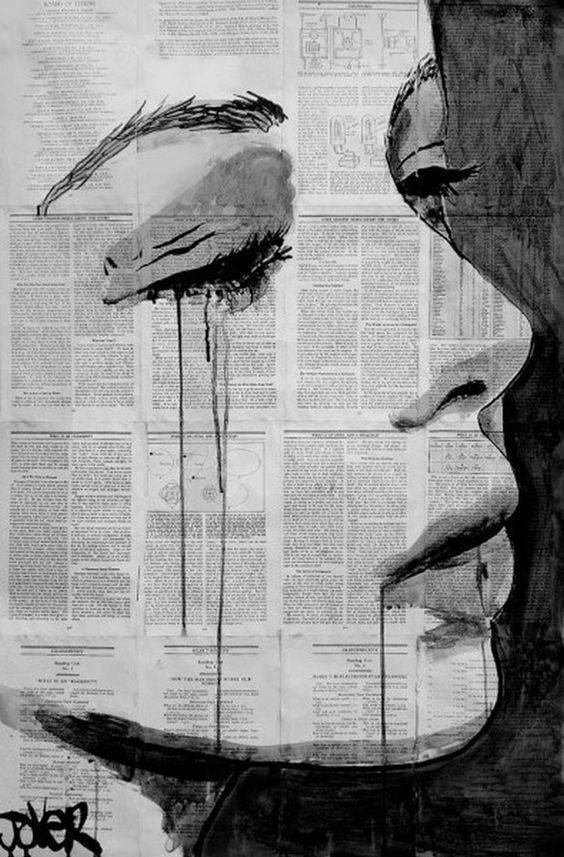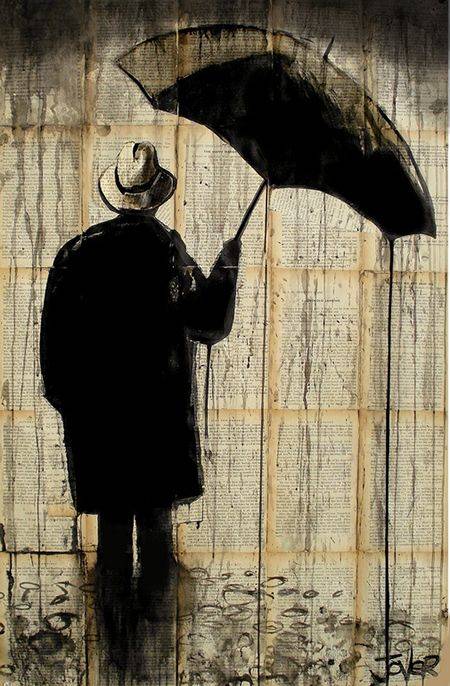 (www.visualnews.com)
Australian artist Loui Jover creates breathtaking works of art using pens to carefully place dripping ink on vintage book pages.
Jover is famous for creating stark, gloomy silhouettes and capturing emotions using subtle details.
His most well-known masterpieces are those that depict tears streaming down faces.
3. Dmitriy Samohin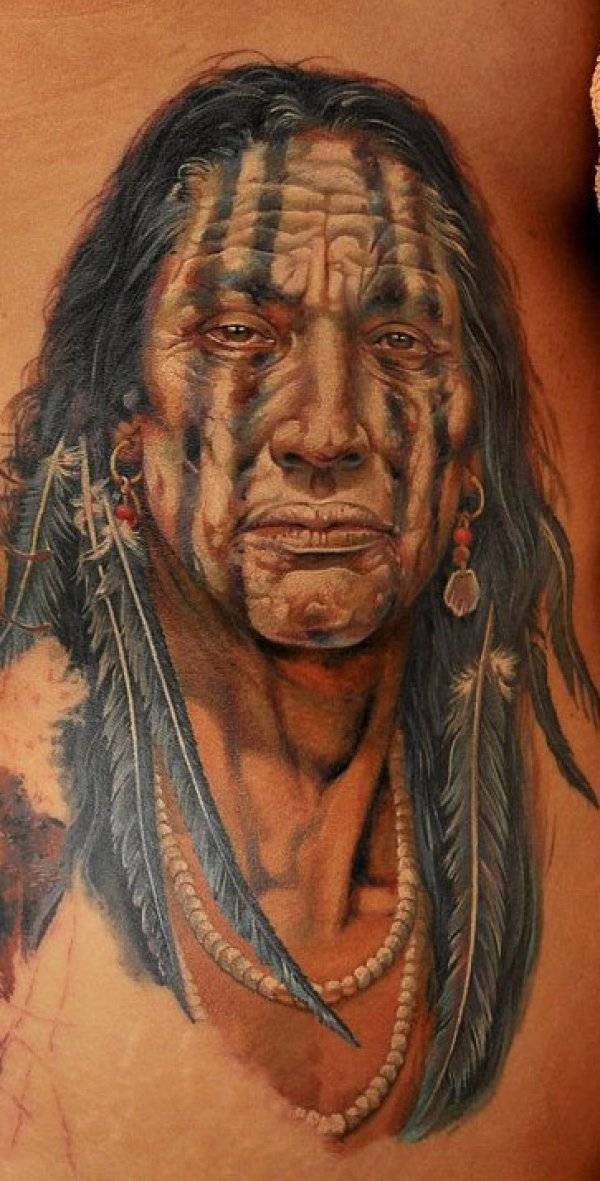 (www.inkarmy.com)
Dmitriy Samohin of Odessa, Ukraine is considered by many to be the most talented tattoo artist in the world. His depictions of Native Americans are his hallmark and the realistic nature of his style makes his tattoos appear as if they could jump off the wearer's skin. Samohin's method of mixing ink allows his images to imitate the reflection of light.
4. Whang Od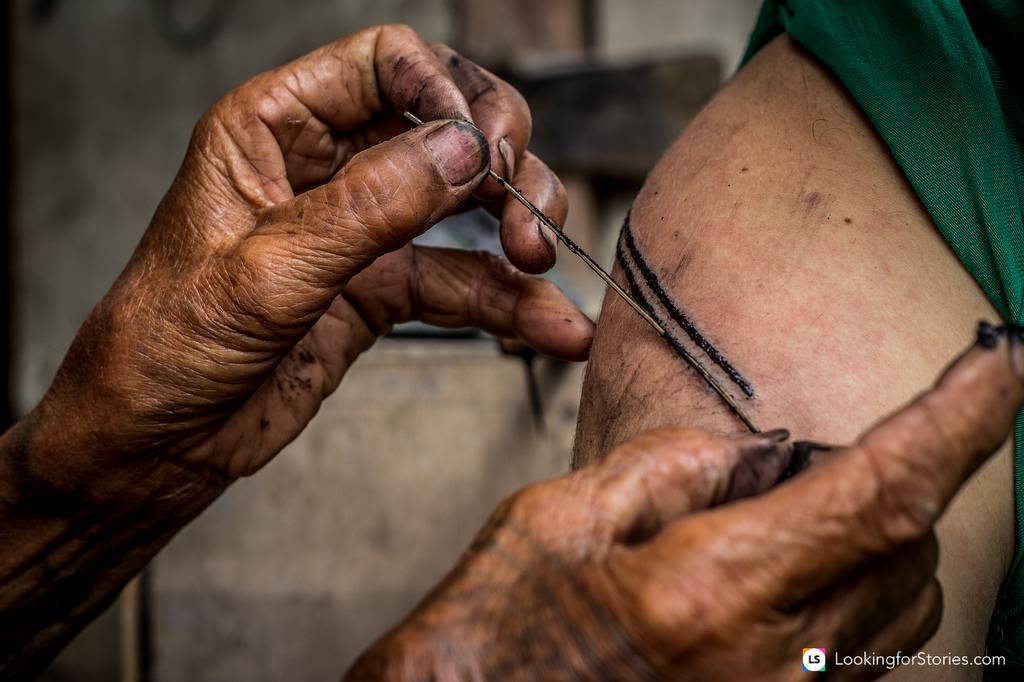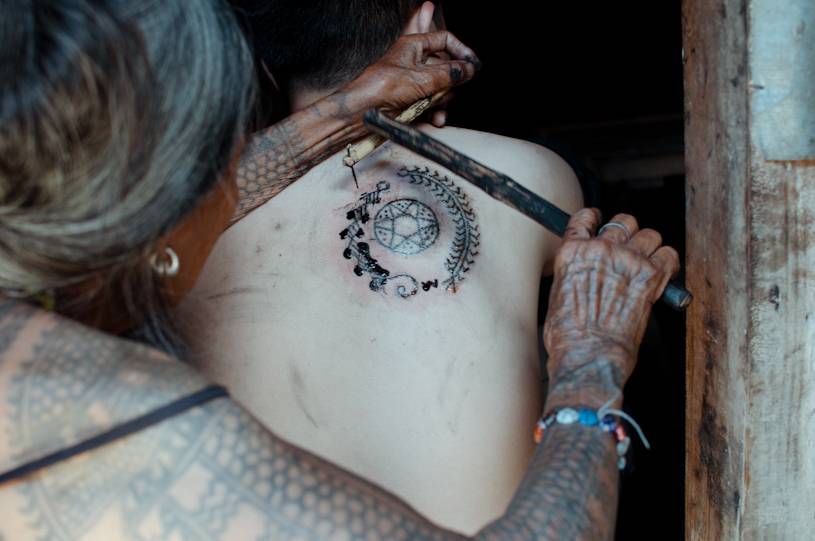 (www.lookingforstories.com)
Whang Od, known as The Tattoo Marker in Kalinga, is a 92-year-old tattoo artist. She is known for her 1,000-year-old inking technique that involves hitting a piece of wood with a pick to puncture the skin and let the ink in. She is the last Kalinga Tattoo Maker and has been featured in numerous articles since she was recently discovered a few years ago.
Whang Od says she is grateful for visits from people around the world who want a tattoo from her, saying they give meaning to her life.
5. Charles Close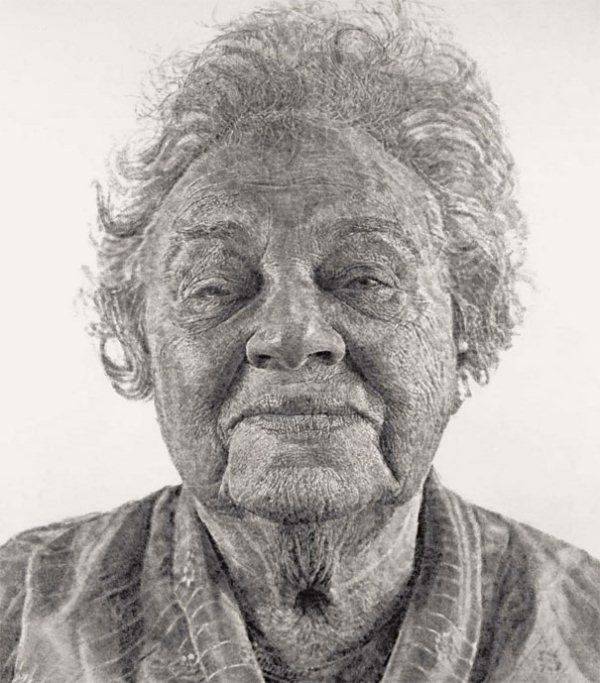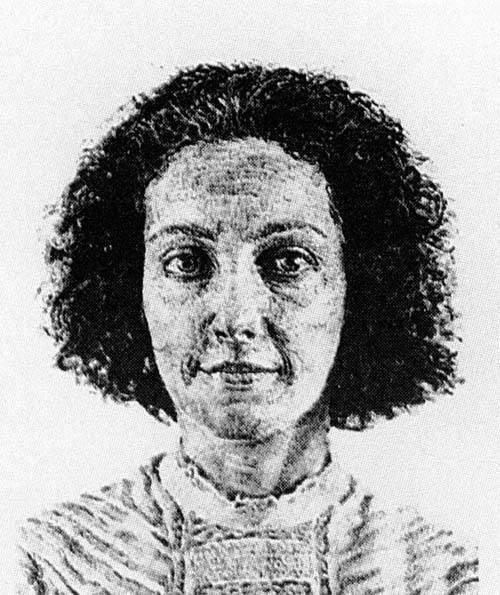 (www.designsmix.com)
Famous American artist Charles Close created these and hundreds of other large scale portraits with fingerprints and ink pads. The subjects of his portraits are his family, friends, and fictional subjects he makes from scratch.
When asked by strangers if they could pay him to paint their portrait, he refuses because "Anyone vain enough to want a nine-foot portrait of themselves would want the blemishes removed."
6. Kristopher Ho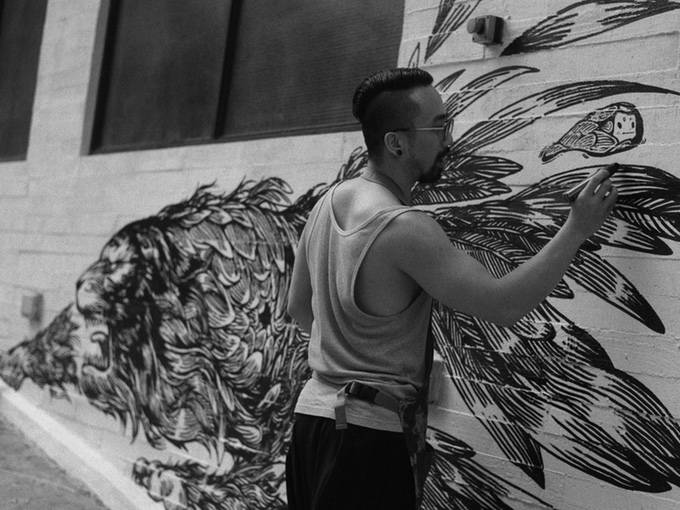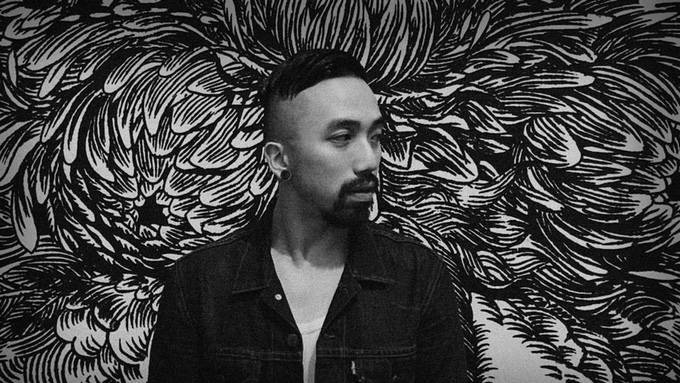 (www.kickstarter.com)
Kristopher Ho of Hong Kong proves that artists are continuing to find innovative ways to use ink in their works. He uses ink made from pollution on the streets to make bold statements about our carbon footprint. His art serves as a reminder that there is beauty hidden in even the most unexpected places.
7. Karen Walker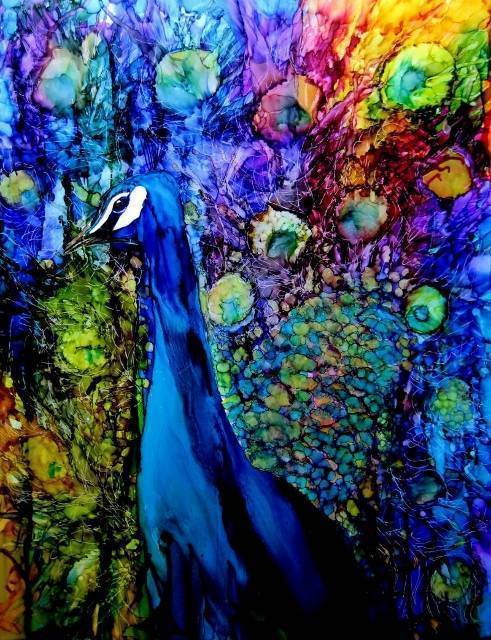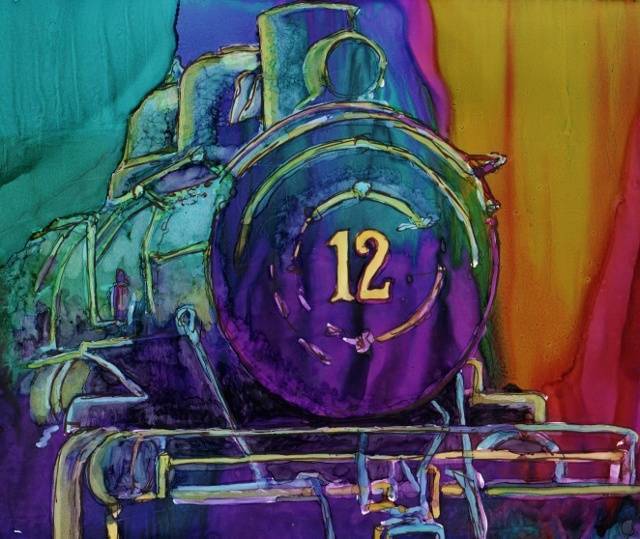 (www.inkpainting.wordpress.com)
Karen Walker uses alcohol inks on yupo paper to design these bright, lively works of art. Surprisingly, artists use many different mediums when creating alcohol ink art like buttons, paper flowers, plastic bags, and even baby wipes. This trend has become one of the most popular in recent years.
8. Chen Yingjie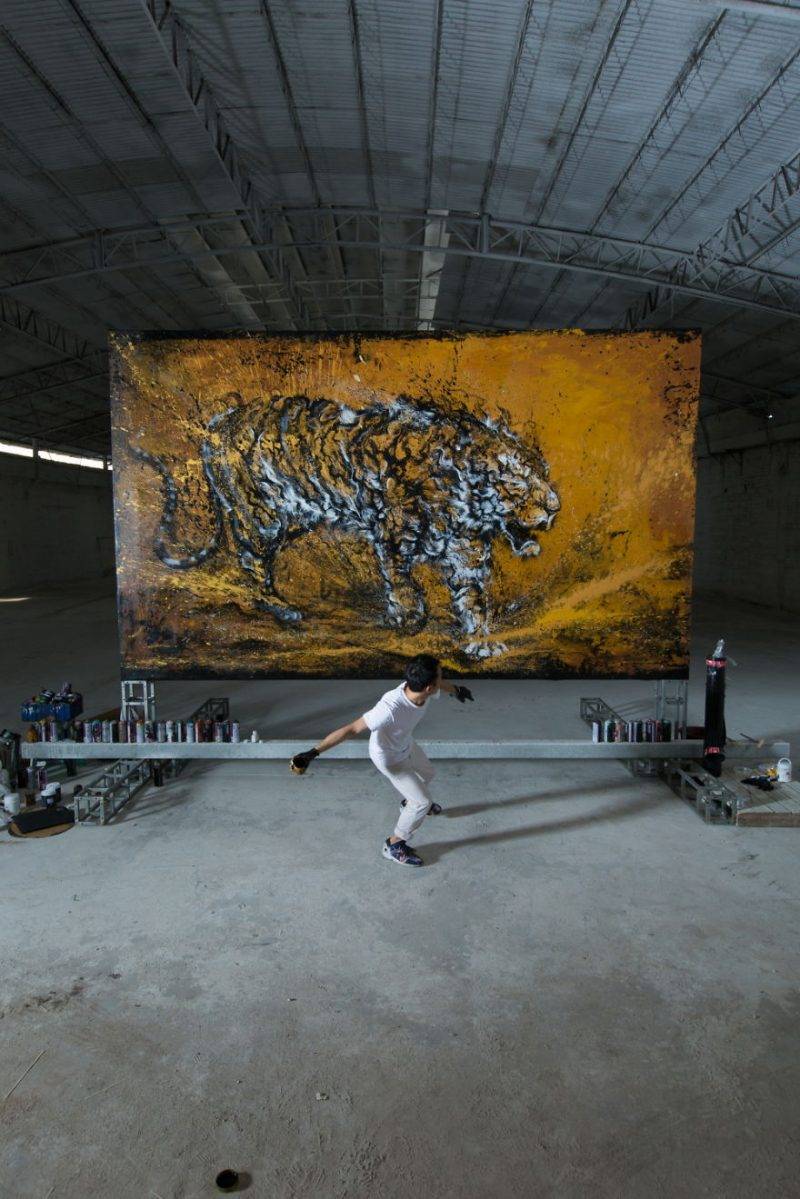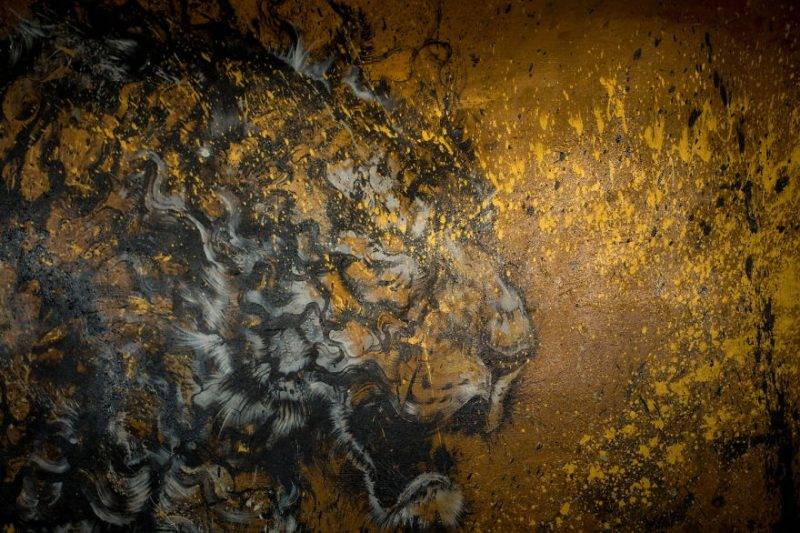 (Vuing.com)
Chen Yingjie, also known as Hua Tunan, is a street artist in China. He combines traditional Chinese art and Asian-influenced motifs to create stunning creatures on a variety of surfaces. His technique actually consists of throwing and catapulting ink against his canvasses. This masterpiece was brought to life from 10 feet away, using only three colors.
Kao Collins produces inkjet inks for these printheads
Dimatix |  Funai |   HP |  Kodak |  Konica Minolta | Kyocera | Panasonic | Ricoh | SII Printek | X-BAR | Xaar