Oct 21, 2019
Inkjet technology and inks now driving DTG production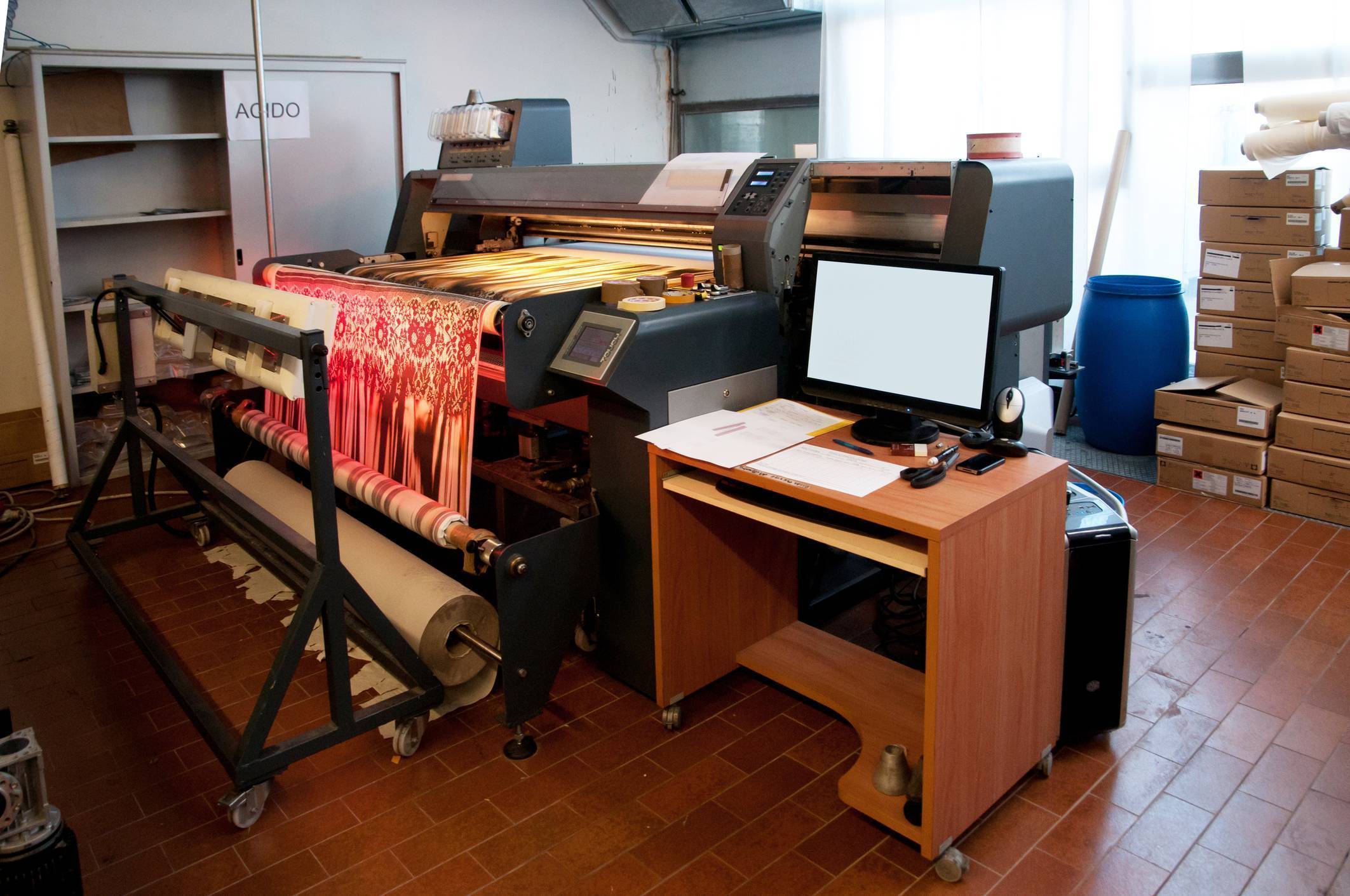 After the original inkjet printing technology and inks were introduced, direct to garment printing (DTG) immediately became a viable solution for low-quantity and one-off orders. In the past, small orders of a design were not easily created because of issues with efficiency and the set-up costs associated with traditional printing methods.
Direct to garment opened up a brand new market of consumer-driven purchasing centered on unique designs that could be produced digitally and quickly sold by operations online. The range of applications available to DTG printing has also increased over the years.
Direct to garment printing was inspired by the desktop inkjet printer; many of the DTG printers still used today are descendants of this original version. Direct to garment printing remains essentially the same: using a printer to digitally print images, only in this case the image is placed on fabrics. The result is finished textiles and garments with the same impressive level of detail and color variation that one might expect from the home or office printers they use every day.
Kao Collins formulates pigment-based, reactive dye-based, acid dye-based, and dye sublimation-based textile inks for DTG and DTF printing.
Once capable of only being used on cotton or cotton blend based garments, DTG is now expanding to polyester and other fabrics. Inkjet printing on textiles has been made possible by improvements to the technology over the past decade, resulting in ever-increasing levels of both resolution and speed.
When deciding the printing method you plan to use it is essential to understand the pros and cons that exist with regards to the application. Just like other options, such as screen printing and dye sublimation, direct to garment possesses unique advantages and drawbacks depending on the particular job.
One of the most significant impacts of the digital inkjet's direct to garment innovation was the newly created ability to produce designs in small batches efficiently. This remains a huge advantage for the DTG process today. If the application requires a significant number of one-off or drop-shipped products, DTG is by far the most cost-effective printing method available. As inkjet technology improves, this gap between traditional printing and direct-to-garment printing continues to widen. In addition to cost-effective small batches, direct to garment printing requires minimal upfront investment, especially when compared to screen printing.
Contact Kao Collins about inks for textile printing
Moving on to the actual finished products, DTG offers easy customization, extensive color options, and maximum detail in designs. The images come out looking as crisp and accurate as possible, and full-color printing happens to be extremely affordable as well.

With printer inks that attach directly to fibers, the result becomes an impressive hand that feels as though it is part of the fabric, often a cherished trait among consumers.
The main drawbacks associated with direct to garment printing occur when dealing with large batches or orders. The process is not nearly as cost-effective for large quantities as it is when the orders are kept small. This eliminates any volume discounts being passed on to buyers, a practice commonly found in screen printing and other operations. The speed at which the finished products can be produced also comes into play with large batches. Because DTG printers create designs one at a time, it takes a considerable operation of multiple printers to meet the requirements of larger orders quickly.
In the end, the specific application should be the most significant issue when deciding which printing method is for you. If your design involves many different colors, intricate details, or photography images, then direct to garment is going to be your most effective option. Recognizing the level of variation and the number of orders you can expect should also play a significant role. Though some limitations still exist within the process, direct to garment printing is an ever-growing technology that will continue to impress for years to come
Have a question about inkjet ink options for direct-to-garment printing? Reach out to our team of experts.