Oct 25, 2021
Security Inks Safeguard Pharmaceuticals, Brands, and Consumers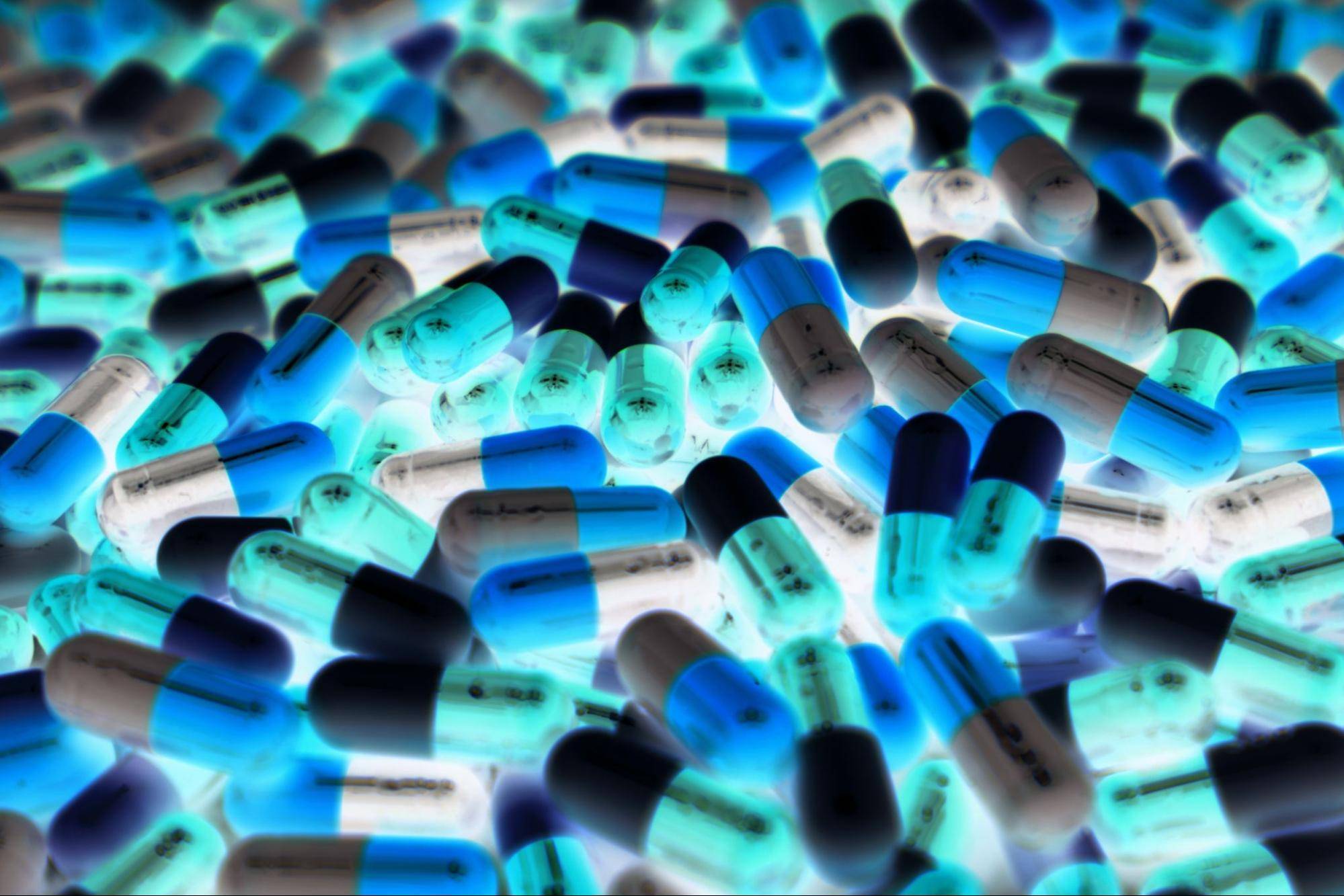 The United States drug supply is among the safest in the world. However, the incidence of counterfeit drugs in the U.S. is relatively high. The rise in pharmaceutical counterfeiting revolves around growing involvement in the drug supply chain of under-regulated wholesalers, repackagers, and online pharmacies.
Advancements in technology make it easier for criminals to produce counterfeit drugs domestically and abroad.
According to a recent National Association of Boards of Pharmacy survey, 95% of so-called Internet pharmacies websites did not comply with laws or pharmacy practice standards. These internet pharmacies introduce a substantial risk of spurious and fake medicine into the U.S.
Counterfeit medicines add up to $200-400 billion in loss to the pharmaceutical industry and threaten consumers.
Why is The Pharmaceutical Industry Focusing on Security?
The stakes are high for pharmaceutical companies, as drugs distributed incorrectly affect the company's reputation and customer satisfaction.
Pharmaceutical companies face a particular responsibility, as consumers must trust their prescription drugs and related medical treatments.
The pharma industry cannot put mitigation risks in place until there is a clear understanding of those risks and the implications.
Typically, the risks for any pharmaceutical organization are the following.
Consumer Safety
Consumers lose because they pay good money for inferior products, significantly jeopardizing patient health.
Brand Integrity
Apart from significant economic consequences, counterfeiting "hijacks" the brand and infringes on the legitimate pharmaceutical manufacturers' patent and trademark rights. Additionally, counterfeiters take advantage of someone else paying the upfront money for research and development expenses.
Consumer Assurance
Pharmaceutical companies are increasingly implementing a comprehensive program focused on Consumer Assurance to deter people from buying counterfeiting drugs.
Regulatory Requirements
FDA guidelines for pharmaceuticals and similar requirements worldwide include good manufacturing practice and good clinical practice regulations. The regulations ensure that safety is at the heart of drug development and distribution.
The Importance of Supply Chain Continuity
The pharmaceutical supply chain involves various stakeholders, including manufacturers, wholesale distributors, and pharmacy benefit managers (PBMs). In such a complex process, the stakes are high for pharmaceutical companies, as drugs distributed incorrectly affect both the company's reputation and customer satisfaction. Most importantly, an ineffective supply chain in the pharma industry compromises patient healthcare.
Following are the anti-counterfeiting measures pharma companies employ in the supply chain to catch or prevent the introduction of fraudulent products.
Track and Trace In the Supply Chain
Track and Trace is the multilayered compliance for drug manufacturers using security features to shore up product safety and eliminate counterfeit drugs from the supply chain.
Tracking and tracing pharmaceutical products in the distribution channel has always been a regulatory imperative. Still, those regulations are evolving and becoming more sophisticated to improve drug safety and combat the threat of counterfeits.
EU and U.S. regulators enforce advanced technologies to tighten and standardize the distribution of pharmaceutical medicines, so regulators and companies can determine the authenticity, identity, and whereabouts of a particular drug product.
It's designed to make it harder for counterfeit drugs to enter the pharmaceutical supply chain. Security coding makes it simpler for authorities to identify at which point counterfeiters compromised the supply chain.
Despite the regulatory burden, the ability to accurately track and trace counterfeit products in the supply chain adds immense business value beyond efficiently demonstrating compliance.
Product Serialization
Essentially, serialization assigns a predetermined coding to each product, conferring a unique identity. Serialization allows products to be effectively tracked at any moment and traced to a location at any stage of production and distribution.
Serialization systems print randomized alphanumerics or 2D barcodes on every individual drug package. The authenticity of each pack is verified by entering the unique identifier number into a repository system at the time of manufacture and checking the unique identifier against its original entry. The system works if drug-packaging authenticity is reviewed before dispensing medicine to the patient.
Overt and Covert Security Inks
Specialty inks, coatings, and techniques can be incorporated into pharmaceutical packaging, adding a layer of security to avert and detect counterfeiting. Many options exist depending on the level of security required.
Overt Serialization
Overt serialization, or Level 1 security printing on drug packaging, appears visibly to the eye or tactilely. Visible fluorescent inks may be used for direct coding or incorporated into intricate label designs.
Features of Overt Inks
Instant verification
No additional devices are needed for authentication
Persistent or disappearing
Angle of light response
Secure alone or as a layer
Covert Serialization
With a higher level of security, covert or Level 2 serialization involves invisible inks or inks with unique formulations. Verification and validation involve Ultra-violet lights, infrared readers, or calibrated readers, in the case of taggant inks.
Features of Covert Inks
Higher level of security
Location of printing on the package can be concealed or obscured
Covert features may be admissible in court systems as evidence
Types of Security Inks
Sometimes it is only a combination of overt and covert features that can provide adequate security against counterfeit drugs.
Level 1 and Level 2 Security Inks
Invisible fluorescent ink
Visible fluorescent ink
Ultraviolet invisible ink
Infrared invisible ink
UV longwave and shortwave ink
Lightfast and non-lightfast ink
Taggant Inks for Increased Security
For higher-level security, taggant inks add lock-and-key functionality.
Ink formulations with taggants incorporate Honeywell Authentication Technologies. The ink features a unique high-end security pigment calibrated with a detector for the specific ink. The security feature is undetectable with a microscope, ultraviolet, or infrared light, but the ink prints like any other ink.
Best Practices Pharmaceutical Printing and Labels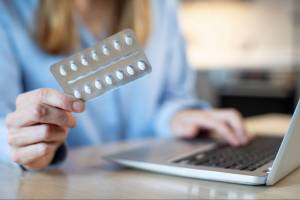 Pharmaceutical labels include drug and medical labels, among others. These differ from any other label type in that they are often subject to counterfeiting.
Label converters must invest in additional brand protection measures to protect brands, such as micro text and raised images.
Apart from that, pharmaceutical labels require fine details and are often printed on certified substrates.
To slow counterfeiters, label converters and brand owners have several options.
Building counterfeit deterrence, product authentication, and brand protection technologies into the label or package design from the beginning.
Combine technologies to provide the most effective overall brand protection solution and change the solutions regularly to keep ahead of the counterfeiter.
Lastly, making each package or label unique is another anti-counterfeiting option. In other words, it's all about being unique and distinguishing the genuine product from the fake one.
Kao manufactures printing inks for Thermal Inkjet (TIJ), Piezo Drop-on-Demand (DOD), and Continuous Inkjet (CIJ) printheads that provide enhanced security for pharmaceutical packaging, documents, currency, passports, beverage, and tobacco packaging, etc.
Thermal inkjet (TIJ) technology offers high-resolution printing of linear barcodes, text, logos, and two-dimensional barcodes or QR. TIJ is generally used to print serialized information on pharmaceutical packaging, such as cartons, labels, blister foils, pouches, and barrier materials.
Piezo Inkjet Technology (PIJ) is the most preferred digital printing technology for packing printing. Consumer safety and the printing substrate drive the choice of inks. Pharmaceutical packaging may use foil, stiff paper, or polyethylene fiber material.
Continuous inkjet systems (CIJ) can be used to print on many package types and shapes. CIJ technology generally compromises resolution for increased print speed, making it less suitable for packaging incorporating intricate designs as security features.
The marking and coding industry strives to respond quickly to trends in packaging substrates without compromising product safety or legislative compliance. Recent innovations have made it possible to print non-porous substrates, including films, foils, plastics, and coated stocks.
Security/Counterfeiting Concerns in Other Industries
In addition to pharmaceuticals, wine, and spirits, tobacco and cosmetics industries face equal risks from counterfeiting, driving the increased adoption of security inks.
The Wine and Spirits industry incorporates multi-level security features, including holographic labels, overt, covert, and forensic ink features. Tamper-evident features and security taggants in the holographic security labels help ensure that consumers and inspectors identify parallel trading, counterfeits, warranty return fraud, product dilution, or production overrun.
Tobacco companies face an increasing problem with counterfeit and contraband cigarettes. Approximately 450 billion fake cigarettes are sold annually, causing considerable losses in revenue and taxes. Packaging often includes overt security features, including QR codes, holograms, optical variable inks, watermarks, etc.
Cosmetics have become a target for counterfeiters. Beyond the financial impact for companies, cosmetic knock-offs introduce dangerous products that put consumers at risk from toxic materials. In addition to high-security anti-copy labels, brands incorporate thermochromic inks that change color when exposed to specific environmental conditions.
Outsmarting the Bad Actors
Security Printing is more urgent than ever before. According to The Organisation for Economic Co-operation and Development, illicit products account for nearly $500 billion in lost revenue, based on customs-seizure data.
Contact Kao Collins to discuss options for incorporating new layers of security with our inks.