Feb 14, 2022
UV LED Printing for Automotive Applications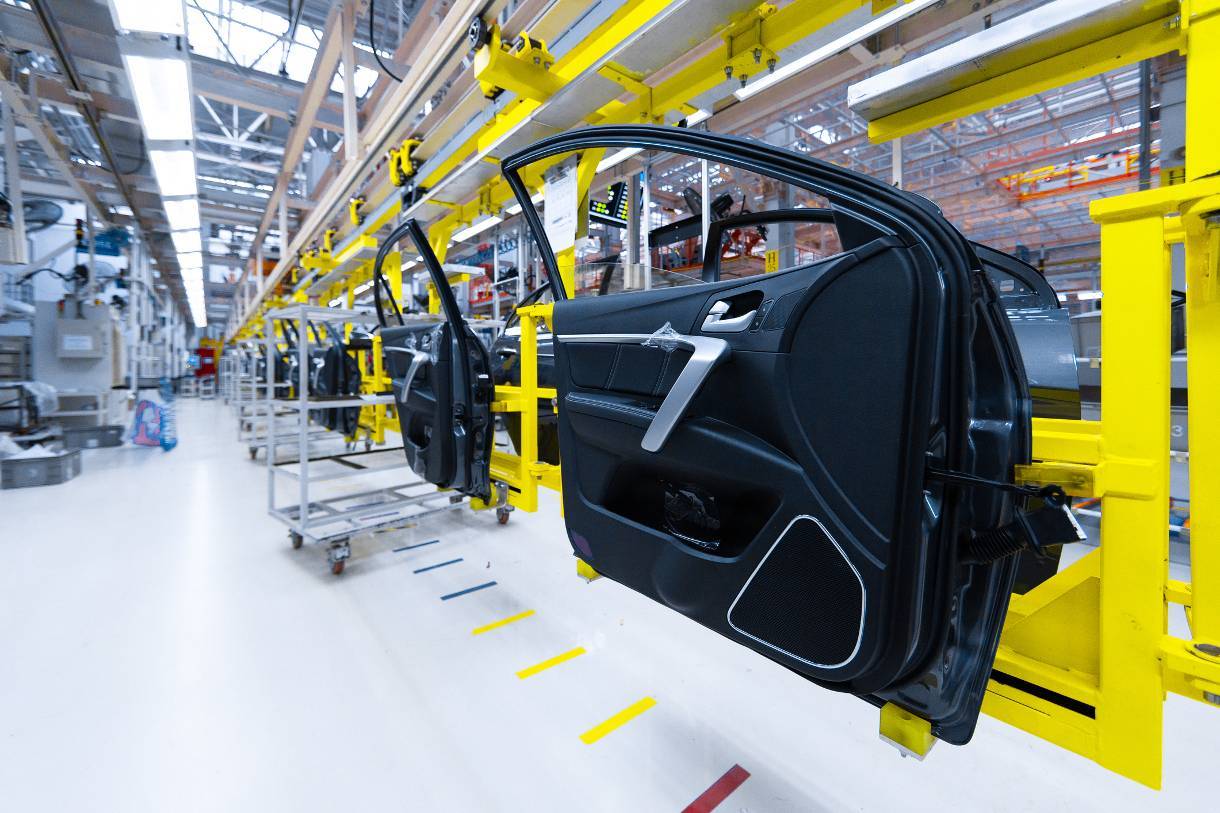 Automotive applications place high demands on printing inks. They must resist extreme climatic conditions, be highly opaque, resist sweat, abrasion, and cleaning products, and adhere well to polycarbonate.
High-performance curable inks are among the preferred choices for printing on automotive interiors, including dash panels, formed metal, and thermoset applications. The other benefit of UV printing is its fast curing or drying capabilities. UV printers use inks that can dry quickly through a photomechanical method in the shortest time. UV LED printing is also environmentally friendly due to its lack of VOCs (volatile organic compounds), helping achieve sustainability goals.
Options for Printing
Pad printing of auto components, laser marking machines for traceability of auto parts, fully certified pad, and screen printing inks are some printing options for the automotive sector.
Inkjet Printing
In the automotive sector, reducing waste and customization is driving the interest in inkjet printing. Traditional spraying of car components is a wasteful process. If any savings can be made in production, manufacturers are very keen to make them. When manufacturers spray a component, 50 to 80% of the material is wasted.
The precision nature of inkjet printing enables automotive and first-tier automotive suppliers to reduce waste and enhance their environmental credentials. Printing on components, from brake pads to number plates and dashboards to engine covers is improved through inkjet printing. Besides, the set-up costs for inkjet printing are low compared to other traditional types of printing.
Pad Printing
Pad Printing transfers a 2-D image onto a 3-D part. This offset printing process requires an etched plate and pad to transfer the image. Pad printing is widely used in the automotive industry for car part decoration. Pad printing is commonly used to mark various automobile parts manufactured using injection molding technology. The specific strength of this method is its very high speed of printing large batches of products. The mold used for prints is relatively resistant to damage, ensuring its effective use for a long time.
Screen Printing
Screen printing is a method that uses a screen (a stencil) plate for printing. The stencil applies layers of ink on the printing surface. Screen printing is a key feature of car windows and dashboard printing and decoration using fabrics and emulsions / capillary films with many different characteristics to cover the continuously changing customer preferences in the automotive industry.
Benefits of UV LED Printing
With companies needing to reduce their carbon footprint to satisfy environmental policies and customer consciousness, UV printing is the obvious choice. It is most likely that this LED-driven printing process will become more prevalent in the coming years due to the other benefits mentioned below.
Sustainability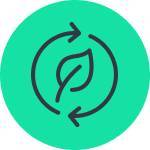 UV LEDs are the most environmentally friendly printing systems, unlike pad printing and screen printing, requiring solvents to clean up. Further helping the cause are LED lamps that don't contain mercury, helping you avoid mercury disposal costs and potential health hazards. Also, LEDs don't produce ozone gas that needs to be extracted by ventilation.
Little or No Cleanup

As a green byproduct, UV LED printing reduces waste as well. The printing process doesn't have to deal with color shifts or materials melting under the lamps. Unlike traditional printing methods, little or no cleanup is required. Less cleanup means more up-time for production.
Faster Operations, Higher Productivity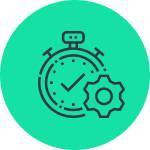 LED lamps can be switched on and off instantly, without any degradation of intensity. That means there is no lamp warm-up time or delay for shutter motion. This results in faster operations and higher productivity—no need for operators to wait before starting working.
Lower Costs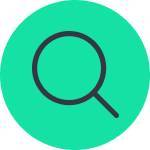 Without screens or pads, inkjet printing has lower set-up and cleanup expenses. LEDs also have a lower energy consumption, which leads to significant power savings and a higher ROI in the long run. In addition, a LED system contains fewer parts that might require replacement, such as shutters and mirrors. The total ink volumes can be lower than with other print technologies, leading to ink cost savings.
Instant Curing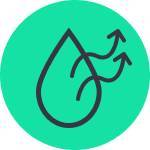 UV curing uses light instead of heat when drying, which means it takes only a couple of seconds to harden the adhesives, inks, or coatings that have been used. This is much better than the traditional printing methods, where coatings shrink by more than half and are less eco-friendly.
Lower Scrap Rates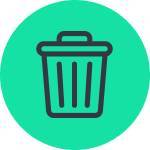 Keeping the media flat under the shuttle makes the heat dissipating from an LED lamp easier. This eliminates head crashes and thus less need for rework that would waste media and ink. Besides, there is a much lower scrap rate of bad print on the finished product due to consistency. This has a big impact on lowering production costs.
Highly Durable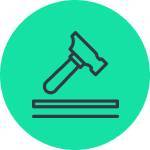 LEDs are highly durable, lasting for 10,000 hours, which means that depending on the usage, they can last as long as five years or up to a printer's lifetime. They generate a consistent output throughout their lifespan with no lamp change downtime or consumable lamp costs.
Special Effects (Embossing)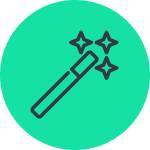 The versatility of LED UV printing machines can be stretched even further, as inks can be applied selectively to build up embossed objects, letters, and custom textures for special effects.
What You Can Print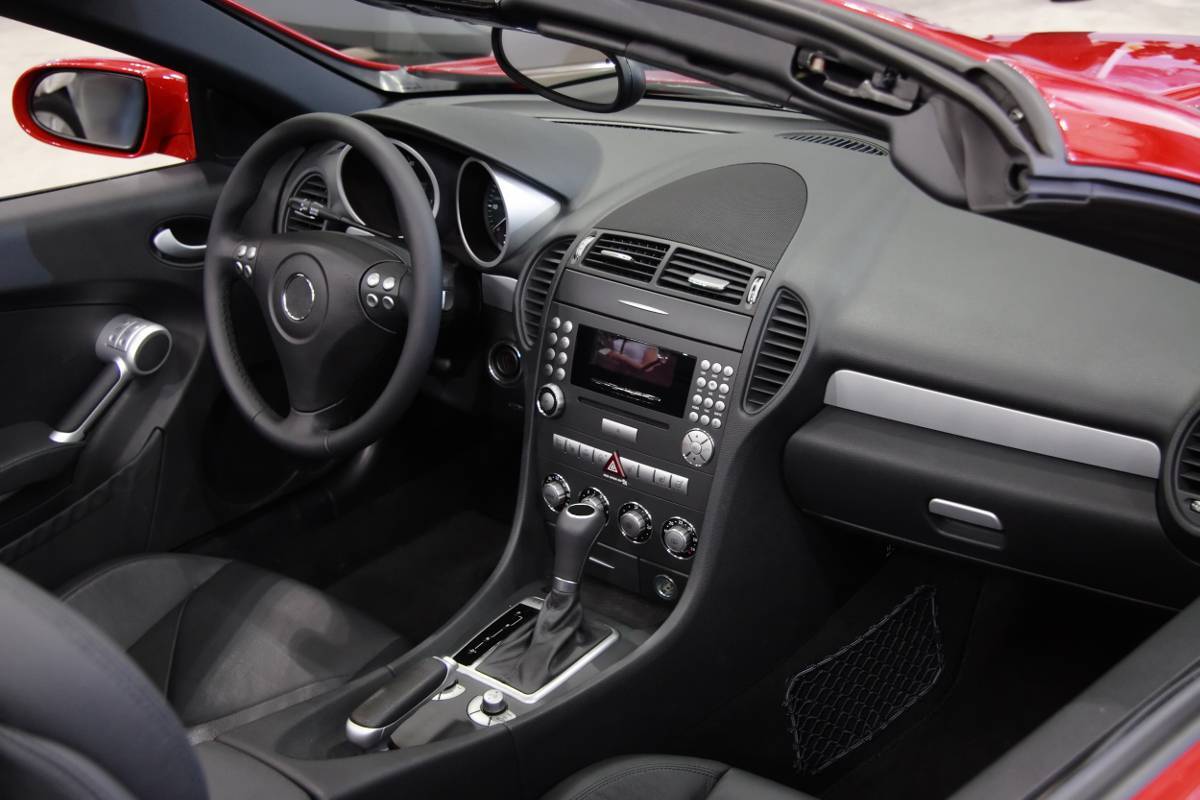 The flexibility of the UV LED technology means that it can be applied to anything, from clothing, home decor, gaming items, instruments, and most widely in cars and other automotive parts. In a world where customization is an ever-increasing trend, UV LED is the most adaptable printing solution.
Buttons
Marking/Coding
Labels and Decals
Cloth and leather seat covers
Floor mats
Shifters and other knobs
Faux wood dashboards
Thermoforming
And more
UV LED Printing Inks
The best UV LED printing Inks are as follows:
Kao Collins offers many high-speed LED inks for Piezo DOD printheads. As a low-energy, low-heat, and eco-friendly option, Tesla LED curable ink provides an alternative to more traditional inks cured with arc lamps. Tesla LED curable inks are used for Piezo DOD printheads and have the versatility to be used for various print jobs.
Our curable CMYKLcLmW ink sets are available for various substrates, but spot colors and custom ink solutions are also options.
FLEXAR ink is available in UV-curable and LED-curable formulations, producing superior printing results for the fast-growing thermoforming industry. The ink offers durable, vibrant colors for printing on the most common thermoformable substrate materials. FLEXAR can be used to print plastic materials in vacuum forming, pressure forming, or drape forming processes.
Contact Kao Collins to know more about UV LED printing for Automotive or other applications and the most suitable inks for your regular or customized applications.
Benefits and Applications of LED-Curable Inkjet Inks
Frequently Asked Questions
Are UV/LED Curable inks durable?
UV-curable inks are weather-resistant, colorfast, and scratch-resistant. The rapid-curing inks also hold up to chemical exposure.
What automotive parts can be printed with UV-curable inkjet inks?
UV-Curable inkjet inks offer superior adhesion on many non-porous substrates, making the inks appropriate for automotive applications, including printing display panels, knobs, upholstery, thermoforming, and more.