Are Electron-Beam Inks a A Versatile Alternative to UV?
It's fast becoming an inkjet world.
We can help you decide whether UV or EB ink is better for printing on your substrate.
Whether it be small- or large-format printing, inkjet-based printing is displacing—or at the very least complementing—analog technologies like offset and flexo, and even earlier digital printing systems based on electrophotographic (aka toner-based) imaging.
"Inkjet," however, is a broad category that comprises a wide variety of different ink technologies, the primary distinction among them being the way that they cure, or dry.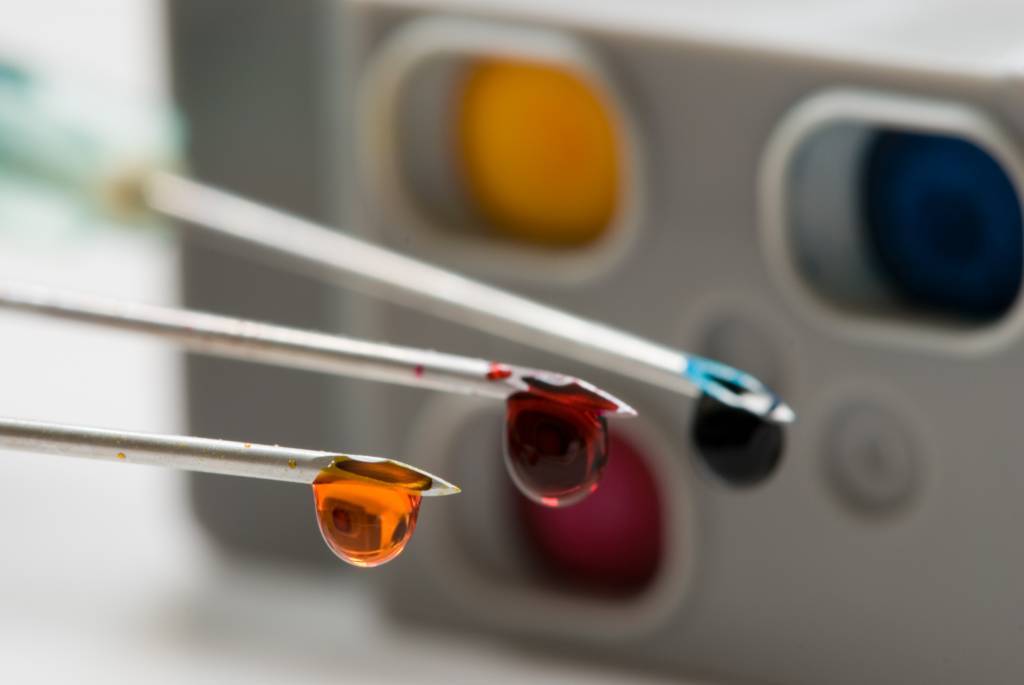 One of those inkjet sub-categories is ultraviolet (UV) curing inks. UV inks consist of chemicals that, when exposed to ultraviolet light, dry more or less instantly.
They can be used on a greater variety of substrates (such as plastics, vinyl, foil, paperboard, and other specialty substrates) and offer increased health and safety for press operators and the environment over other types of inks. Industrial inkjet printing systems using cooler and faster LED UV curing lamps have been appearing on the market.
UV inks have greatly expanded the range of applications—again, small- and large-format—and have enabled print service providers to create what are known as high-value print products by adding special effects or printing on substrates previously thought impossible to print.
What are 'energy-cured inks'
UV inks fall into a category generally called "energy-cured inks," and there is a related ink technology that can offer the same benefits as UV, while eliminating some of the downsides. That technology is called electron-beam (EB or e-beam) curing. Like UV curing, EB curing is not a new technology; in fact, it's been used in web offset printing for decades. Both UV and EB offset inks were seen as substitutes for high-solvent heatset web offset inks.
EB curing works in much the same way as UV: the ink contains fluid oligomers and monomers that, when exposed to a beam of high-energy electrons, rather than ultraviolet light, release free radicals that cause the polymerization—the curing—of the ink. The primary difference between the two energy-curing technologies is that UV inks require a photoinitiator: because UV radiation is too weak to start the polymerization process by itself, UV inks require a chemical to help the process along.
The primary advantage of EB curing inks is that they don't require photoinitiators, as the electron beam is powerful enough by itself to start the polymerization process. The lack of reliance on photoinitiators means that EB inks are less expensive, clean up with water rather than solvents, and are low-migration, which makes them ideal for food and pharmaceutical packaging, especially thin films and foils.
Food-grade ink regulation is a maze to navigate around the world.
EB curing also runs much cooler than traditional UV curing, which also makes it suitable for thin plastic and film substrates for food packaging. Furthermore, EB equipment, inks, and ink films are perfectly safe and non-toxic. As for print quality, EB inks are comparable to UV inks.
Users who were familiar with traditional EB curing units likely recall that they were enormous pieces of equipment, but advances in EB lamp technology have substantially reduced their footprint. The cost of EB curing equipment has been declining, as well, and is approaching that of a high-end LED UV curing system.
Currently, EB inks are used for coatings, as well as in flexographic printing processes. (If you are interested in learning more about EB, RadTech's official publication UV+EB covers the latest developments in both types of energy-curing inks.) However, despite all the advantages of EB technology on the offset and flexo fronts, there is as of yet no EB inkjet ink or inkjet printing system commercially available. However, that will soon change.
Kao Collins has spent the past several years developing EB inkjet inks. Kao Collins supplies inks for virtually every inkjet technology—the company estimates that it introduces about 600 standard and custom new products a year—and offers a wide range of solvent, aqueous, UV, LED UV, security, and other inks for predominantly industrial printing applications. The company has been working closely with PCT, an EB equipment manufacturer, to conduct an extensive array of EB inkjet-based printing trials.
Kao Collins has also purchased its own EB curing unit that can be mounted to a web transport, for its own in-house ink development and testing processes. The company offers the Quanta EB curable inkjet ink in for a number of inkjet printheads. Kao Collins' work with PCT is also helping inkjet-grade EB curing units achieve smaller footprints and lower costs. As a result, they have been designed to fit narrow-web applications.
Growth in UV applications in digital printing has been exponential over the past decade. The use of inkjet UV curable or EB curable will not likely be an either/or proposition, and we wouldn't expect that EB will replace UV. But for those applications, such as food packing, pharmaceutical, and thin-film packaging, where UV is not ideal or suitable, inkjet EB ink could give users the benefits that energy-curing inks can provide, as well as the benefits of digital printing in general.
READ MORE
Shrink Sleeve Labels in the Age of Inkjet
How EB Inks are Changing the Printing Industry
---
Please note that reasonable effort has been made to review and verify information in this document. Neither Kao Collins and its partners nor the technical reviewers and their agencies assume responsibility for completeness and accuracy of the information, or its interpretation. The reader is responsible for making the appropriate decisions concerning their operation, specific materials employed, work practices, equipment, and regulatory obligations. It is imperative to verify current applicable regulatory requirements with state and/or local regulatory agencies.