Dec 23, 2019
Circular economy tackles plastic packaging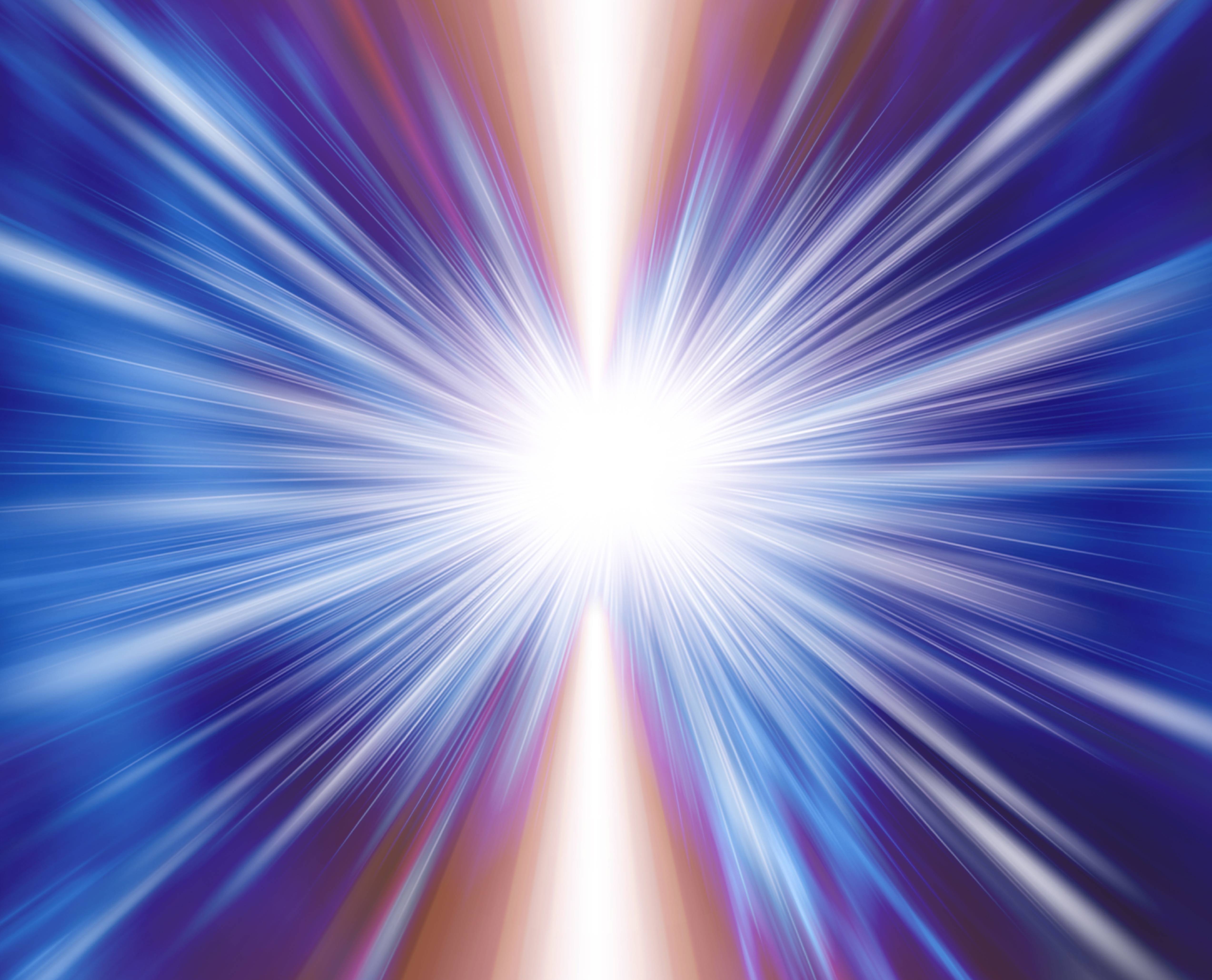 Kao Collins Eco-friendly Inkjet Inks Support Sustainability
Download
Running in circles may not mean what it used to. A majority of U.S. businesses say that sustainability and a "circular economy," which focuses on eliminating waste and continual use of all resources, is influencing growth strategy, according to a
Voya Investment Management survey
(formerly known as ING U.S. Investment Management).
Largest Fast-Moving Consumer Goods Companies (FMCG)
Nestlé

Procter & Gamble

PepsiCo

Unilever

AB-Inbev

JBS

Tyson Foods

British American Tobacco

The Coca-Cola Company

L'Oréal
Inkjet ink manufacturers, like Kao Collins, produce eco-friendly inks and create new inks for printing innovative packaging substrates that support a circular economy.
While only 16% of businesses surveyed say they have adopted a circular economy system, 62% indicate making this a pillar of their business strategy is essential.
Product packaging, especially plastics, captures considerable attention.
While banning plastic straws garners headlines, major companies see the writing on the wall from their customers and government regulators to reduce burgeoning single-use plastic packaging.
There's good reason for concern.
Plastic Consumption and Waste
95% of plastic packaging material worth $80-120 billion is lost to single-use.
Plastic production stands at over 311 tons, up from a mere 15 tons in 2014.
14% of plastic packaging is recycled today, compared to paper at 58% and iron/steel at over 70%.
8 million tons of plastic leak into the oceans. Picture one garbage truck every minute dumping a load into the seas. By 2030 it will be two trucks a minute, and by 2050 it will be four trucks a minute.
Right now, plastic production consumes 6% of virgin petroleum feedstock. At the current rate, plastics manufacturing will total 20% of supply.
Not so simple solutions for plastics packaging
Food-grade ink regulation focuses on 'Do no harm'
The development of alternatives for plastic packaging is challenging. The benefits of this packaging workhorse include its weight, cost, and ability to extend shelf life for food. Beyond the costs for raw materials and environmental impact, companies today face the somewhat intangible cost to their brand equity when consumers choose eco-friendlier brands.
Glass, which is relatively easy to recycle or reuse, increases transportation costs because of added weight and has a significant carbon footprint. Mining bauxite for ore to produce aluminum cans creates toxic waste.
The circular economy of packaging will expand as the cost of change grows nearer the cost of existing packaging methods.
Major companies are looking at what are innovations today that could be everyday packaging tomorrow.
In October 2019, Coca-Cola announced with some fanfare that they introduced the world's first soda bottle made from 25% recycled marine waste. The beverage company released 300 bottles. By 2025 the company looks to have all packaging 100% recyclable, and by 2030, it expects to have all bottles produced from 50% recycled plastics.
During this period of rapid innovation, the costs exceed the benefits. The resources needed to produce viable solutions don't add up – yet.
Here's a look at fledgling efforts to reduce plastic use through alternative materials, or increase the reuse of plastics. The selections are intended to be examples, not an exhaustive list of innovation focused on a circular economy.
Because many of the innovations revolve around plastics or new bioplastics, existing inkjet inks will likely work on these new substrates. Also, new formulations will be created for labeling or coding.
Circular economy driving packaging innovations
Reusable Raw Materials
Beverage companies, Coca-Cola and Pepsi, as well as beauty companies, L'Oreal and L'Occitane, have signed on to begin use Loop's virgin-quality resins for their product packaging.
The Canada-based company captures no- or low-value PET plastic and polyester fiber of any color. Examples include bottles, packaging, carpets, and polyester textiles. Also, ocean plastics degraded by salt and ultraviolet light can be effectively processed.
The company is filling the void in the circular economy that sees $80-$100 billion of fossil-fuel-based packaging discarded after a single use in the current linear economy.
Various inkjet inks would likely work on substrates from this material. LUNAJET, for example, is an eco-friendly water-based ink from Kao Collins that works on flexible films and plastics. UV-curable and EB-curable industrial inkjet inks may also be used. Depending on the end-use, solvent and eco-solvent inks may be used.
It's always best to test inks on substrates for the best results.
A Look at the Loop™ Process
Loop Industries processes waste PET and polyester plastic from various sources – materials that may have otherwise been destined for landfills or waterways.
Using a patented low-energy depolymerization technology, the waste plastic is broken down into its monomers: Dimethyl Terephthalate (DMT) and Monoethylene Glycol (MEG).
The monomers are purified, removing all coloring, additives, and organic or inorganic impurities.
The DMT and MEG are polymerized into the Loop™ branded PET resin and fiber used for producing new packaging materials.
Edible Bioplast Packaging
In the U.S., bottled water now ranks as the beverage of choice. Startup Notpla, formerly Skipping Rocks Labs, aims to disrupt the beverage industry, focusing on the 1 million plastic bottles sold every minute.
The solution: edible packaging called Ooho!
Notpla uses seaweed and plants to create the material that naturally biodegrades in weeks or can be eaten.
In April 2019, the company produced 30,000 pods filled with an energy drink for runners at a London Marathon. Organizers of the event wanted to reduce the estimated 760,000 plastic bottles that runners and spectators discarded littered the streets to about 215,000.
In addition to beverages, including alcoholic, the flexible packaging can be used for sauces. At some point, the soy sauce, duck sauce, or ketchup may arrive in Ooho! Packaging. Ooho! biodegrades in 4-6 weeks, or it can be eaten. That's perfect for life on the go.
Inks for this product would need to be safe for consumption.
The company has attracted media buzz with an alternative to both plastic and paper drinking straws.
Also, using seaweed, the company produces a sturdy biodegradable material. The material can be used for drinking cups.
The company, founded by Chelsea Briganti and Leigh Ann Tucker, classmates at Parsons School of Design, has momentum after a successful appearance on Shark Tank. Fast Company magazine and The New York Times have written about the company.
Hotelier Marriott and Pernod Ricard, the French alcoholic beverage company, have signed on to begin using the straws.
According to the company, the material breaks down naturally in weeks or can be eaten along with the contents, in the case of packaging. The original products were flavorless, but now the company produces sugarless flavors.
As more and more food packaging moves to flexible film stand-up pouches, the Gone 4 Good material offers an alternative – a commercially compostable plant-based material. It can't be composted in the back-yard.
The pouch is made of two layers. The outside layer called NatureFlexTM is made from eucalyptus and birch trees. The inside layer uses a certified commercially compostable resin called Mater-Bi®, a family of bioplastics using materials non-GMO corn starch, and compostable polymers from renewable raw materials and fossil raw materials.
Since composting is the ultimate goal, eco-friendly inks must be used to prevent ground contamination.
Numerous other companies are developing bioplast materials, including some from commercial hemp.
Reduced-waste packaging
The previous examples tackle plastics head-on with edible, degradable, or compostable alternatives. The costs remain higher than traditional packaging. Other companies are taking incremental steps to reduce plastic waste.
The company's packaging solutions combined with an outer cardboard shell made from 100% recycled cardboard and newsprint and an inner container of 100% recycled plastic that requires up to 60% less material to produce.
6 brands all-in on sustainable packaging
Seed Phytonutrients

Alter Eco

Alima Pure

RMS Beauty

Captain Blankenship

Plaine Products
Source: Business Insider
The two parts are separate, unlike other packaging that may bind paper and plastic, which renders the material unsuitable for recycling. The two-piece Ecologic package can be recycled.
L'Oreal, the cosmetics brand, began using the unique packaging for its Seed Phytonutrients when it was looking for eco-friendly packaging that could hold up in the shower.
Upcycled, Recycled packaging
If there is any doubt about the concern for sustainability and waste reduction, Procter and Gamble have pledged to eliminate all manufacturing waste from its global network of more than 100 production sites by 2020.
Big corporate names like that are forcing other companies, large and small, to adopt different packaging methods. Likewise, it drives product innovation, whether with entirely new materials or reusing materials. One example:
This packaging from Sustainable Packaging Industries uses 100% recyclable materials or natural fibers, such as sugarcane, bamboo, and straw, to produce study clamshell packaging for consumer products.
The pulp slurry is molded into the basic shape for the product, not unlike expanded polystyrene foam (EPS), but 100% environmentally friendly.
The product colors of white, grey, or tan are based on the raw materials used.
The material is porous, making printing a challenge. The clamshells don't have any securing flaps, so paper bands or wraps keep packaging closed. Inkjet printing would be appropriate for the bands.
More and more companies are seeking to align their brands to meet consumer interest in sustainability. South Korean children's apparel brand, Kokacharm, uses the GreenKraft Clamshells. The company also recently announced they stopped using sock pins to reduce environmental impact. Likewise, MountainFLOW packages eco-friendly ski wax in the packages.
The Future of The Circular Economy
The Ellen MacArthur Foundation was launched in 2010 to accelerate the transition to a circular economy and replace the linear "single-use" economy. As an international thought leader, the organization is driving the conversation among NGOs, governments, businesses.
The organization understands that business innovation is the key to the transition to a circular economy and works to foster conversation focused on barriers. To further the mission, the foundation works to inform policymakers and create public-private partnerships (P3s).
The foundation's efforts around the "New Plastics Economy initiative" has brought together key stakeholders to support the circular economy. The core corporate partners include Amcor, Borealis, The Coca-Cola Company, Danone, L'Oréal, MARS, Nestlé, PepsiCo, Unilever, Veolia, and Walmart.
The organization is not only bringing together thought leaders, but it is also taking action to spur innovation. The New Plastics Economy Innovation Prize, led by the foundation in collaboration with HRH The Prince of Wales's International Sustainability Unit, awarded $1 million for the innovation of new materials to tackle ocean plastic.
The New Plastics Economy 2018 Awards
Category: Make non-recyclable packaging recyclable
The University of Pittsburgh team applies nano-engineering to create a recyclable material that can replace complex previously non-recyclable packaging. The process is based on the way nature uses just a few molecular structures to create a vast number of materials.
Laminated packaging is difficult to recycle because of the use of different types of materials. Juice pouches, for example, combines metal-like aluminum, plastics, and other materials to maintain product freshness, block UV light, hold labeling and coding inks.
Researchers at the Swanson School's Department of Chemical and Petroleum Engineering alter the nano-structure of polyethylene to mimic the beneficial properties of other packaging materials.
Since this innovation aims at accomplishing the task currently done by combining materials like PET, polyethylene, and aluminum, but using only one, a recyclable material, it combines the best of two worlds.
"Creating recyclable packaging is one of the toughest challenges if we want to create a truly circular economy in the U.S. since tens of millions of tons of packaging waste go straight to the landfill each year," Dr. Eric Beckman, Bevier Distinguished Service Professor of Engineering at the school said.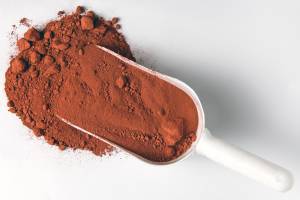 To maintain freshness and purity, a key packaging feature creates a barrier that blocks gases such as air. Aronax Technologies Spain thinks a magnetic additive applied to a material can create the same air and moisture barrier.
The solution would be beneficial for consumer products, such as coffee and pharmaceutical products.
The magnetic additive of silicates and iron oxide could evolve plastics to block oxygen from reaching the product. The added benefit of the particles would make identifying and separating packaging easier during recycling.
The magnetic properties of the additive particles make it easier to identify and separate the packaging during recycling.
Category: Combining materials that nature can handle
The researchers set out to solve the problem of bio-based compostable plastics. These materials now can't compete with multi-layer packaging to protect food.
The material uses cost-competitive, compostable PHA (a naturally occurring biopolymer) produced from organic waste with cellulose-based materials from plants to create a multi-layer packaging film.
The packaging material reduces plastic and organic waste.
Since the material is produced from organic waste, it can be composted or used for making new plastic. After eating a granola snack or chips, the bag and crumbs can be composted.
Full Cycle's Polyhydroxyalkanoate (PHA) bioplastic can be the answer to these problems.
Full Cycle PHA is produced naturally by bacteria using mixed organic waste as raw material that can replace a range of synthetic plastics. It is compostable and marine-degradable. It is also cost-competitive with fossil-fuel-based alternatives, creating the potential for widespread adoption and scale.
This packaging innovation uses softwood pulp, the same material used in paper. The material looks like plastic and behaves like plastic, but it's not plastic.
The film is created from two types of transparent wood cellulose: a fibrous cellulose (HefCel); and plastic-type cellulose (MMCC). They have had complementary barrier properties. The team combined them to create a compostable packaging material.
"Once commercialized, cellulose-based films have the potential to diminish the use of fossil-based materials, reduce the pollution of waterways by microplastics, and mitigate food losses," Dr. Ali Harlin, Research Professor for Biomass Processing and Products research area at VTT said.
This organization has considerable experience creating high-barrier coatings with glass-like performance. ORMOCER® provides high transparency, hardness, chemical and thermal stability (glass-like); low processing temperatures, high functionality, toughness (polymer-like); and flexibility (silicone-like). For food packaging, and the circular economy, the product is neither bio-based or biodegradable.
The innovation from Fraunhofer offers new biodegradable coatings called bioORMOCER® that are compostable alternatives multi-layer packaging.
The new coatings can improve the performance of bio-based and biodegradable packaging, which, on their own, lack the necessary properties to guarantee food shelf life.
"We use organic waste like fruit residues to make our coatings and therefore do not compete with food crops," Dr. Sabine Amberg-Schwab, Head of Functional Coatings Department, said.
Category: Rethinking grocery shopping
While grocery chains commit to eliminating plastic bags at checkout, MiWa's solution is to eliminate single-use packaging through the entire production chain. The company combines reusable food pods with the Internet of Things (IoT) technology for delivering food in bulk to grocers.
Customers then purchase only the amounts they need to be dispensed from the pods using their packaging. The IoT system offers precise inventory tracking.
The system offers another benefit by reducing food waste because consumers purchase smaller quantities.
The system works like this:
Food producers deliver products in MiWa capsules to wholesalers.
The wholesalers deliver subdivided portions to stores in reusable pods.
Consumers choose the products and quantities in the store or through an app.
The MiWa capsules are collected for washing and reuse.
Throughout the food chain, smart technology offers wholesalers and retailers precise product management.
Petr Báča, the founder and CEO of the Czech Republic-based company says, "Having a combination of a logistics solution and an in-store experience that eliminates plastic waste, we are excited to get together with like-minded individuals and organisations to shake up our existing production and consumption habits, which are long overdue for an update."
When the system catches on, the opportunity for printed containers will follow as customers opt for containers that match their decor.
Life experience sparked the idea for José Manuel Moller that serves a dual purpose. As a student in Santiago, Chile, he had the responsibility of cooking for his flat-mates. As is often the case, buying smaller quantities was much more expensive, including the wasteful packaging.
Five years ago, he and his colleagues started Algramo, which means by the gram. In low-income areas, where food markets are scarce, money is tight, and recycling is limited or non-existent, Algramo sells food and hygiene staples from vending machines. The products are dispensed into reusable containers that customers purchase first.
The company says Algramo products cost less because of reduced packaging and marketing.
Brian Bauer, the company's sustainability manager, says, "Algramo exclusively targets low-income markets where affordability is everything."
The affordable and reusable container would need direct printing or labeling.
Category: Redesigning sachets (porous bags)
The Indonesian startup, like other companies, uses seaweed to produce biodegradable cups and single-use packaging. The product is manufactured to Hazard Analysis and Critical Control Points practices (HACCP), a quality program originally created by Pillsbury while producing foods for NASA program.
The country ranks second behind China for marine pollution. Since the product is edible, it can also be composted for use as garden fertilizer.
In addition to cups or other containers, the material can be produced as a thin film to be used as fast food wrappers or single-use coffee and tea.
The company is looking at the food and beverage industry, airlines (think cookie and peanut bags), and personal hygiene manufacturers or cleaning products as potential markets.
Delta, from the United Kingdom, is an evolution of the Ooho! product. Skipping Rock Labs researchers realized that the shelf life of biodegradable packaging posed a hurdle for mass-market adoption. The solution from Notpla, as the company is now known, developed equipment for restaurants and other consumer-facing food businesses to package single-use products, like condiments, in a biodegradable material.
As regulations and consumer demands change, restaurants can use the equipment to package single-serving condiments and or beverage packs. Restaurants receive bulk products that are packaging using the Notpla equipment.
Category: Reinventing coffee-to-go
CupClub seeks to gamify and incentivize the reuse of beverage containers like coffee cups.
Anyone over a certain age may recall, as a child, gathering up soda bottles to return to earn a nickel each. Now modern technology has been applied. The idea takes a page from city bike and scooter rentals.
RFID chips track the cups, lids, and shipping packaging. The system rewards users in the system, and then the reusable cups can be returned to participating stores.
The company sees opportunities with universities, festivals, and corporate offices. The service hearkens to the day of bottled milk delivery at the doorstep of every home.
The UK-based company manufactures cups using only half the CO2 of disposable PET or styrofoam or even ceramic mugs.
Companies looking to align their brand to match their sustainability mission could use the cups-as-a-service concept while creating added customer engagement.
Safia Qureshi, founder and CEO, says, "To think we can put so much energy, resources and time into products that are used just once is mankind's greatest arrogance."
The ancient art of origami rises to the challenge of solving the problem of billions of coffee cups thrown away each year worldwide. The problem is more about the plastic lid than the paper-based cups.
While plastic straws attract more media attention, plastic lids make up 8 times more ocean waste.
The product is an all-paper, all compostable coffee cup. The unique design has interlocking flaps that form the lid, eliminating the need for a plastic cover.
Because there are no plastic lids, fossil fuel consumption is eliminated from manufacturing and transportation.
The paper cups offer numerous possibilities for direct inkjet printing. While labels could be applied, that would likely defeat composting of the cups.
Innovative packaging, innovative inks
These innovations scratch the surface of what's to come for packaging materials. Already new inkjet inks are being developed to meet packaging challenges. For example, Kao developed LUNAJET, the first water-based pigmented ink suitable for printing on food packaging.
Explore Kao Collins's full line of inks. Contact us about create formulations for new packaging solutions.
FREQUENTLY ASKED QUESTIONS (FAQs)
What is a circular economy?
It is an alternative production and consumption system that replaces the make, use, and dispose linear economy. In practice, it leverages resources to achieve maximum value by recovering and reusing materials.
What are bioplasts?
It is short for bioplastics, which are plastic materials made from renewable biomass sources like hemp, straw, woodchips, vegetable derivatives, and even food waste.
What is upcycling?
It is a better recycling process that returns materials to their original reusable form without degrading the production value. Aluminum cans are an example of upcycling because it recovers virgin aluminum that can be used again for food packaging. Research today now focuses on creating virgin resins from plastics.
What are virgin materials?
These natural resources have not been previously used. Timber, petroleum-based plastic resins, and mineral ores are all virgin materials used to create consumer and industrial products. Research success is now beginning to reprocess plastics into virgin resins suitable for food packaging.

Download Our Guide to Inks for Improving Performance