Food packaging has never looked this good.
With LUNAJET environmentally friendly water-based ink, printing high-resolution images on shrink sleeves and flexible films is now a reality. No UV curing. No odors. No damage to the substrate. LUNAJET solves those problems with patented nanotechnology that allows smooth, even coverage on shrink sleeves and other flexible films.


Great water-based chemistry brings it all together.
LUNAJET is the first water-based, pigmented inkjet ink of its kind. Using a proprietary technique known as nanodispersion, pigment concentration is increased, letting the ink spread evenly over the film surface drop by drop. This process also reduces the amount of ink on the film surface, which allows for extremely fast drying and smooth, clean printing results.
What works for flexible film and shrink sleeves also works for sustainability.
In addition to being safe for food packaging, eco-friendly LUNAJET also produces extremely low amounts of volatile compound (VOC) emissions, which significantly lowers its impact on employees and the global environment.
---
Winner of the 2018 Japan Minister of Economy, Trade and Industry Award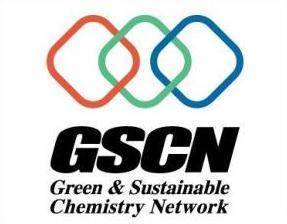 Learn More
With your help, we're innovating new inks for the future that expand the possibilities of inkjet printing. Whatever you need, we'll find a solution.