Dec 5, 2016
16 Innovative Bus Wrap Designs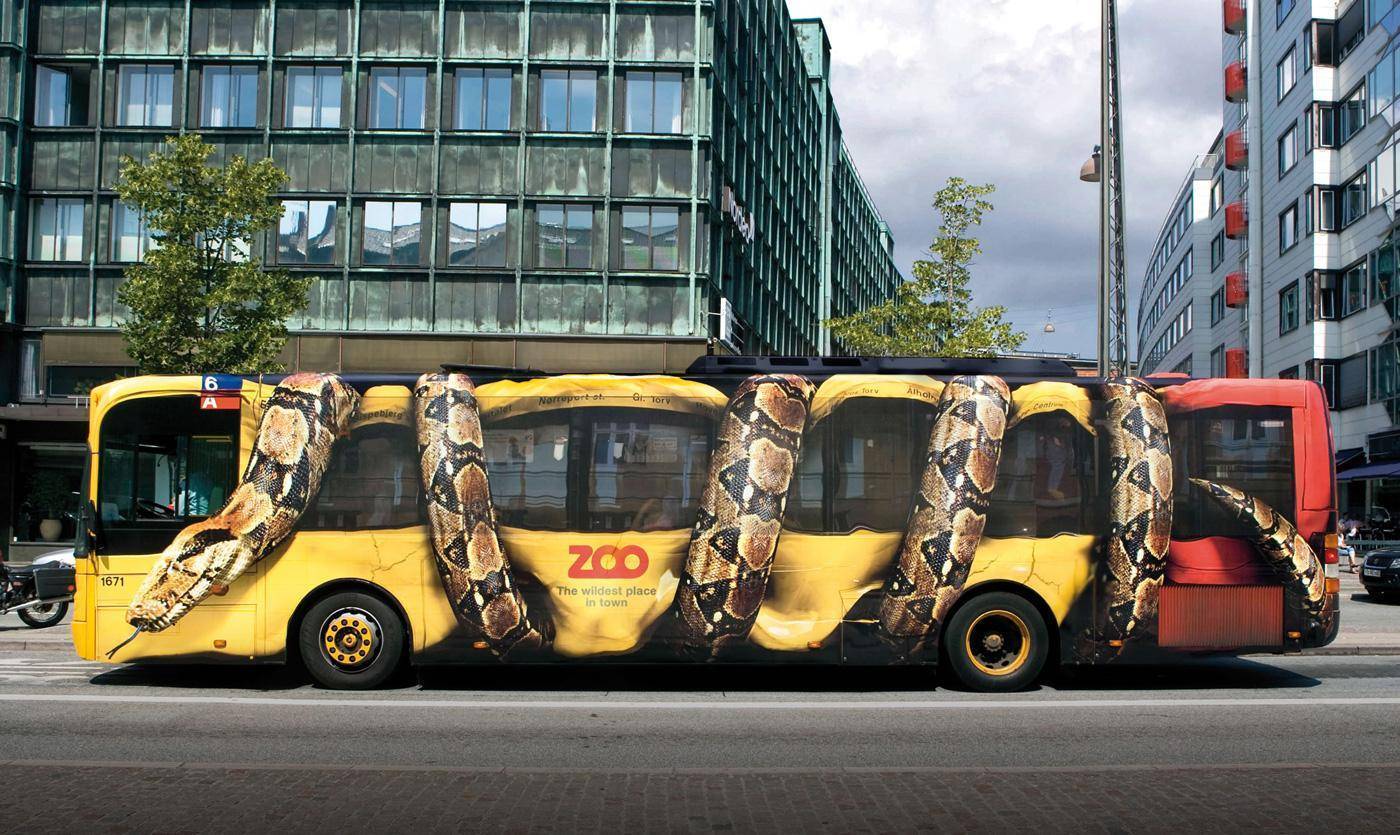 Creative bus wraps have always been a unique way to advertise to the general public and raise brand awareness. The popularity of bus wraps and other large promotional images has factored into wide-format graphics becoming one of the fastest-growing areas in the inkjet printing industry. However, not all wraps are created equal.
Solvent inkjet inks deliver the best results for producing vinyl wraps or signage. Now more vinyl wraps and signage are produced with eco-solvent inks with reduced volatile organic compounds. Kao Collins produces a wide range of solvent inks for TIJ systems like Funai and HP or PIJ technology like Dimatix, Ricoh, SII Printek,  and Xaar.
A smaller percentage of printers are using UV curable ink.
We've highlighted 16 of the most impressive designs from recent years that set themselves apart and left a lasting impression.
1. COA Youth & Family Centers
(Source: Cramer-Krasselt Agency)
This ad for the non-profit COA Youth & Family Centers was featured in Milwaukee to encourage parents to educate their children outside the classroom.
Read More: Inkjet printing drives vinyl wrap industry
2. Copenhagen Zoo
(Source: Copenhagen Zoo; Y&R Agency)
The Copenhagen Zoo ran this ad depicting a snake constricting a bus. The caption refers to the zoo as "the wildest place in town".
3. Amnesty International
(Source: Amnesty International; School of Visual Arts)
This wrap for Amnesty International promoted awareness of children that are forced to become soldiers instead of going to school.
4. X-Games
(Source: X-Games; Kit Walker Associates)
To commemorate the X-Games being held in Munich, these designs were featured on buses and made clever use of the wheels to depict an oversized skateboard.
Get On Board: Inkjet Printing On Jets
5. Children's Charity London
(Source: Advertising Agency:Saatchi & Saatchi, UK)
This UK ad was used for children's charity to promote their non-profit and shows a child's hand "picking up" the bus as if it were a toy.
6. Valley Metro
(Source: Valley Metro; R&R Partners)
In light of the holiday season, this non-denominational gingerbread themed wrap was created to promote Valley Metro rail stops as safe places for homeless youth.
7. Community First Credit Union
(Source: Community First Credit Union; I.D.E.A.S.)
This ad was used in Australia to promote Community First Credit Union by describing their loans are "surprisingly flexible".
8. Perth Zoo
(Source: Perth Zoo; The Brand Agency)
Another zoo that utilized a creative bus wrap, the Perth Zoo in Australia urged people to "come to the zoo before the zoo comes to you" with this unique design.
9. Wellington On A Plate Culinary Festival
(Source: Visa, Wellington On A Plate Culinary Festival; TBWA)
This ad in New Zealand was used for a contest at Wellington On a Plate that centered on customers using their Visa cards.
10. Visa
(Source: Visa; TBWA)
Visa used this wrap in the United States to encourage the public to explore the world and watch the 2010 Winter Olympics in Vancouver.
11. Tabasco
(Source: Tabasco; Duval Guillaume Agency)
Tabasco ran this ad in Belgium to promote just how hot the sauce is. The design of the bus mimics that of a fire truck to clearly get the message across.
12. nzdating.com
(Source: nzdating.com)
Online dating site nzdating.com got creative by having two buses "matching" each other show that people can find their perfect match on their website.
13. Dr. Best
(Source: Dr. Best)
This European ad for toothbrushes by Dr. Best took advantage of the length of the bus by showing how flexible their new toothbrush is.
14. Axe Body Spray
(Source: Axe; Lowe Advertising)
This wrap was used to promote Axe Body Spray by making it look like there was a party on the bus, including one person spraying their product.
15. National Geographic
(Source: National Geographic)
National Geographic used this ad in 2005 that featured a great white shark that opened and closed its mouth whenever someone boarded.
16.The Economist
(Source: The Economist)
Not all unique wrap designs appear on the sides of the bus. This ad promotes the Economist's news magazine using their iconic font and colors.