Oct 18, 2021
6 great examples of printing on leather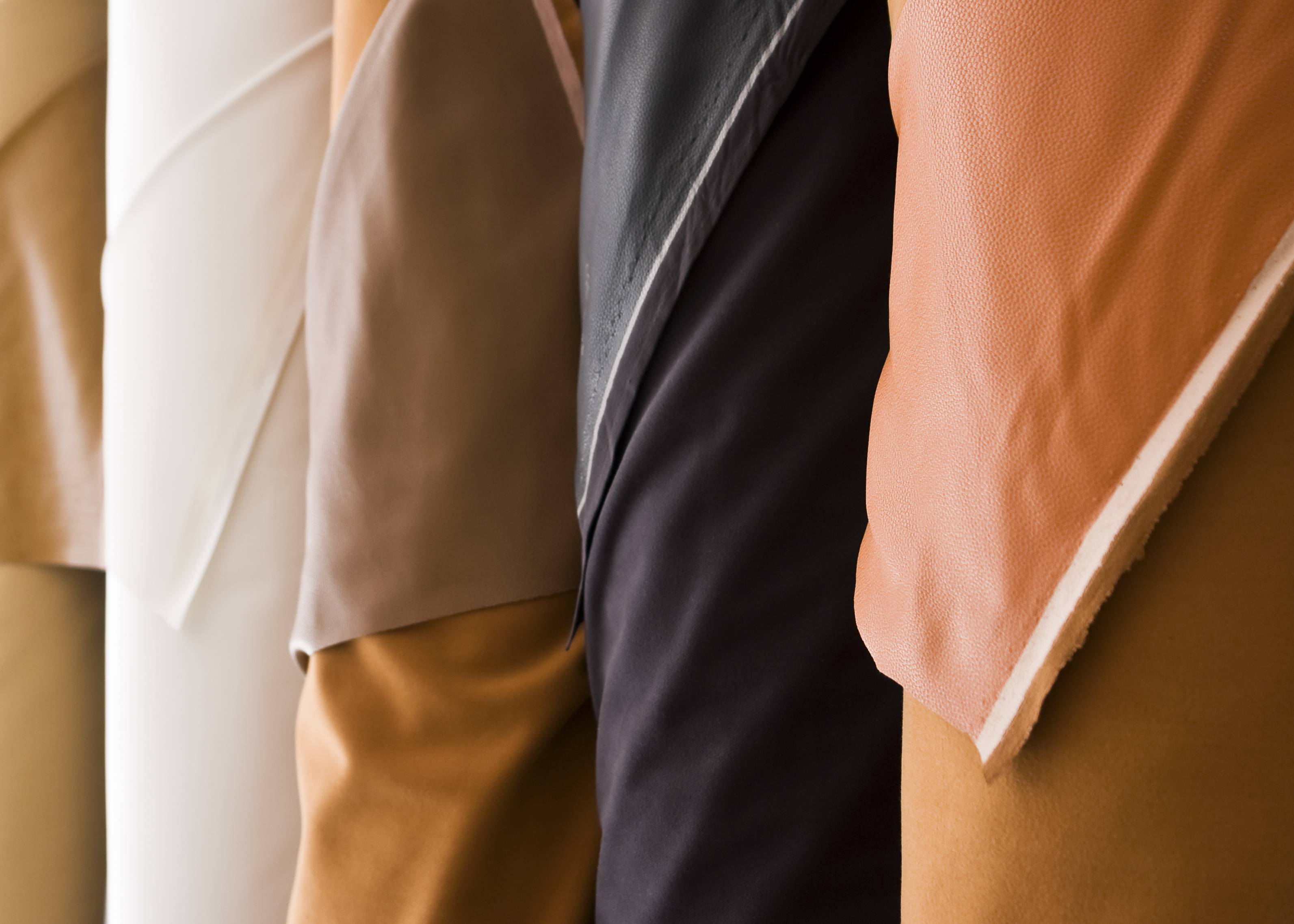 Kao Collins Fade Resistant Inkjet Inks
Download
Forget the dull brown, black, tan, or white leather shoes, purses, coats, and furniture. Digital printing leather goods, especially using UV inks, offers infinite possibilities for designers today.
Just as digital printing is transforming the high-end wallpaper and garment industries, it is also transforming products made with leather.
The renowned international leader of custom leather products, Bill Amberg of the Bill Amberg Studio of London, set out three years ago to explore and produce digitally printed leather.
To showcase that research and results, he invited acclaimed designers – Natasha Baradaran, Alexandra Champalimaud, Tom Dixon, Faye Toogood, and Timorous Beasties to create stunning work that the studio printed on fine leather for initial display at the 2018 London Design Festival.
Digital printing offers unique products that no other system can unless created entirely by hand. The wallcovering industry, like
Calico Wallpaper
, uses digital printing for unique products.
Industrial inkjet inks leading the charge of leather printing include LED Ink, UV ink, water-based nanodispersion ink, polymer latex ink, and dye sublimation. The ink must become part of the material and texture for the best results. Flatbed printing systems are the go-to choice because they handle large leather pieces.
Today leather apparel tops the products using digital direct to garment printing, but as international interior design firms apply the technology, unique furniture will appear.
Here's a look at some interesting printed leather products.
Moda Operandi | Etro Floral Printed Leather Jacket
Source: Moda Operandi
Get your motor running to head out on the highway with the unique flower design that contrasts the rugged styling of the black leather jacket from Moda Operandi. Today, the direct-to-garment printing market is valued at over $2.5 billion. Most of that is direct to textile, but digital printing of leather apparel continues expanding as consumers seek unique or personalized products.
Morgan Furniture | Havana Collection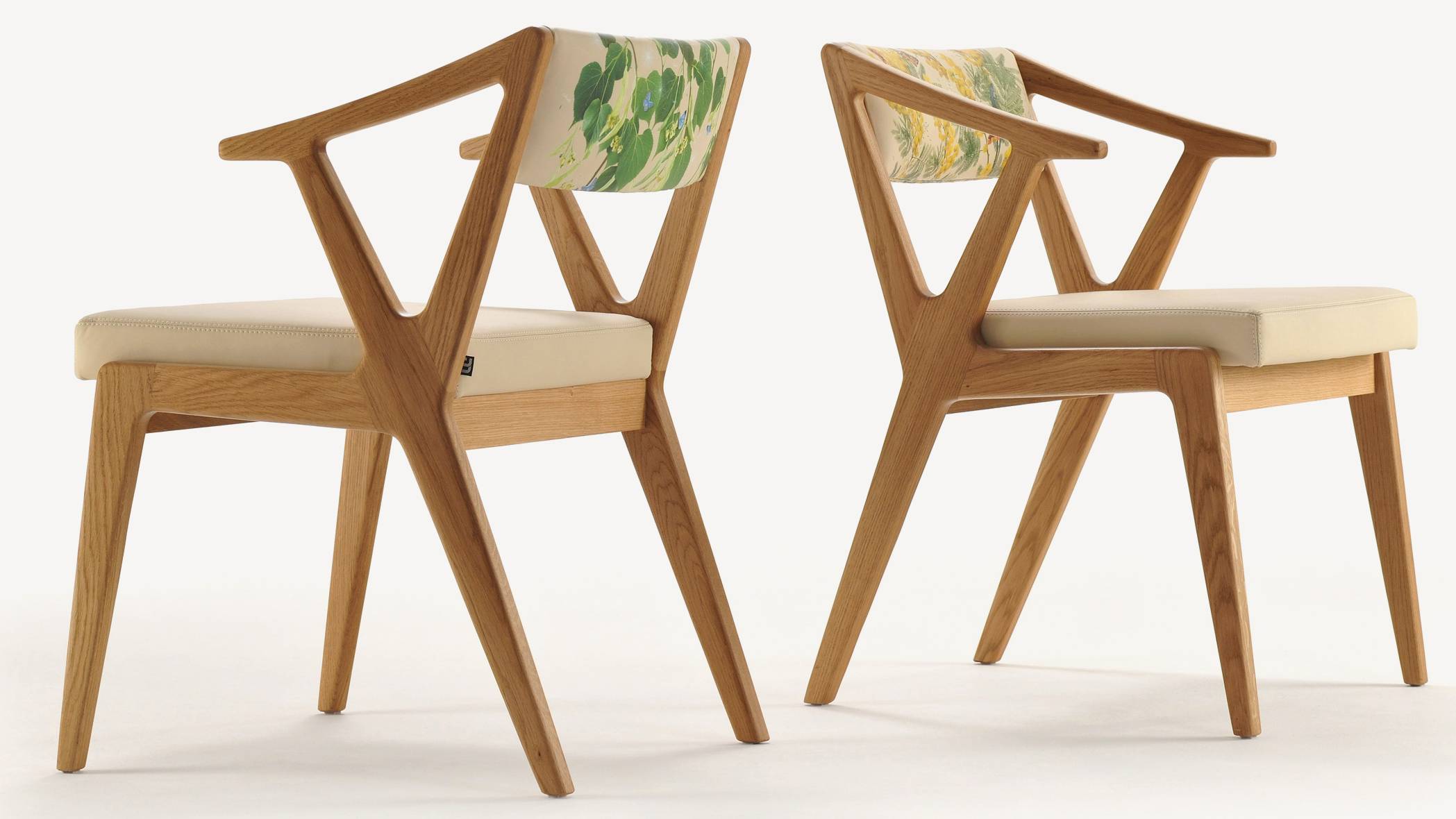 Source: Morgan Furniture
The work of three great artisans combined to produce the classic chair for the Havana Collection from Morgan Furniture. Andrew Muirhead & Son, a premier UK-based leather manufacturer, began using digital printing in their production. Collaboration then began with surface designer Michael Angove to create floral patterns for the printing of the fine leather.
The idea was taken to Morgan Furniture to consider using designs. The designer created unique designs so uniquely fit the chair panels and the color of the leather.
READ | Kaijie Chen stretches the limits of printing and design
Yotta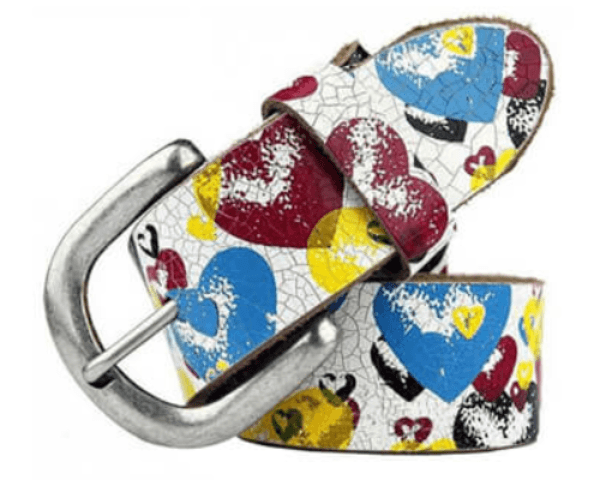 Source: Yotta
Yotta manufactures industrial inkjet printers suitable for printing leather products from belts to bags and sofas to phone cases. Their PIJ flatbed for UV printing uses the Ricoh GEN5 technology. Their site features samples of a variety of leather products.
The Roland VersaUV flatbed PIJ technology is another option for leather printing with UV ink. HP offers leather printing on the HP Latex R printer series using latex inks.
Cangma | Men's Casual British Flag Sneaker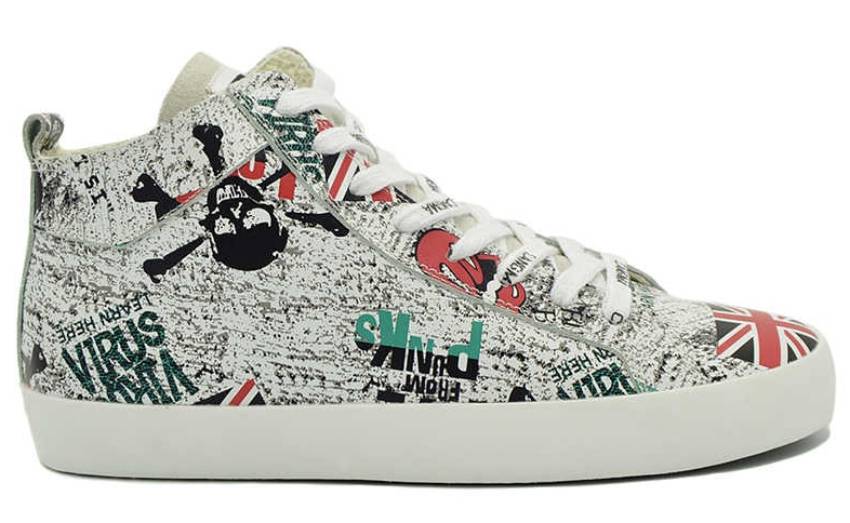 Source: Cangma Store – Ali Express
The brand, founded in 1985, embraces a retro spirit. The company's products, with inspiration from the 1940s to '80s, maintain an urban street vibe.
Versace | Barocco Femme Print Icon Handbag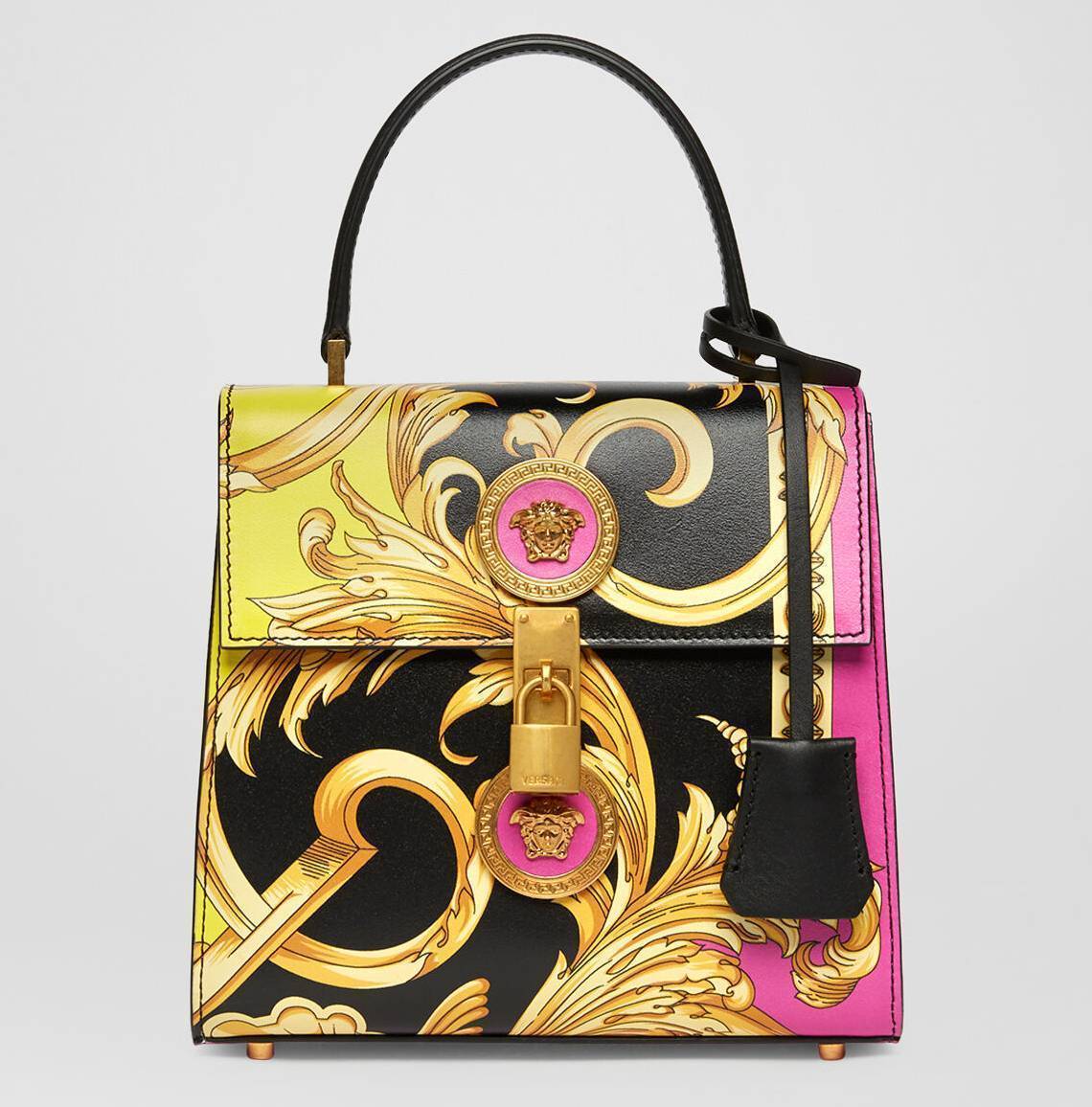 Source: Versace
Versace is among fashion design houses delivering bold designs on leather that offer alternatives to the established classic styles.
Valentino | Garavani Undercover Ankle Boot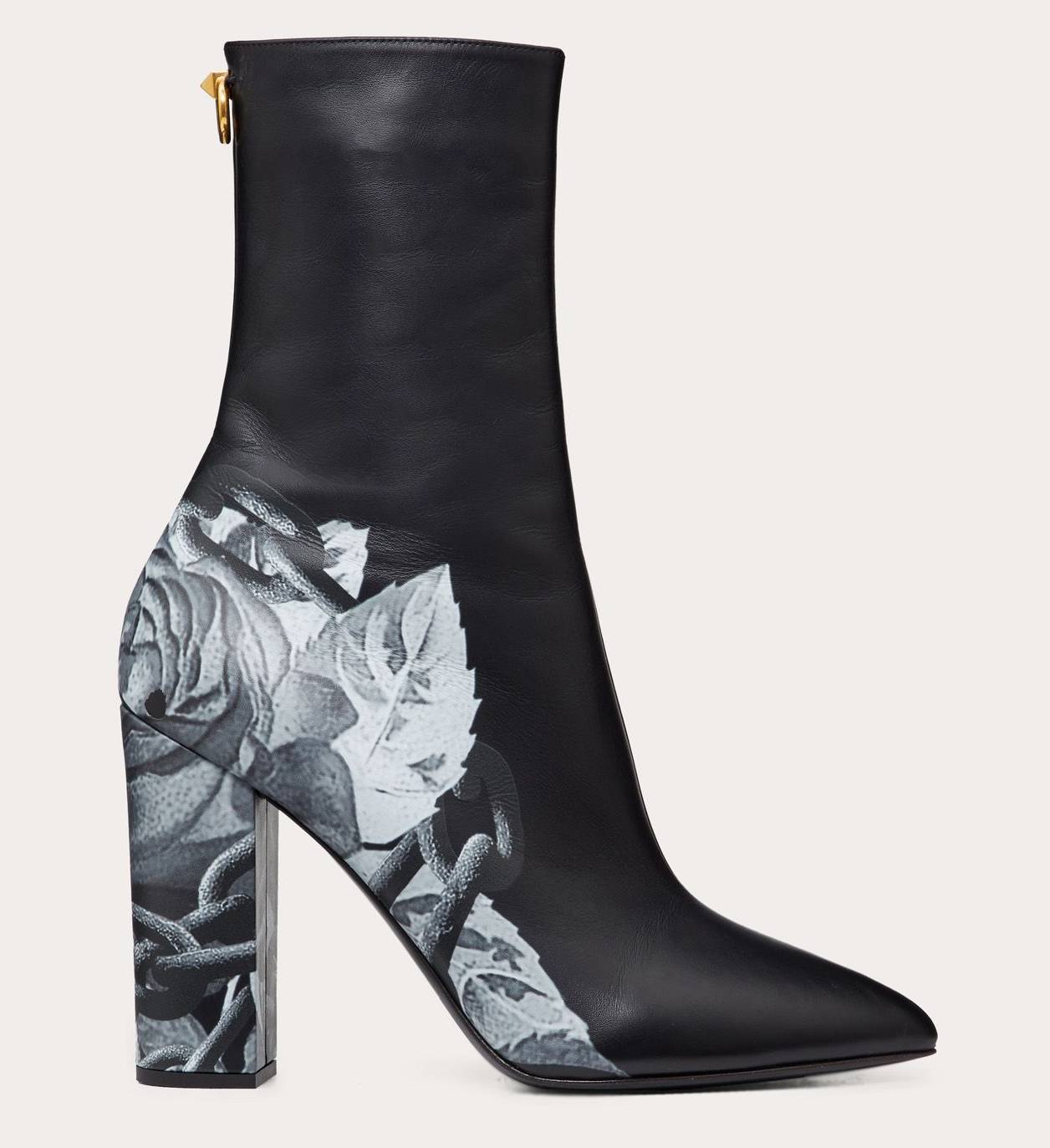 Source: Valentino
This is one of the latest offerings from Italian Valentino that features a printed leather upper and leather-covered heel that matches. Going back to 2015, the company featured colorful digitally printed shoes in their MIME Collection.
As industrial inkjet printing erodes traditional methods like offset, flexo, and gravure, more and more innovative uses for digital printing arise. As each new use for digital printing arrives, inkjet inks evolve for use on other substrates.
Kao Collins creates inks for customers wanting breakthrough products that solve problems. Explore the selection of inks for various technologies in an interactive ink portfolio.
---
READ MORE
---
Frequently Asked Questions (FAQs)
What inks are best for printing leather?
LED-curable inks, UV-curable inks, water-based nanodispersion inks, and latex inks deliver exceptional results on leather. Dye-sublimation (dye-sub) is also used for leather printing.
What is UV curable ink?
It is an ink solution that uses a photoinitiator catalyst that, when exposed to ultraviolet light, causes oligomers and monomers to begin to polymerize and cure. UV inks don't require heat or air for curing (drying) like water-based inks.
How to print on leather shoes?
Leather shoes can be printed with inkjet systems using various inks, including UV-curable ink, LED-Curable ink, disperse-dye ink (dye-sublimation), latex ink, and some water-based pigment inks.
Benefits and Applications of LED-Curable Inkjet Inks
Download LED-curable inkjet ink presentation

Download Our Guides to Inks for Improving Performance