Feb 5, 2021
How Inkjet Printing Helps Brands Connect through Food and Beverage Packaging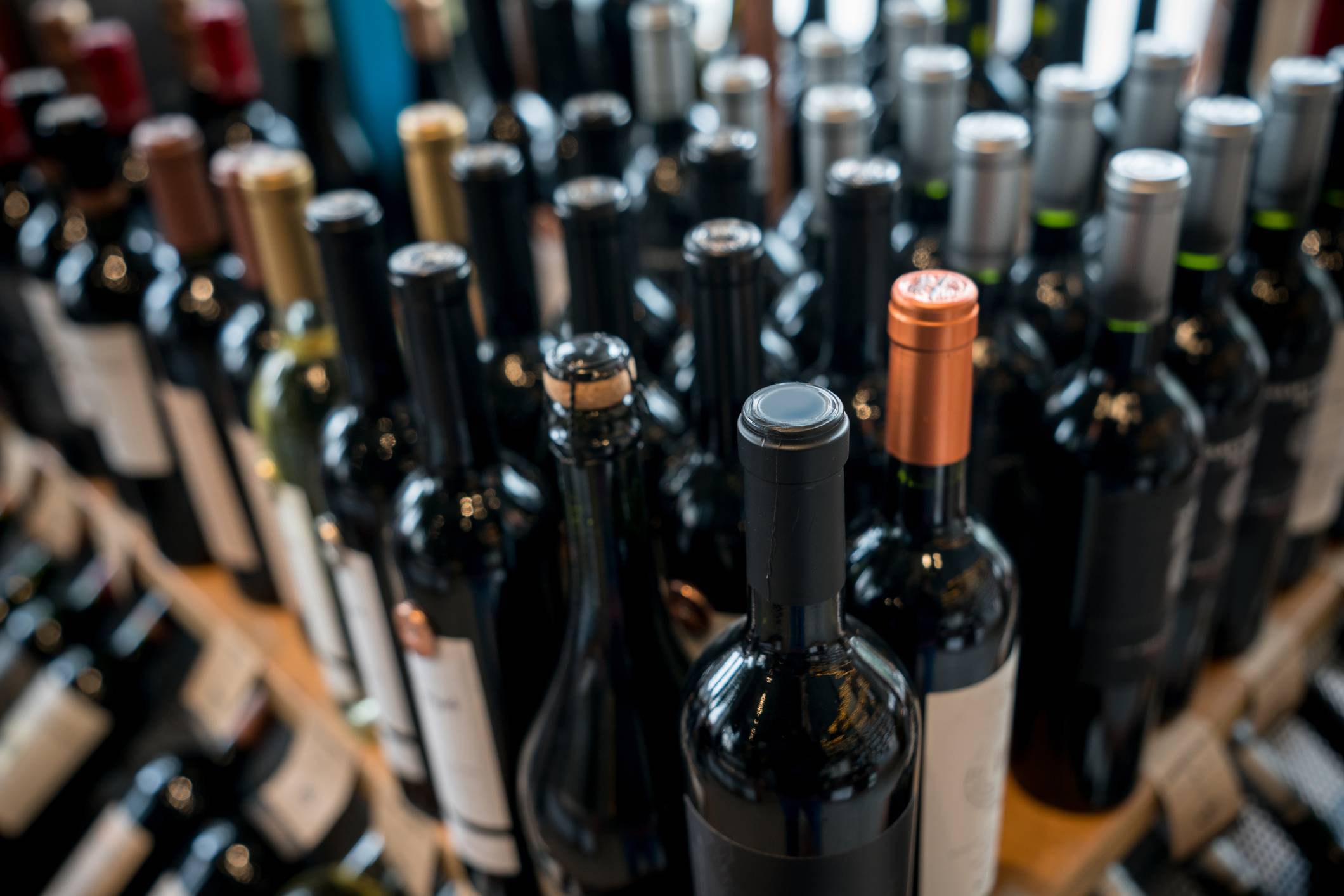 Kao Collins Inkjet Inks Reduce Risk of Ink Migration
Download
Brand managers and packaging designers face stiff competition in the effort to attract food and beverage consumers. Whether it is packaging for variations of a product—think Reese's Sticks, Reese's Cups, and now Reese's With Pretzels—or standing out in a crowded beer cave with hundreds of options, the challenge of
capturing a buyer's gaze
is more daunting than ever.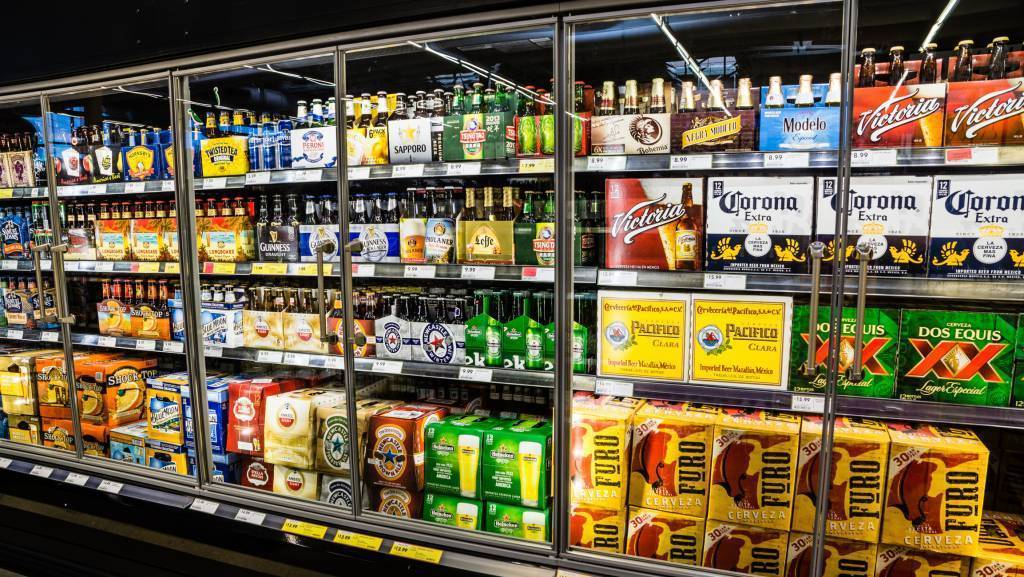 Inkjet Inks for Food and Beverage Packaging
It's a challenge for both big brands and niche brands alike. Today, the big brands segment their products by quantities, sizes, recipe variations, and regional or special releases.
This segmentation of printed packaging requires shorter production runs, making traditional printing a less cost-effective option for printing package designs with variable data because secondary digital printing is necessary.
Packaging companies now rely on industrial inkjet printing to meet the shorter production runs and rapid marketing-based iterations their customers increasingly need.
Advantages of Inkjet for Printing Packaging
For brands large and small, digital printing offers numerous advantages when using inkjet printers to produce eye-catching packaging.
Cost-effective compared to analog printing
Offers easier customization and rapid changes
Prints directly on flat or dimensional products, without the need for labels
Quickly produces prototypes of packaging designs
Compatible with many packaging materials and substrates
New Opportunities for Secondary Packaging
Food and beverage packaging is not limited to the end product the consumer purchases. Frequently, products are displayed in shelf-ready packaging (SRP), the cartons with tear-away sections of the outside box. These are the boxes you might use when you're checking out of a "wholesale" store like Costco or Sams.
More grocery stores rely on this packaging because it reduces stocking and reorganizing products on the shelves.
When is a Box not Just a Box?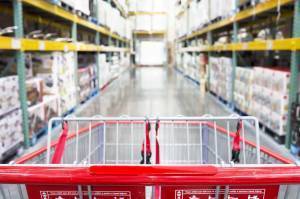 Many brands are waking up to the fact that dull, brown cardboard boxes need to work harder to attract attention. The shelf-ready packaging often has large swaths of printing real estate to supplement primary packaging – and not just on the front. There are at least three sides to use for compelling messaging to attract customers' attention.
While flexo accounts for much of the printing of shelf-ready packaging, inkjet printing is increasingly used in hybrid configurations to add customization to the mass-produced boxes.
Inkjet Ink Options for Printing on Shelf-ready Packaging
The cardboard used for secondary packaging of food and beverages is typically coated to make it glossy or semi-glossy, making them more appealing than unfinished cardboard.
Inkjet Ink Options for Printing Shelf Boxes
Water-based dye and pigment inks can be used if the cardboard is pretreated with a primer. The water-based ink binds with the prime. This has been a common approach.
UV-curable and LED-curable inks use curing lights and print without the need for a pre-coating.
Nano water-based pigment inks avoid the need for either primer or curing lamps. These specially formulated inks print on non-porous surfaces and flexible films.
Ink manufacturers, such as Kao Collins, offer these inks in formulations and new cartridges for four-color and six-or-more-color printers. Custom color-matching offers another opportunity to match the branding with a single ink.
New Opportunities for Primary Food Packaging
Digital printing no longer takes a backseat to analog printing when it comes to food and beverage packaging. The increasing consumer demand for convenience and the need to offer more packaging options are driving the rising demand for inkjet. Food and beverage packaging breaks down into three types: rigid, semi-rigid, and flexible.
Winning Customers with Stunning Rigid Packaging

Metal cans and glass bottles account for the largest segment of packaging substrates. For maintaining food safety, they are generally considered absolute barriers. Ink migration does not pose a risk, although third-party lab testing should ensure product safety and compliance with regulations.
Most cans and bottles rely on traditional labels, just as they have for years. Now, market and technology shifts have made inkjet printing a more viable and attractive option for rigid packaging, including cans and bottles. Two specific alternatives are growing in usage and popularity with printers:
Companies skip labels, printing direct-to-shape on either a can or bottle. It is more environmentally friendly and can be done in shorter runs, which is great for niche companies. Also, Inkjet printing offers infinite customization.
Shrink-sleeve films are lightweight and offer package designers a 360-degree surface as their palette. They also provide added security because the top of a bottle can be enclosed in the shrink wrapping.
Inkjet Inks that Print On Rigid Packaging
Suitable ink choices depend on the packaging substrate and expected results, as well as the specific printing technology used. Ink manufacturers like Kao Collins work with customers to test inks on intended packaging materials. Here are some of the options:
EB-Curable and LED-Curable inkjet inks work well on shrink sleeves because neither the electron beam curing system nor LED lamps produce heat that could warp the plastic during curing.
Sometimes overlooked are eco-friendly water-based inks, specially engineered with nanotechnology for printing on non-porous materials. There are several water-based inks on the market. One of the best and earliest inks is patented LUNAJET.
There are more options for direct-to-shape printing of bottles:
UV-curable inks can be used because the mercury arc lamps' heat won't damage cans and bottles.
Thermal inkjet solvent-based inks can be used on non-porous substrates.
For traditional labels, water-based dye, water-based pigment, and almost any other ink could be used, based on the facestock. Some of the most compelling examples of eye-catching labels can be seen on the shelves of wine shops. Vintners go all out with their brand names and label designs using the full range of facestock for their labels.
What Inks Works Best on Semi-rigid packaging?
Ink migration poses a greater risk with corrugated cardboard, rigid paper, and some plastic substrates, which comprise the semi-rigid segment of food and beverage packaging.
Uncoated paperboard can be printed with water-based dye and water-based pigment inks.
Dye inks offer a wider color gamut at the expense of lightfastness.
Standard water-based pigment inks offer durability but sacrifice the vibrant colors.
These limitations are not a significant concern for Fast Moving Consumer Goods (FMCG).
For coated paperboard, the energy-curable inks and nanodispersion water-based pigment inks are good options to test first.
What Inks Work Best on Flexible Packaging and Thin Films?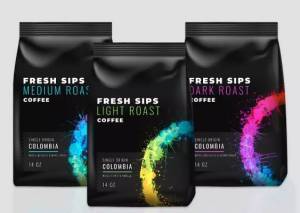 Consumers love the convenience of flexible packaging, especially with zip resealing. Its lightweight reduces the environmental impact of transportation, and Fewer resources are required to manufacture the packaging, which contributes to more sustainable printing and production.
These benefits help fuel the steady growth of flexible films in food packaging, a market projected to reach $456.6 billion by 2027, representing a 5.2% compound annual growth rate, based on a report from Grand View Research. Thin, transparent films allow customers to see the product they are considering. These transparent plastic "windows" in the packaging are sometimes combined with conventional paper or synthetic paper.
Challenges Printing Flexible Packaging and Thin Films
Ink migration is a more significant concern with these packaging materials. Like any food packaging, inks need to be evaluated through third-party lab testing to meet regulatory requirements.
Heat curing and drying can compromise the packaging's stability and safety.
A nanodispersion water-based ink offers produce vibrant colors. It also maintains flexibility without cracking or peeling, an essential characteristic for printing onto flexible packaging. Similarly, electron-beam curable systems don't produce heat during the fast energy-curing process.
While testing is necessary, these inks are typically manufactured for use in food and beverage packaging.
A third option for printing flexible packaging and thin films is a low-migration UV/LED curable ink. Unlike mercury arc lamps, LED lamps produce little heat, making them far less likely to damage packaging.
Inkjet Inks for Every Type of Food and Beverage Packaging
Inkjet inks and printhead technologies will continue to advance and improve. More substrates can be printed, and with an increase in bioplastics and other eco-friendly packaging, ink manufacturers are already working on new formulations.
Original equipment manufacturers (OEMs) produce specialty printing equipment using the leading thermal, Piezo, and continuous inkjet technologies.
Taken as a whole, the industry is well-positioned to meet the increasing consumer and regulatory demands for food and beverage packaging.
Contact Kao Collins to learn about the inkjet inks available for producing stunning food and beverage packaging. Our technicians can test inks on the packaging materials you are using and create custom inkjet ink formulations to meet your production needs.
Download Our Guides to Inks for Improving Performance