Sep 27, 2023
How Kao Collins Supports Sustainable Industrial Inkjet Printing in the EU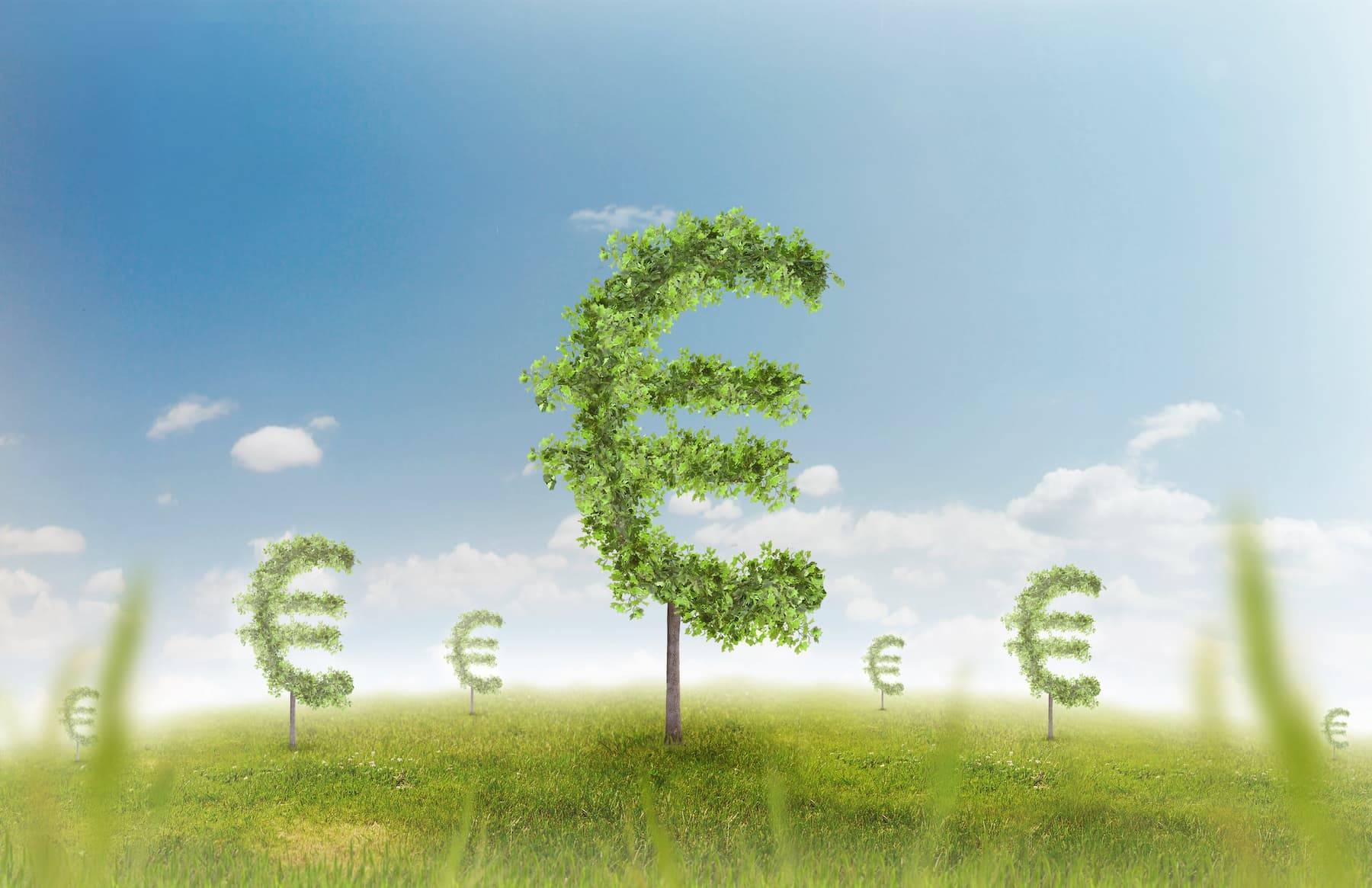 Most companies don't often consider inks a top concern when strategizing on achieving sustainability goals that deliver on the promise of a circular economy. In reality, inks help brands achieve their sustainability goals and regulatory compliance. This is why Kao Collins aspires to hit aggressive sustainability benchmarks and create more reliable supply chains throughout Europe.
Sustainability in the Print Ink Industry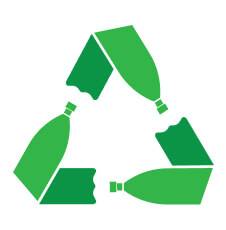 Sustainable development  "meets the needs of the present without compromising the ability of future generations to meet their own needs, " according to The International Institute of Sustainable Development. 
Sustainable development ensures businesses have what is needed today and meet the needs of the next generations.
Businesses are on notice. Governments and international bodies have established aggressive packaging, label, and sleeve sustainability targets. A notable example is the  European Strategy for Plastics in a Circular Economy from the European Commission in 2018.
Ambitious targets for the EU plastics industry
All plastics must be recyclable by 2030.
50% of plastics must be recyclable by 2025.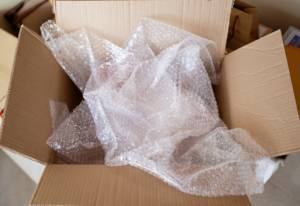 Another initiative, the EU's Green Deal, launched in December 2019, aims to transition the European economy to a sustainable economic model, with the ultimate goal of attaining climate neutrality by 2050. The Green Deal supports the transformation of the European Union into a fair and prosperous society through a modern and sustainable economy.
The deal advocates for eco-friendly inks such as water-based, soy/vegetable, UV, and algae-based inks as sustainable alternatives. Also, the commission addresses packaging waste.
3 EU measures targeting packaging waste
Reducing (over)packaging and packaging waste, including setting targets and other waste prevention measures.
Driving packaging design for re-use and recyclability of packaging, including considering restrictions on using some packaging materials for specific applications, mainly where alternative reusable products or systems are possible or consumer goods can be handled safely without packaging.
Consider reducing the complexity of packaging materials, including the number of materials and polymers used.
The pressure on brands to comply with such environmental regulations is high. In the ink industry, sustainability goes beyond inks. It touches on almost every aspect of the printing business – from the resource supply chains to manufacturing to people and profitability. In essence, no company can claim to be profitable if it is not sustainable.
Making A Difference As Regulations Get Tougher
"Do you have any eco-friendly ink?" That's the question we hear frequently.
"The interest in eco-friendly inks and sustainable solutions spans every arm of the printing industry, and it is increasing, said Stephen Buchanan, Inkjet Business Manager at Kao Collins, based in Cincinnati, Ohio, in the United States.
Kao Collins knows what it takes to enhance packaging sustainability by optimizing inks
"We understand the need for helping brands achieve eco-friendly objectives and regulatory compliance," Buchanan said.
He noted that by 2030, Kao's goal is to help 1 billion people live better lives and ensure all its products are environmentally friendly based on scientific standards.
In the quest to produce sustainable products that conform to various sustainability guidelines, Kao devotes significant resources to research and development to develop sustainable products.
Ensuring Sustainability for Food Packaging
Strict regulations govern the use of mineral oil-saturated hydrocarbons (MOSH) and mineral oil aromatic hydrocarbons (MOAH) in food packaging.
For instance, the Federal Environment Agency in Germany recommended that MOAH be phased out by 2025. Similarly, the French Agency for Food, Environmental, and Occupational Health & Safety calls for a ban on MOAH in food packaging.
Previous scientific research points to a connection between mineral oil aromatic hydrocarbons and cancer. Brands should eliminate these chemicals from their packaging programs as part of the larger sustainability landscape.
"We understand the need for helping brands achieve eco-friendly objectives and regulatory compliance."

— Stephen Buchanan, Inkjet Business Manager at Kao Collins
Some regulations govern the use of Perfluoroalkyl and Polyfluoroalkyl Substances (PFAS) in packaging. In its 2020 Chemical Strategy for Sustainability, the European government committed to wiping out all non-essential uses of Perfluoroalkyl and Polyfluoroalkyl Substances.
In 2021, the British, Welsh, and Scottish governments tasked the Health and Safety Executive (HSE) and EA to investigate the risk of PFAS  and identify the best strategies to manage the risks.
The United States Senate Committee on Health Education, Labor, and Pensions (HELP) beginning  1 January 2024.
Inkjet Inks for Sustainable Food Packaging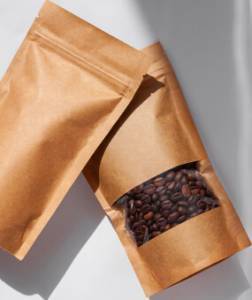 Inks are usually considered part of food packaging. It is among the factors when evaluating chemical migration.
Kao Collins formulates numerous inks that support sustainability requirements and goals.
Water-based Inks – Water-based inks offer a sustainable alternative to solvent inks. These formulations print offer high performance. Kao Collins LUNAJET Water-based pigmented inkjet ink prints on non-porous substrates while reducing volatile organic compounds (VOCs) emitted during printing. The patented ink relies on nano-dispersion technology.
Discuss Sustainable Inks with Kao Collins
Select
SIGMA Solvent inks
 – Kao Collins offers Swiss-compliant SIGMA solvent ink for HP Specialty Printing System (SPS) 45si thermal inkjet technology. Patented SIGMA achieves fast drying without external heat sources, offering energy savings. The industry-leading 12-hour decap time offers greater production efficiency.
MOF – Mineral Oil-Free Inks – The mineral oil-free industrial inkjet inks don't contain petroleum-based solvents as carrier fluids. The inks replace the MOAH inks used for secondary cardboard materials for food packaging. Bio-based mineral-oil-free (MOF) inkjet inks for piezo printing technology offer an eco-friendly alternative for the marking and coding of porous paper and cardboard.
These eco-conscious inks meet compliance requirements for increasingly stringent environmental legislation and worldwide regulations.
Inks for Sustainable Textile Production
Governments and global authorities have drafted various laws and regulations to drive sustainability in the textile industry. The European Commission adopted the  EU Strategy for Sustainable and Circular Textiles in March 2022 alongside a series of legislative proposals. The measures would target the entire life cycle of textile products.
Highlights of the EU Strategy for Sustainable and Circular Textiles
A minimum of recycled fibers in fabric compositions, making them more resistant and easy to recycle and repair
Strict controls on greenwashing to safeguard users from their effects
Greater textile information and a digital product passport
Sustainable Inks for Digital Printing for Textiles
In the dawn of stricter regulations requiring textile brands to establish robust sustainability strategies, Kao offers various inks that help textile brands achieve these goals.
Eco-friendly Pigment Ink – Water-based pigment inks are among the textile printing industry's most environmentally friendly and sustainable ink options in the textile printing industry. Due to its low use of water and energy paired with non-toxic chemicals and biodegradable make-up, pigment ink supports the efforts to achieve greater environmental responsibility.
LED-Curable Inks – LED inks offer energy-efficient and environmentally friendly results compared to traditional UV inks cured using mercury arc lamps. These inks reduce VOCs, lower a printer's carbon footprint, and create a low environmental impact while saving money.
Other Regulations That Impact Inks and Printing
More and more requirements for sustainability in the printing industry continue to crop up.
Recent regulations
Minamata Convention on Mercury – The Minamata Convention on Mercury is a multilateral environmental agreement explicitly addressing various human activities contributing to the widespread pollution from Mercury. This agreement helps protect human health and the environment from the adverse effects of Mercury. The agreement also provides a positive challenge to those using Mercury lamps in printing systems.
Eco-friendly Alternatives to UV-Curable Inks Read More
The Paris Agreement – The legally binding Paris Agreement, an international treaty on climate change, features three objectives.
Reduce emissions.
Build resilience and decrease vulnerability to the adverse effects of climate change.
Uphold and promote regional and international cooperation.
Environmental Stewardship – It advocates for the responsible use and protection of the natural environment through conservation and sustainable practices to enhance ecosystem resilience and human well-being.
New Hazardous Materials Protocols – Organizations learn more about effectively managing, preventing, and controlling hazardous materials to protect workers from hazards, help avoid injuries, illnesses, and incidents, and minimize or eliminate safety and health risks. And provide workers with safe and healthful working conditions.
Why the Need for Sustainability
Brands and print service providers must respond to government regulations. They must. Other factors drive the need for sustainability.
Consumer and investor demands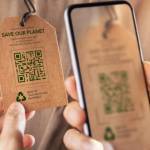 A good reason brands need a robust, sustainable program is that consumers demand it. Consumers increasingly gravitate to brands that conform to environmental practices that address global warming, air pollution, and many other dangers of climatic change. Consumers want to be part of the solution and consider a product's consequences.
Climate Change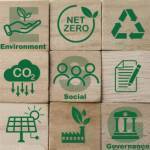 Sustainable development practices help brands grow in ways that adapt to the challenges posed by climatic changes.
These practices help to protect natural resources for future generations.
Consumer Safety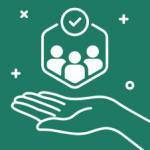 Appropriate sustainability policies ensure that products for consumer use are safe and free from risks that might threaten health and safety.

Water conservation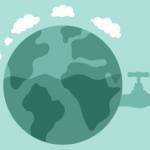 Sustainability practices encourage water purification technologies, products, and services that reduce water consumption. These practices further prevent the contamination of water.

Looking to a More Sustainable Future
European businesses must anticipate and expect more sustainability regulations impacting the print ink industry. Ink formulations that worked yesterday may not work tomorrow. New packaging materials that support circular economy goals may require unique ink formations. At Kao Collins, we focus on what's coming next with our investment in R&D and our commitment to sustainability.
Contact our experts to discuss collaborating to achieve your sustainability goals and meet regulatory compliance.