Better Decap Time & Superior Shelf Life
---
The new Kao Collins Sigma inkjet solvent ink delivers high-performance results for thermal inkjet systems (TIJ). Sigma offers significantly better decap time and superior shelf life for individual cartridges, saving time and money.


Engineered for Results
---
Our Sigma solvent-based TIJ ink solves old problems. The Kao Collins team engineered Sigma to deliver the results you need on a wide variety of substrates.
Decap: Excellent decap time of over 4 hours
Shelf Life: 12 months
Curing: Instant and without heat
Deeper Black: Improved dye delivers richer black and crisp results
Durability: Light-fast, heat and water-resistant
Cartridges: Dependable new premium factory HP Cartridges
More Substrates: Nylon, PVC, UV laminated papers, OPP, PET, metal, and many other non-porous substrates.
The Solution for Difficult Substrates
---
This ink performs exceedingly well on substrates that, until now, have been difficult to print on. Sigma ink delivers durable results, making printing permanent, rather than temporary.
The new Sigma solvent ink is formulated for industrial inkjet HP 45si technology and is packaged in new HP cartridges.

Interested in our new Sigma solvent-based inkjet ink?
No minimum order quantity (MOQ) and quick turnaround time. Reach out to our expert team and we'll be happy to help you.
Contact Us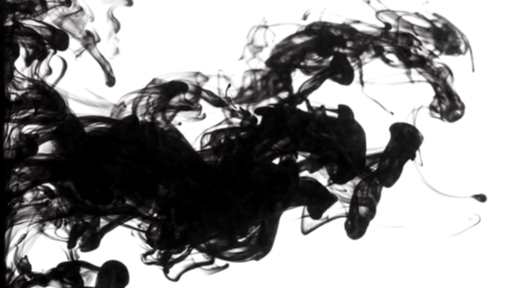 FAQs
Shelf life
Q. What is the shelf life of Sigma ink?
A. The shelf-life stability of Individual ink cartridges lasts 12 months, at least double that of other manufacturers. As testing continues, we expect the shelf life to last up to 24 months.
Decap
Q. What is the decap time of Sigma ink?
A. Sigma ink gives you 4 times the decap time compared to other solvent inks on the market.
Colorant
Q. What is the colorant of Sigma ink?
A. The ink is a dye solution engineered to deliver richer blacks than other inks on the market.
Curing
Q. Does Sigma use heat for curing
A. No. The ink dries fast without external curing sources to produce a durable, resistant.
Ordering
Q. What is the minimum order quantity for Sigma ink?
A. Unlike other ink manufacturers, Kao Collins does not require a minimum order quantity (MOQ) for Sigma ink.
Sigma Solvent Specs
---
SIGMA TSK318203 - HP 45si Technology

View Sigma Ink PDF
Fast Dry
Excellent Decap
SIGMA is a solvent-based ink formulated to dry quickly on difficult media such as plastic films (PE, PET, PP), PVC, UV coats, and some metals, with extended open times (decap). Contact Kao Collins for SDS for this product

Ink features

Recommended printer settings

Fluid base: Solvent
Colorant: Dye
Flash point: < 16°C
Shipping info: UN1210 Class 3 Flammable

Pen driver voltage: 8.4 V
Fire pulse length: 1.8μs
Pulse warming: off

Cartridge maintenance & handling

Cartridge storage

Use a dry lint-free cloth to clean the print head
With nozzles facing down, wipe slowly and lightly across tip of the long edge
Forcing the wipe (too much pressure) may scratch the print head
Use of a cloth with lint may clog the nozzles

Storage conditions: 10°–30°C
Operating conditions: 10°–40°C
<1 day down: leave cartridges in the machine and wipe/purge before use
>1 day down: remove cartridges from machine and place cartridge clip over the head, wipe and purge before use

Printhead performance

Decap time: >4 hours
Shelf-life (single-CT): 12 months