Dec 10, 2021
Inkjet Printing Supports Thriving Private Label Food Industry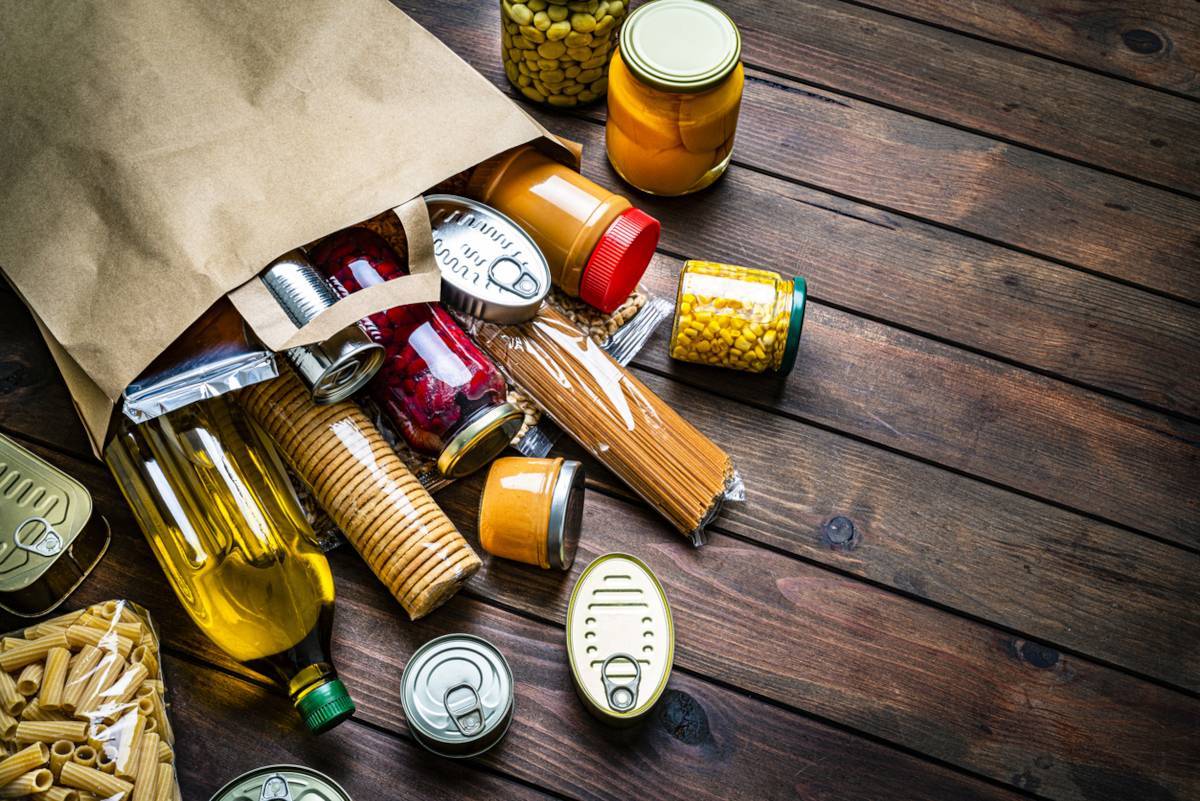 Rising inflation is eating up the budgets of households. Now putting dinner on the table is more expensive, with grocery costs increasing 5.4% on average in the past year, making it one of the most significant increases in the past two decades.
Consumer habits are changing too. Instead of the big consumer brands, private-label food products offer alternatives to suit household budgets.
The expanding private-label food industry, combined with varied consumer tastes, creates an opportunity to drive market growth through packaging printed with industrial inkjet technology.
Market Outlook – What's Driving the Private Label Food Manufacturers?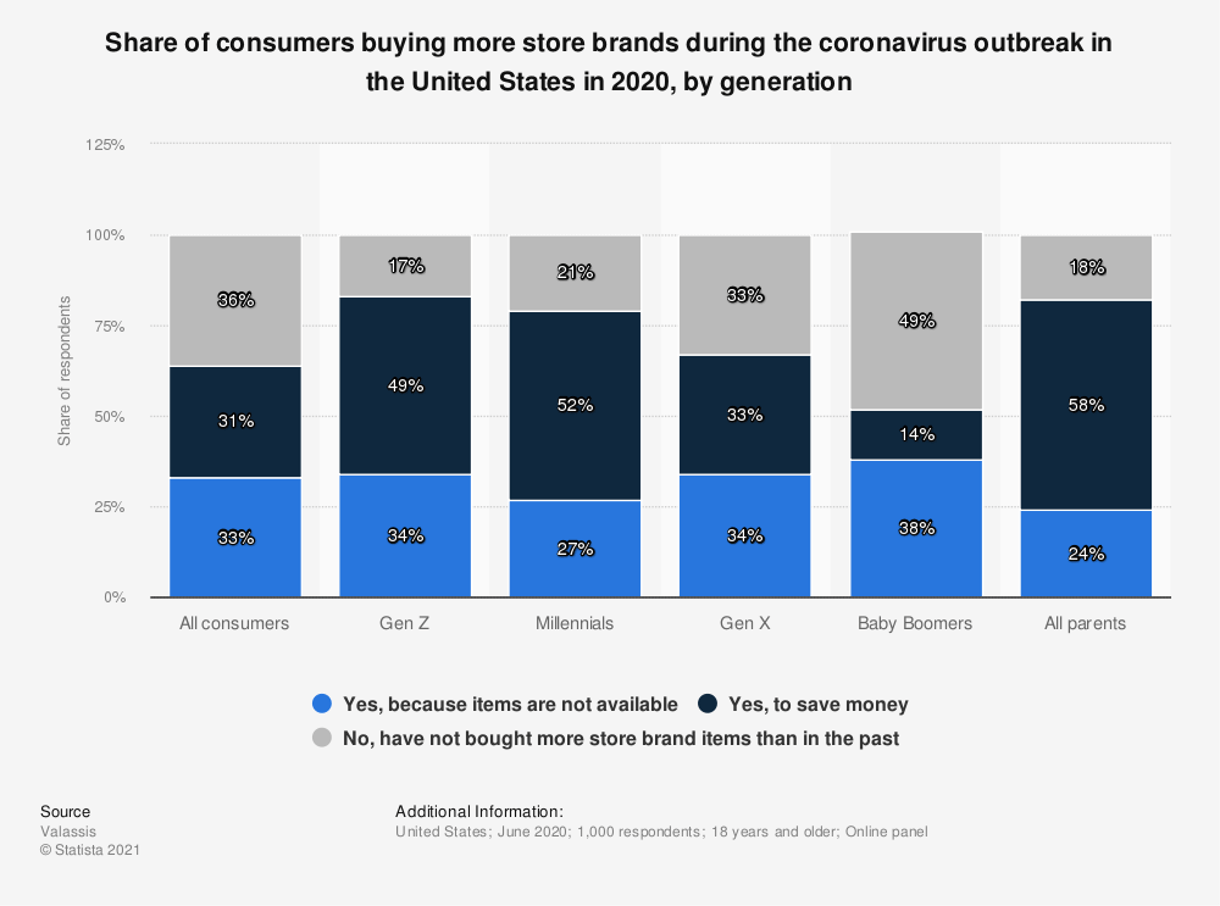 The rising cost of food has contributed to the biggest surge in U.S. inflation in almost 31 years.
Data on average retail food prices from the U.S. Bureau of Labor Statistic shows large price jumps in the past year for various food products, especially chicken, meat, dairy, eggs, sugar, coffee, and produce.
The private label industry recognizes the market opportunities to offer more products that reduce food costs. Consumers are welcoming this change.
Companies like Aldi, HEB, Whole Foods, Kroger, Trader Joe's, among others, are quickly adapting to the changing market conditions. With the pandemic causing supply chain disruptions, consumers have not just more but better choices of private-label food products that offer lower pricing compared to big brand food manufacturers.
Opportunity for Inkjet Printing
Under the changing market conditions, private-label food manufacturers create their brand identity, improve the store's image, and win more customers.
Branding leads the way in creating innovative printing for food packaging. Gone is the simplistic packaging that once said "generic" in black-and-white. Private brands now compete directly with big brands to offer better products in more creative packaging.
Digital printing supports agile manufacturing of private-label food packaging with speed, flexibility, and versatility. The benefits of inkjet printing support private brands, as the print quality matches other technologies and inkjet printing systems offer cost-effectiveness for shorter runs and greater ease of use.
Private Brands Battling for Customers
Private food brands are leveraging the advantages of inkjet printing to create competitive labeling and designing food packaging in various ways.
Premiumization
Each brand wants to win over the competition with high-quality or exclusive food products with eye-catching packaging. The emphasis is on better food and better product packaging designs.
Regional Offerings
Inkjet printing offers private brands a cost-effective method of printing packaging for food developed for regional tastes and preferences.
Limited/Special Release
With changing seasons and holidays, private food manufacturers release new product lineups requiring unique packaging in shorter runs.
Pack Sizes, Flavor Assortment – From Single Size to Family Size
One size no longer fits all for customers. Consumers want variety–from single-serving to family size, spicy, plain, onion, and more. That means shorter production runs, which makes inkjet printing more cost-effective. 
Home Meal Kits
Private-label food brands don't just compete with big brands on the store shelves–now they contend with increasingly popular online meal subscription services. Grocers now offer varieties of meal kits with different labels and other package printing.
Grocers aim to build customer loyalty with their private brands. Winning loyalty requires an investment in creating delicious food packaged to attract attention.
Inkjet Inks for Private Label Food Packaging
Kao Collins, for example, manufactures standard and customized ink formulations suitable for inkjet printing on private-label food packaging. The inks produce high-quality results on many packaging materials.
Inks for Effective Branding

Kao Collins manufactures industrial inkjet inks for private branding labels that give you an edge over competitors.
Our inks for package marking and labeling provide quality, speed, durability, and fast-drying or curing, from high-resolution barcodes to vibrant colors for product branding.
Low-Migration LED-curable
Our low-migration LED-curable inks produce high-quality results for food packaging applications without the risk of substrates being compromised by heat-producing mercury lamps. Our LED inks incorporate the highest quality photoinitiators and monomers to deliver superior durability.
Water-based LUNAJET
This eco-friendly nanodispersion water-based ink uses patented nanotechnology to allow smooth, even coverage. Printing flexible films and shrink sleeves in high-resolution and rich color is now possible with LUNAJET ink with no UV curing, no odors, and no substrate damage.
Electron-beam curable (EB)
Our electron-beam curable ink offers low migration and eliminates any concerns about photoinitiators and heat from curing lamps. These CMYK inks for Piezo printing systems release no odors and are non-hazardous.
These inks have undergone extensive lab and production testing. Third-party regulatory compliance testing is necessary for evaluating ink migration.
Inks for Better Marking and Coding

Kao Collins produces solvent inks that offer high performance for HP and Funai printing systems for marking and coding on food packaging.
The food packaging substrates include metals, glass, films, and other non-porous packaging substrates.
Swiss-compliant SIGMA for HP
Patented SIGMA Solvent Ink is compatible with HP 45si cartridges. Available in five colors plus black is formulated with an industry-leading 12-hour decap for virtually no downtime during production changes and  24-month shelf life.
NEXXO for Funai
NEXXO Solvent Ink is formulated to work with Funai's new solvent-compatible cartridges, offering a 10mm long-throw distance that can print on curved surfaces, such as bottles and the bottom of beverage cans.
Get the Right Inkjet Ink for Private Label Food Packaging

Inkjet printing has wide applications for private label manufacturers because of its versatility, with many ink types available for printing many different substrates.

Contact Kao Collins for more information and ink requirements for thin films, flexible packaging, cardboard, plastics, and more.
FAQs – Frequently Asked Questions
What are private-label food products?
Private labeled foods are often sold under a retailer's name or as a private brand owned by the retailer.
What is premiumization in private-label food products?
Premiumization is the effort to elevate a private-label food product by emphasizing quality or exclusivity.
What are some examples of major private-label food retailers?
Costco
Kroger Co.
Amazon/Whole Foods
Walmart/Sam's Club
Auchan
Wegmans
Lidl
Aldi
Tesco
Carrefour