Nov 9, 2020
Choosing the Best Inkjet Ink for Label Printing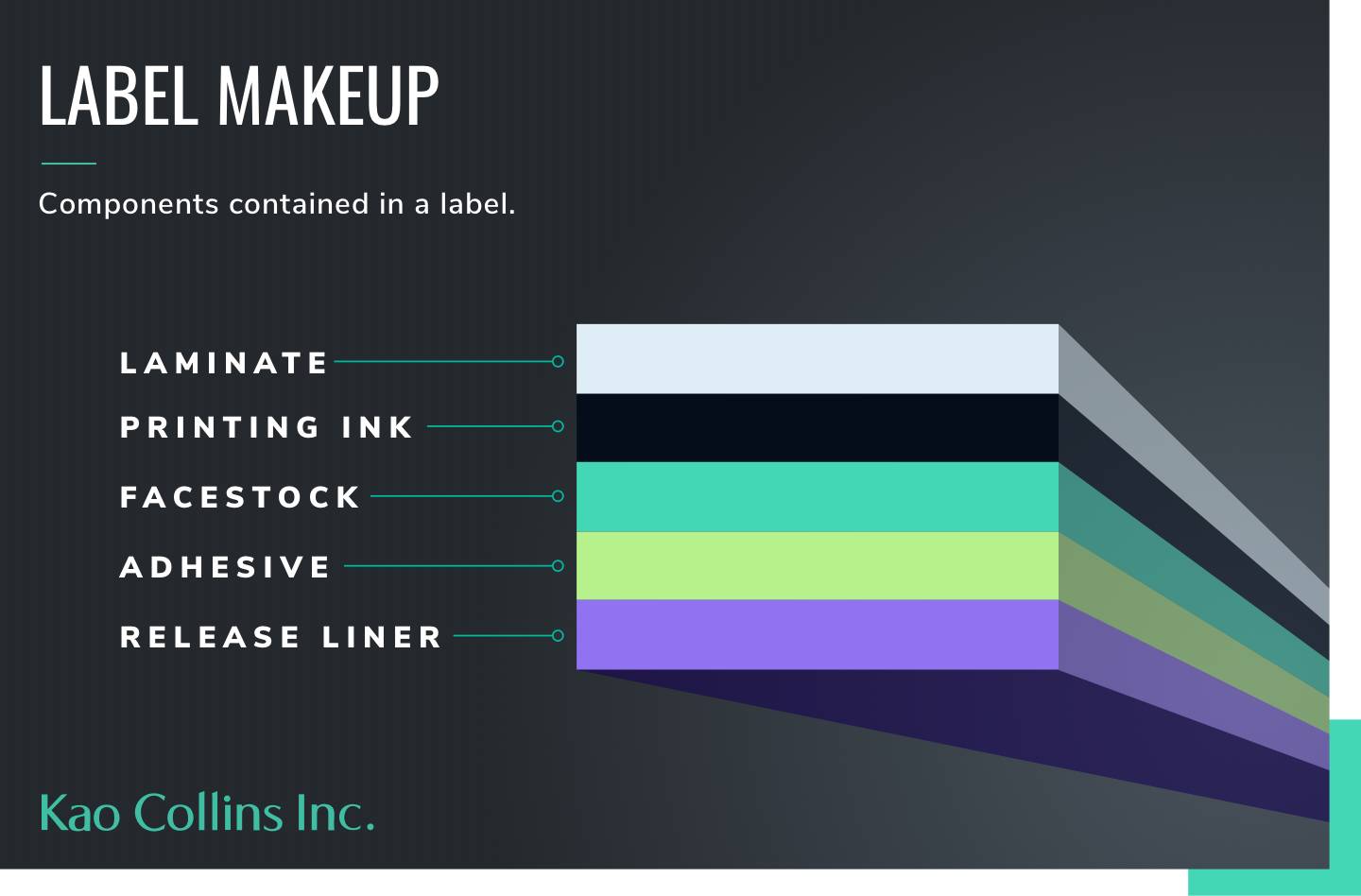 Labels are on practically every kind of product, and they're used for everything from simple nutrition information to barcodes, high-quality packaging, and brand insignias. We put labels on soda bottles, car batteries, tires, plastic milk bottles, radiator hoses. So many products have labels that it might be easier to list products without labels.

Kao Collins Inkjet Inks Reduce Risk of Ink Migration
Download
Brand managers, product designers, and plant managers at fast-moving consumer goods companies (FCMGs) have to manage the challenges and opportunities for labels in their industry.
These frontline managers need solutions that support the essential function of labels and the fashion of labels to create a unique customer experience.
Growing Opportunities for Product Labeling
As the global pandemic has changed consumer shopping habits, our growing reliance on online shopping has only increased the economic demand for shipping labels that provide utility information, as well as high-end labels that create unique brand experiences.
Product Personalization and Agile Marketing
The increase in product SKUs and the marketing opportunities in product label customization and personalization has industries turning toward digital printing exclusively, or hybrid printing systems that combine inkjet printing technology with flexographic presses.
Increasing Industry Regulations
The pharmaceutical and the food and beverage industries continue to face increasing regulations regarding the labeling of products for safety and security. The growing cannabis industry similarly tackles stringent labeling requirements to meet government compliance for product packaging.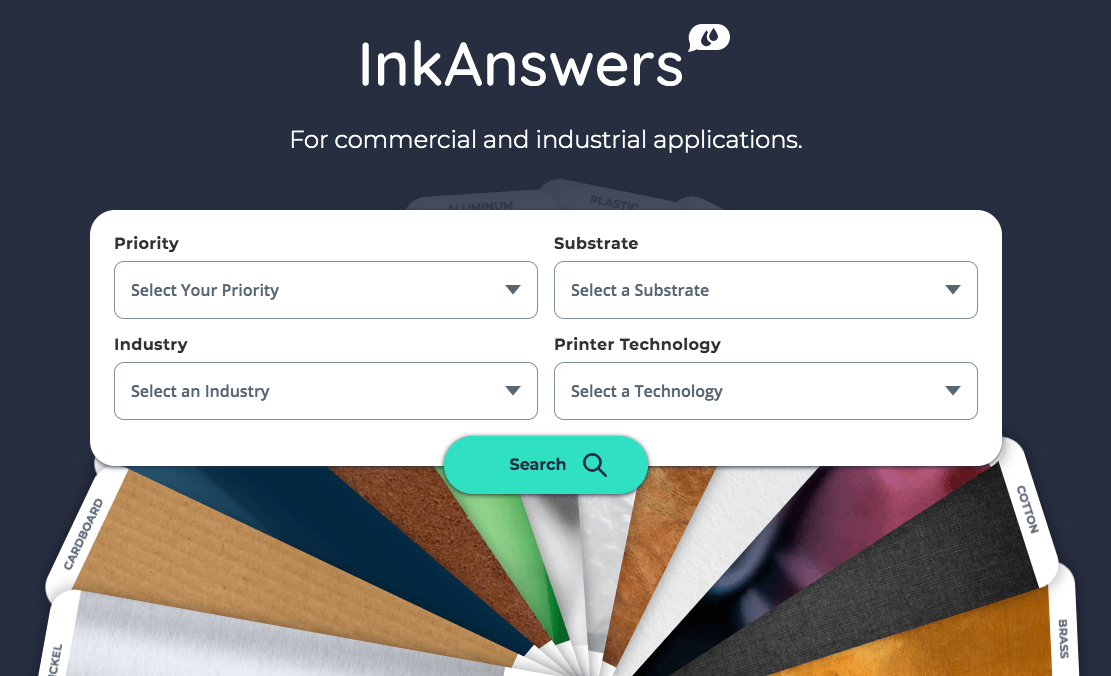 Check Out InkAnswers: A Digital Ink Matching Tool
Get Started
Advantages of Digital Printing
Digital printing offers the most cost-effective printing method for today's industrial inkjet printers, who see an increasing need for shorter runs, incorporating variable data for expiration dates and lot numbers, and customizing labels for unique brand experiences.
Positive Outlook on Market Growth
Whether you call them labels, stickers, or decals, market research reports indicate the labeling industry will be valued at nearly $50 billion by 2024. Asia dominates the global use of labels, accounting for nearly 50% of the market. North America and Western Europe each account for about 20% of the market for labels.
How to Choose Inkjet Inks Based on Facestock
The two key components of producing an effective label are choosing the right facestock material, and selecting the best ink to print information or branding on the label. Here is a breakdown of different labels, including common facestocks and the best inks for product labeling across numerous industries.
What is Facestock?
Labels consist of three main layered components: facestock, adhesive, and liner. The facestock is the front-facing part of the label that displays the printed messaging. The adhesive is sandwiched between the facestock and the liner protecting the adhesive. For increased durability or aesthetics, additional layers may be added after printing as a topcoat.
To choose an ideal ink for printing onto a certain label type, your main consideration will be the mix of materials that comprise your label's facestock.
Major Label Facestock Materials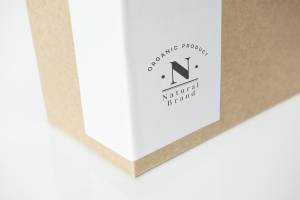 Paper Labels
Paper is the most affordable facestock. It offers good ink adhesion and is more environmentally friendly than film labels. Paper labeling material can have a natural texture and come in various colors. The label's surface finish dictates the appropriate ink for optimum results. Paper facestock labels are more suitable for products that are not subjected to environmental conditions, such as extended exposure to sunlight and moisture.
Primary ink used: Water-based dye and water-based pigment.
Films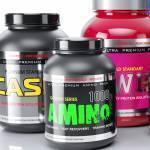 These synthetic labels are more costly than labels made with traditional paper facestock. The higher durability of films makes them more suitable for a wider range of products, from health and beauty product packaging to outdoor equipment and automotive components. Beverage and beauty brands often choose clear film labels that help to promote and showcase the product. Common materials used for labeling films include PVC, OP, PE, and PET.
Primary ink used: Solvent-based dye
Alternatives: Flexible water-based pigment or UV-curable
Shrink Sleeve Labels


These are not labels in the traditional sense because they don't include an adhesive backing. This labeling method is increasingly being used for food and beverage packaging due to its potential for making products more visually appealing. These shrink sleeves also provide another level of security when the film seals the opening. Also, sleeve labels can be more easily removed during the recycling process because there are no glues. One trend – vintners are embracing a new label type: shrink sleeve labels.
Primary ink used: Flexible water-based pigment
Alternative: UV-curable
Special Purpose Labels*
Metalized polyester labels have a metal coating and offer good dimensional stability. The durability makes them suitable for labeling products used outdoors.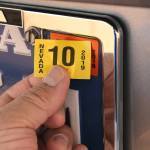 Destructible vinyl tags and decals are not easily removed, making them a good choice for products needing tamper-resistant security. These are especially suitable for electronics for warranty reasons or license plates.
Static cling vinyl labels do not use adhesives, nor do they use static cling to adhere. The plasticized vinyl behaves more like a suction cup on non-porous surfaces. The material is frequently used for glass display cases and windows.
Metal and plastic plates can be used to label products. They can be attached with an adhesive or with rivets or screws. These "labels" are ideal when they need to withstand the most rugged conditions, which is why they are commonly used for automotive insignias and stringent packaging for shipping military components.
Suitable Inks: Solvent-based, eco-friendly water-based pigment, or UV-curable.
*Choosing the best ink for these facestocks may require testing directly on the material.
Inkjet Ink Options for Printing Labels
Water-based inks

These inks are appropriate for uncoated paper. They can be used on coated paper if a primer is applied before printing.
These are less durable than other ink solutions unless a topcoat is applied.
Available in both dye ink and pigment ink formulations for printing black, spot color, or four-color labels.
These inks are more appropriate for porous surfaces. A varnish coat may be necessary for fastness.
These may be used for food packaging after they have passed compliance testing.
These inks are available for TIJ, CIJ, and Piezo technologies.

Solvent-based inks

Appropriate for non-porous substrates, including film adhesive facestock and metals.
Both strong solvent and eco-solvent ink solutions offer high durability for labeling.
Not suitable for labels on food packaging that are not an absolute barrier.
Some solvents are not suitable for indoor printing systems because of the outgassing of VOCs.
Offer rich colors and deliver strong label or package marking and coding results.
Fast-drying capabilities
Available for TIJ and CIJ printing technologies.

UV-curable ink

Use light waves that react with photoinitiators in the ink solution for curing or drying the ink.
Print on most label types and offer flexibility without cracking or peeling.
Low-migration solutions may be used for food packaging after compliance evaluation.
Available for Piezo technology

EB-curable inks

Use electron beam energy for curing.
No heat created that could damage the label.
Similar characteristics as light-curing inks but are more suitable for food packaging because the solutions don't use photoinitiators.
Available for Piezo technology

Eco-friendly water-based alternative

Formulation adheres to non-porous film facestock and shrink-sleeve labels.
Flexible without cracking and peeling.
Pigment ink uses a patented dispersion technique to adhere.
It may be used for food packaging after compliance testing.
Available for Piezo technology

Security inks

Offers authentication for brand protection and deter counterfeiting
Available in invisible ultraviolet, fluorescent, and infrared formulations
Machine-readable barcodes
Encoded taggant versions available
Available for TIJ, CIJ, and Piezo technology
Criteria for Evaluating Labels and Ink Options
A successful product labeling project requires choosing the suitable label material and ink. Testing the inkjet inks available to you with your preferred label facestock will help determine whether your labeling solution produces the intended results.
What does the label adhere to? (Paper, plastic, metal, glass, corrugated cardboard, etc.)
What are the surface conditions? (smooth, textured, flat, rigid, flexible, curved, clean, oily)
What environmental conditions will the label be exposed to?
What are the environmental conditions for applications?
Is maintaining product safety necessary?
What drying or curing time is needed?
What is the minimum image quality required?
What color quality is required?
What printing technology would be used?
For One Ink Production Systems
In general, UV-curable inks offer the widest possible range of substrates that can be printed. If the production systems are best suited for using one ink, this would be the choice.
Similarly, an eco-friendly water-based pigment ink such as LUNAJET from Kao Collins prints on a wide range of substrates.
Multiple Ink Production Systems
Solvent-based inks, such as SIGMA or NEXXO for films and metals, are cost-effective solutions for industrial printers with the flexibility of using multiple ink formulations.
For industrial printing of porous materials or using a primer, water-based inks fit into production lines that can use multiple ink types.
Contact Kao Collins. We'll help you through the decisions to get the right ink for your labels.
Download Our Guides to Inks for Improving Performance