Eco-Friendly Inkjet Inks
Kao Collins is committed to supporting sustainable inkjet printing by producing industrial printing inks with the lowest possible environmental impact.
Benefits of Our Sustainable Inks
Industrial inkjet printing companies must meet increasingly stringent regulations for clean air and water. As a result, more brands are implementing various measures to improve the sustainability of their inkjet production.
Beyond compliance, printing with eco-friendly inks offers many additional benefits, including:
Reduced costs for capturing and disposing of  VOCs
Lower permit fees
Energy efficiency
Reduced overall compliance costs
Increased workplace safety
Meeting customer demands for environmental responsibility
DOWNLOAD: Inks for eco-friendly, sustainable production
---
Our Versatile Eco-friendly Inkjet Inks
Kao Collins continues to innovate and produce the highest-quality inkjet inks that significantly reduce the environmental impact of inkjet printing. Our sustainable inks support a wide range of industrial printing applications for packaging, marking, and coding.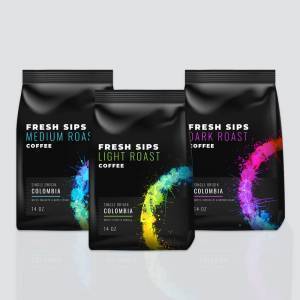 Eco-friendly Water-based LUNAJET Ink
Unlike standard aqueous inkjet inks, eco-friendly LUNAJET is a water-based inkjet ink that prints on non-porous materials, including thin plastic films, flexible packaging, shrink sleeves, metals, and glass.  This nano-dispersion ink contains extremely low VOCs, significantly lowering its environmental impact on workspaces and the global ecosystem.
Other Benefits of LUNAJET
Requires less ink on the product surface
No solvents or photoinitiators
More vibrant colors
Flexible after drying
Excellent adhesion and durability
Suitable for food, pharmaceutical, and cosmetics applications*
Dye or Pigment Water-Based Inks
Our hundreds of standard water-based inks enable cost-effective and eco-friendly printing of porous substrates. Dye-based and pigment-based CMYK ink sets and spot colors are available for industrial printing of porous and lightly-coated materials using thermal, piezo, and continuous inkjet systems.
Bio-based Mineral-Oil-Free (MOF) Ink
Our MOF ink for printing on corrugated cardboard is engineered as a direct replacement and eco-friendly alternative for petroleum-based inks. MOF ink meets European food safety standards and reduces the carbon footprint of industrial inkjet printing.
Other Benefits of our MOF Ink
No hazardous pollutants (HAP)
Near-zero VOCs
Compostable
Suitable for consumer packaging without contamination risk*
CMYK process colors and red, green, and blue spot colors
Kao's MOF ink has received a Class 3 rating (out of 4) from TUV Austria on Bio-based composition.
Eco-Friendly Curable Inkjet Inks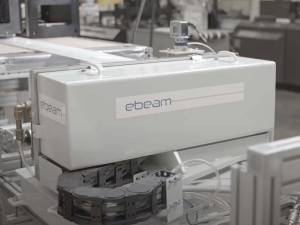 We manufacture Electron Beam-Curable, UV-curable, and LED-curable inks that support sustainable production. These inks offer low or no VOC emissions. Our curable inkjet inks are formulated for piezo inkjet technology.
QUANTA EB-curable Ink
EB (Electron-beam) inks use up to 95% less energy than thermal drying and 80% less energy than UV curing. The no-heat curing not only saves energy but also makes EB inks a good choice for printing on thin films and other heat-sensitive materials.
Other Benefits of QUANTA
No hazardous pollutants (HAPs)
No photoinitiators
Rapid and complete curing
Prints on non-porous materials
Suitable for food packaging applications*
TESLA LED-curable Ink
The low VOCs of our LED-curable inks reduce the carbon footprint and the overall environmental impact. These inks cure rapidly using low-energy LED lamps, offer energy savings.
Other Benefits of TESLA
Superior coverage reduces ink consumption
Suitable for thin films
High-quality photoinitiators
Rapid and complete curing
Prints on non-porous materials
Low or no HAPs
Suitable for food packaging applications*
ULTRA UV-curable Ink
Like our LED-curable inks, ULTRA has low VOC emissions, making it an eco-friendly alternative to solvent or petroleum-based inks. These inks cure rapidly for use in high-speed applications.
 Other Benefits of ULTRA
Formulations for rigid and flexible materials
Superior coverage reduces ink consumption
High-quality photoinitiators
Low or no HAPs
---
Creating a Sustainable Future for Inkjet Printing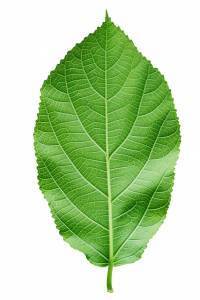 Kao is focused on formulating a more sustainable, greener printing process that considers inks, materials, production efficiency, waste, and recycling initiatives that support our customers' goals, as well as Kao's corporate commitment to sustainability. We weigh numerous factors as we engineer our inks, including:
Improving energy usage by reducing energy consumption
Reducing or eliminating the carbon footprint of transportation and materials
Formulating inkjet inks for new high-efficiency printing equipment
Using less ink when printing
Reducing greenhouse gas emissions
We work closely with our customers, printhead manufacturers, and OEMs to engineer ink solutions that make the greatest impact.
Contact us for custom ink formulations.
* Inks should undergo third-party, independent lab testing to ensure compatibility with substrates, environmental and end-user conditions, etc.
Talk to an ink expert.
Our chemists and engineers are standing by and ready to help.
"*" indicates required fields