Eco-friendly Lunajet Ink Goes Beyond Soy
Eco-friendly alternatives to soy-based inks that are safe for food packaging
Categories tagged for this post
Published on
June 27, 2019
As with many innovations, soy ink was born from a crisis, one that economically crippled the United States in 1973.
During the Arab-Israeli War of that year, Arab members of the Organization of Petroleum Exporting Countries (OPEC) imposed an embargo against the U.S  in retaliation for the U.S. supporting Israel's military.
With petroleum oil in short supply, ink manufacturers sought alternatives for petroleum-based chemicals.
Swift impact of the 1970s oil embargo
Oil prices quadrupled

Gasoline rationed

Lines to fill up for gas stretched for blocks

National maximum speed limits set to 55 mph

The petrochemical industry nosedived.  
Soy ink was born, produced from the oil of the versatile agricultural product. This was before inkjet printing. The inks produced from soybean oil began flowing through offset web presses in the 1980s, with significant use in the newspaper industry.
Soy inks for inkjet printing
Like other oil-based inkjet inks, soy formulations perform well on porous substrates such as lumber, leather, ceramic tile, and Tyvek®, which is used for house wrap and product packaging. Also, soy-based inkjet ink is ideal for corrugated packaging.
Oil-based inks, including soy formulations, are used in piezo inkjet drop-on-demand (DOD) printheads including Dimatix, Konica Minolta, Kyocera, Panasonic, Ricoh, SII Printek, and Xaar.
Despite soy inks being formulated from plants, the inks are not food grade because of various petroleum additives.
Soy inkjet ink advantages
Less VOCs
Eco-friendly inks have evolved dramatically since the 1970s.
The 1990 Amendment of the Clean Air Act set limits on volatile organic compounds (VOCs), which propelled soy- and vegetable-based inks into the mainstream.
Compared to solvent-based inks or petroleum-based inks, the soy-based inks have notably lower levels of VOCs, making these inks more eco-friendly. These pollutants impact indoor air quality and pose both short- and long-term health risks for employees. Exposure leads to eye and respiratory irritation, headaches, dizziness, visual disorders, and memory impairment.
Beyond the indoor impact, VOCs create photochemical reactions in the atmosphere that contributes to the formation of ozone. Ground-level ozone pollution causes shortness of breath, especially for anyone with asthma, emphysema or chronic bronchitis.
Soy-based inks have less than a fifth of the VOCs of petroleum-based formulations.
Brighter colors
Because the soybean oil is naturally cleaner than petroleum-based inks, the colors tend to be more vibrant and produce sharper images. Refining of petroleum does not remove all the natural contaminants. The remaining contaminants dull the color pigments. The color clarity of soy-based ink makes it a cost-effective option. The higher intensity of the colors generally requires less ink.
Renewable resource
The world oil markets have generally stabilized compared to the turbulent 1970s. That said, world events, being such as they are, can quickly devolve into a sequel to that of almost 40 years ago. Soybeans offer a renewable source of the oil needed to produce soy inks.
Biodegradable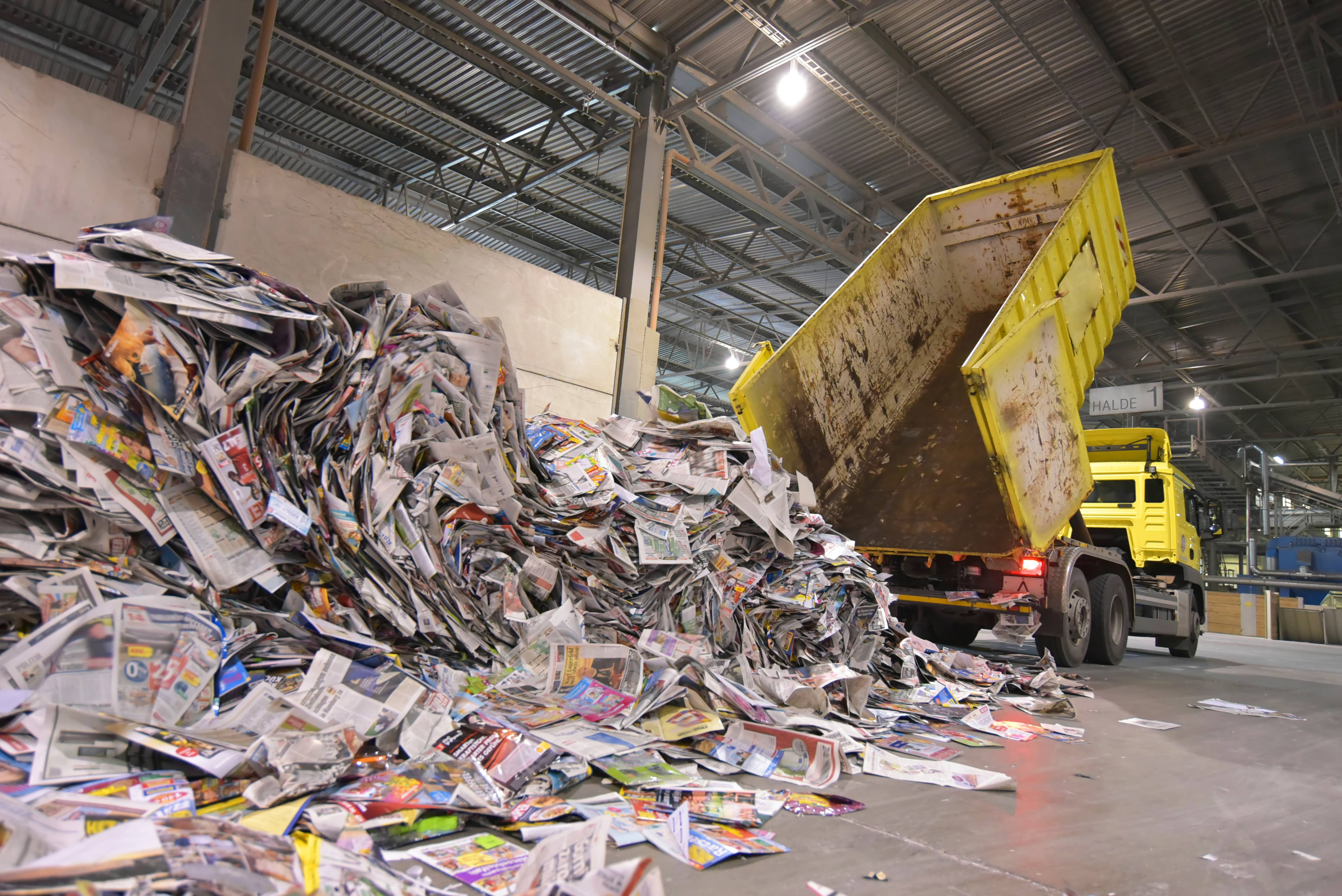 Ink must be "cleaned" from paper before recycling, in a process called de-inking. Soy-based ink can be more easily removed from paper during the recycling process. Paper printed with oil-based inks can't be recycled as easily.
Finally, soy ink is about four times more biodegradable. According to the EPA, "soy ink" must contain at least 20% of soy-based oils. The more soy oil in the formulation, the more biodegradable the ink. Soy inks with ultraviolet (UV) curing properties must contain at least 7% soybean oil.
While these inks are more biodegradable than petroleum-based inks, they don't meet food-grade requirements.
Eco-friendly alternatives
To be clear, while soy-based inks are more environmentally friendly than inks formulated exclusively with petroleum products, soy inks often include certain amounts of petrochemical additives. Soy inks still fall short of being a truly "green" product.  
Colorado-based Living Ink has produced an algae-based ink that can be used for flexographic and letterpress printing. Interestingly, naturally occurring strains of algae grow in different colors – yellow, red, orange, and blue. Through bioengineering or environmental stresses, the company changed the color of the algae.
Chemists at Kao explored a different path to deliver an eco-friendly ink formulation. The company's groundbreaking LUNAJET Ink is the first water-based, pigmented inkjet ink of its kind. Using nanodispersion technology the pigment particles distribute evenly, creating a smooth surface with a high gloss, giving the shrink-wrap a high-quality look and feel.
Food manufacturers have discovered LUNAJET Ink delivers better results on flexible and shrink-sleeve food packaging, compared to UV formulations.
Contact our experts
about a LUNAJET formulation that is right for your industrial inkjet printing.
---
READ MORE
WATCH