Feb 19, 2018
Inkjet Ink Options for Printing on Glass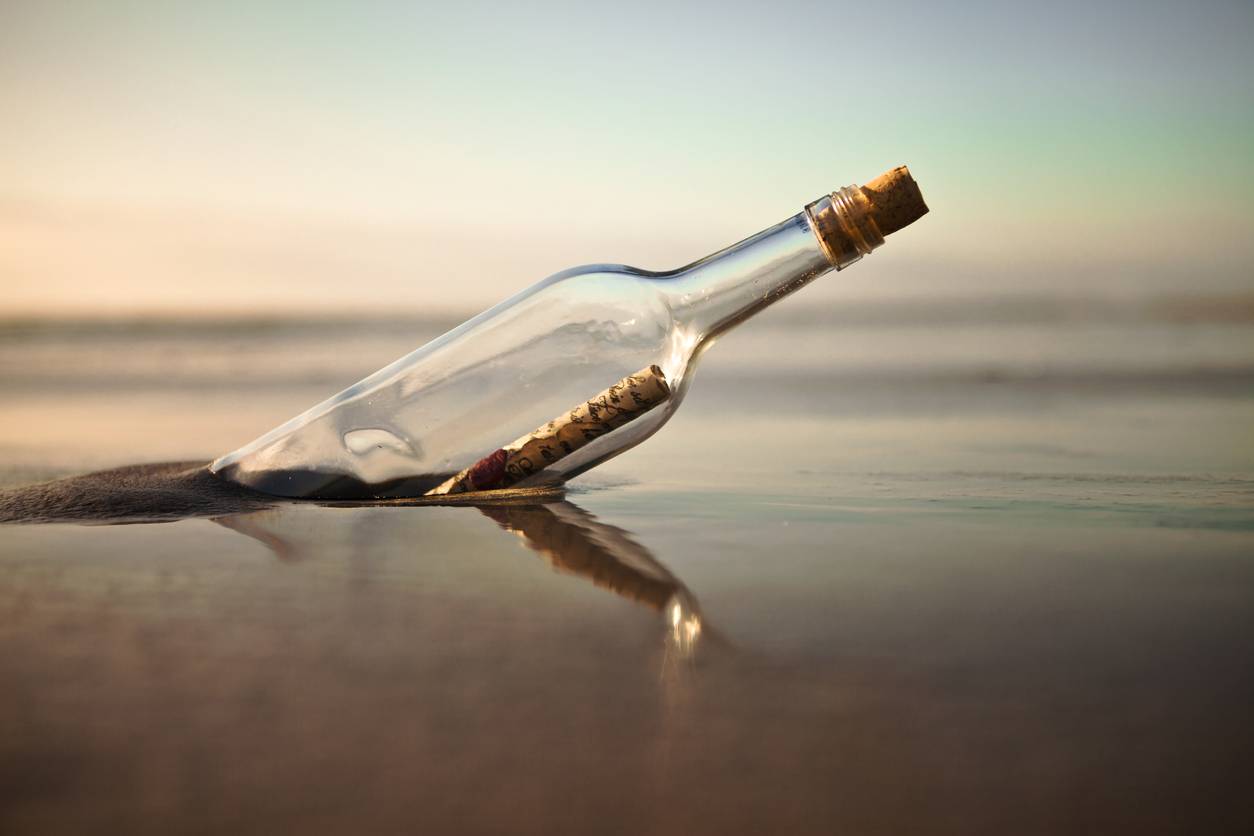 On a deserted island far away, the only solution for a shipwrecked sailor was to put a message into a bottle in the hope of summoning a rescuer.
Today, messages can be put onto bottles and other glass surfaces using inkjet printing.
Anyone who has tried to write on a glass surface knows it's no easy task. Pencil, pen, felt-tip marker, and many other methods simply don't work.
Thankfully, various methods for printing stunning designs on glass are now using inkjet technology.
Digital printing on glass UV-Curable or LED-Curable Inks
This often-used method involves applying a primer coating on the glass surface. Most inks on the market, including inks from Kao Collins, will adhere to the glass with a primer base coat. This method is a viable solution for companies printing on various substrates that don't want to change out inks in the printers.
Whether ink or paint, chemists prefer the certainty of using primers. But that's not the case at Kao Collins.
Read More: Inkjet Printing on Ceramics
A solution that doesn't need a primer is the "holy grail" of inkjet printing on glass. Kao Collins developed a unique ink that doesn't require a primer. Their ink, used in piezo print systems, is a formulation for ultraviolet (UV) ink cured with a mercury arc lamp.
The Kao Collins proprietary UV ink reacts to a broader spectrum of light than inks requiring LED lamps for curing. This wider spectrum gives the chemist more flexibility in choosing photoinitiators that work to harden the ink under the light without a primer base.
The ink can cure beyond its exposure to the mercury arc light. Once the molecules in the ink are excited under the light, they continue reacting — and hardening.
Choose the glass printing solution that works best for you
The ink that you ultimately decide to use is a business decision. Using inks without primers makes sense for printers who can readily dedicate a digital printer using  UV-curable ink  of LED-curable ink.
As with paper, or many other printing surfaces, all glass is not the same. Moreover, one side of the glass surface is best for printing. For that reason, it's important to work closely with the Kao Collins team to ensure that you get the best results.
Printing on glass is becoming increasingly popular. It brings a higher design aesthetic than an adhesive product. Glass signs and wall-size room dividers, for example, can be printed on large-format inkjet printers.
The Next Big Thing in Inkjet: Printing Water-Based LUNAJET Ink on Flexible Film
Whether you're using the primer and ink solution for printing on glass or Kao Collins' proprietary UV ink, the process is more cost-effective than screen printing and many other methods.
Kao Collins produces inkjet inks for these printheads: Dimatix, Funai, HP, Kodak, Konica Minolta, Kyocera, Ricoh, SII Printek, and Xaar.