Inks for Beverage Packaging
Kao Collins manufactures industrial inkjet inks that offer beverage brands a competitive edge for printing beverage packaging and designs that capture the attention of consumers, as well as reliable coding and marking for improved supply-chain management.
Better Marking and Coding for Beverage Products
Driven by increasing consumer safety concerns and the challenges of fighting counterfeiting and diversion, beverage manufacturers must support a growing number of traceability requirements to print packaging that protects consumer health and brand equity.
Kao Collins answers these challenges with high-quality digital printing inks that help brands accommodate design variations for different beverage products and substrate materials.
Inks for Non-porous Packaging Substrates
Our solvent inks deliver superior results for inkjet printing of codes and tracking information on non-porous substrates for beverage products, such as aluminum cans or glass bottles.
SIGMA Solvent Inks for HP – Formulated for HP 45si Specialty Printing Systems, our SIGMA solvent ink is a fast-drying, heatless ink that delivers 24-month shelf life with a 12-hour decap. Sigma solvent inks dry quickly on plastics and adhere to a variety of labeling and packaging materials, making it suitable for beverage packaging products.
NEXXO Inks for Funai – Our NEXXO line of inkjet inks allows printers to take full advantage of the increased throw distance provided by Funai's TIJ cartridges, which makes marking and coding on curved or recessed surfaces possible with thermal inkjet. These high-resolution inks offer increased readability of expiration dates, 2-D codes, and other information that is essential for beverage packaging applications.
For Printing These Common Packaging Materials
Glass bottles
Plastic bottles
Metal cans
Glossy paper, labels, and cardboard
Kao Collins also produces other high-performance solvent inks for additional non-porous printing applications.
---
Inks for Porous Packaging Substrates
Kao Collins produces bio-based mineral-oil-free and oil-based inks, along with water-based inks, for industrial printing of beverage packaging. The best choice of inkjet ink for your application depends on the beverage packaging material(s) and your requirements for ink performance.
Water-based Security Inks
Dedicated to meeting our clients' coding and marking standards, Kao's high-quality water-based security inks offer invisible and fluorescent options for added security of beverage products.
For Printing These Common Beverage Packaging Materials
Paper substrates
Label facestock
Corrugated boxes
Security Ink Options Available from Kao
Invisible UV
Invisible IR
Visible Fluorescent
Contact Kao Collins about
inks for marking and coding
---
Inks for Brand Packaging
Kao Collins manufactures a wide variety of industrial inkjet inks for capturing consumer attention. Suitable for a range of beverage product substrates, these inks are designed to produce high-quality labels, packaging, and variable data for flat and multidimensional surfaces in a single pass. Our high-quality industrial inks offer solutions to accommodate the changing product customization needs of the beverage industry.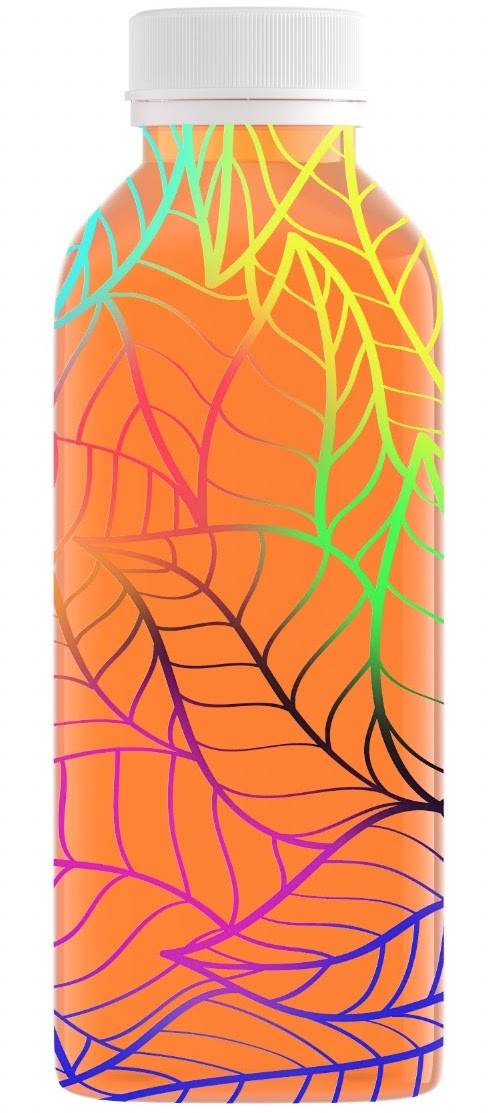 LUNAJET  – Our patented, eco-friendly, and food-grade LUNAJET ink is a water-based pigmented ink that produces extremely low amounts of volatile organic compounds (VOC) emissions. This makes LUNAJET ideal for printing on flexible film substrates used for beverage product packaging, or other non-porous materials.
QUANTA EB-Curable Ink – Our electron-beam curable ink offers low-migration risk and eliminates concerns about photoinitiators and heat from curing lamps. These CMYK inks for Piezo printing systems release no odors, offer no volatile organic compounds (VOCs), making it the best choice to print on flexible pouches or shrink sleeves.
TESLA LED-Curable Ink – For beverage packaging applications, our LED-curable inks produce high-quality results without the risk of substrates being compromised by heat-producing mercury lamps and offer no volatile organic compounds (VOCs). Our LED inks incorporate the highest quality photoinitiators and monomers to deliver superior durability on glass bottles used for beverage packaging.
ULTRA UV-Curable Ink – Our UV-curable ink offers instant curing, high print quality, adhesion, scratch resistance, and no volatile organic compounds (VOCs). We manufacture cationic and free-radical formulations. These inks are highly versatile for glass, plastic, and flexible substrates used for beverage packaging.
Contact Kao Collins about
inks for brand packaging
---
Inks for Secondary Beverage Packaging
Beverage manufacturing companies turn to Industrial inkjet printing as a cost-effective and time-saving approach to producing vibrant and eye-catching secondary packaging for beverage products. Kao Collins formulates new inks and cartridges for four-color or six-or-more-color printers, allowing brands to print short production runs and execute agile marketing through secondary beverage packaging designs that reflect changing consumer demands.
Water-based Inks – Kao Collins produces various water-based inks and water-based pigment ink formulations for printing on mass-produced boxes for beverage packaging products.
MOF Inks – Our Bio-Based Mineral-Oil-Free Inks offer an eco-friendly alternative for marking and coding porous paper and cardboard secondary packaging. These eco-conscious inks meet compliance requirements for increasingly stringent environmental legislation and regulations around the world.
Oil-based Inks – For secondary beverage packaging applications, our low-maintenance oil-based inks offer flexibility and consistency on porous substrates such as corrugated boxes.
Contact Kao Collins about
inks for secondary packaging
Kao Collins produces a standard portfolio of inkjet inks and works with printing production managers to customize and adjust formulations for the best print results and color matching.
"*" indicates required fields