Published on
Sep 24, 2019
Inkjet Personalizes Shrink Sleeve Label Printing
The recent surge in popularity and widespread adoption of this technique is due in large part to several key advantages shrink sleeve labels deliver over traditional packaging methods. To start, shrink sleeves are offering businesses a chance to create unique, custom designs.


Brands have been taking advantage of sleeve labels as a way to make their products stand out from the competition. Shrink sleeve labels create opportunities for innovative product shapes because labels can form to just about any shape. With the ability to wrap around the entire container, businesses have more surface area than ever to use for packaging.
For many companies, the increased surface area has the added benefit of being able to fit additional FDA mandated information on their packages without completely compromising design.
Why Inkjet Printing is the go-to choice for Sleeve Labels: Personalization
As more and more companies recognize the value of customized labels, producing them is becoming standard practice. Traditional printing methods for sleeve labels include flexographic printing and gravure printing, both of which require the creation of etched templates created for each new run.
Printing Water-Based LUNAJET Ink on Flexible Film
Read
Digital inkjet printing, however, is becoming a go-to choice. This is the case for several reasons. Because inkjet does not require any plates or cylinders, it's a more cost-effective choice for smaller batch printing. The technology has allowed smaller businesses to create their own unique shrink sleeve labels for their products. The technology is catching on; inkjet is expected to command a majority of production by 2020.
Often, digital inkjet combines with analog printing methods on the same shrink label run. For example, the main design may be printed using a flexographic printer. Then, an inkjet printer is used to add additional customization and barcodes. Inkjet printing's speed makes this a popular choice.
EB Ink Eliminates Migration in Shrink Sleeve Labels
Electron beam curable inks (EB ink) stand out as an alternative to conventional printing of shrink sleeves. Because EB inks do not require any heat source to cure, they can be used on even the most heat-sensitive shrink labeling substrates. Their reliability, cost-effectiveness, and the environmentally friendly nature of the inks also make them a popular choice. Because EB inks do not require a photoinitiator, the concern over photoinitiator migration is eliminated.
We create custom inks for printing on your substrates
Contact Us
Photoinitiator migration occurs when breakdown products left over from a photo-induced hardening process disperse and seep in through a label. This is a particularly important issue facing businesses that operate in the heavily regulated world of packaging food products. The use of EB inks removes the risk of ink migration contaminating food products.  
 READ MORE | Understanding international food-grade ink regulation
Water-based LUNAJET supports sustainability 
Another option for printing on flexible film or shrink sleeve packaging is LUNAJET inkjet ink. The water-based ink prints high-resolution images on shrink sleeves. This revolutionary ink uses a patented technique known as nanodispersion, which concentrates the pigment and allows the ink to spread evenly over the film surface.
No UV curing. No odors. No damage to the substrate.
9 Great Shrink Sleeve Label Designs
Many businesses are already exploring some of the fantastic ways you can turn shrink sleeves into beautiful designs. We've selected eight of our favorite examples below.
1. Jose Cuervo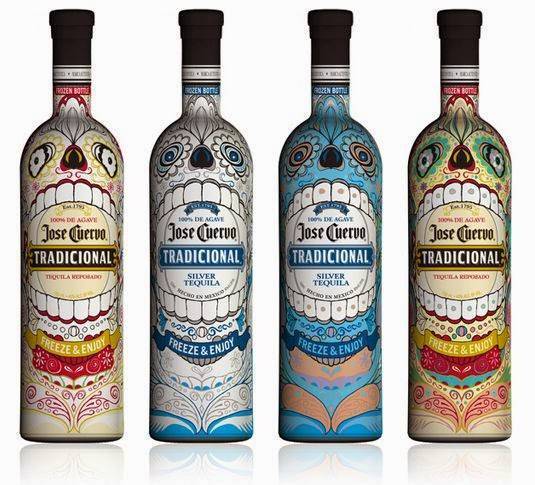 (johnpicacio.com)
Jose Cuervo chooses a skull design for the Day of The Dead to honor the Mexican culture and add some color to the shelves. Also, these shrink sleeves change color. The material uses thermochromic technology to change when they are between 32°F and 42°F.
2. Popwater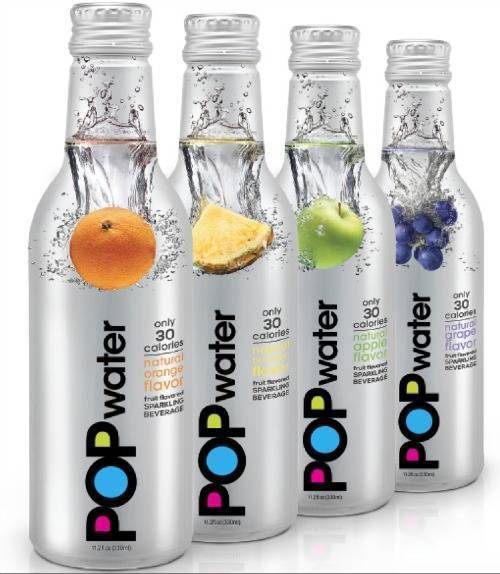 (babydashco.com)
POPwater is a healthy alternative to soda. They use their packaging to focus on their calorie count and bold flavor. The realistic-looking fruit splashing into the water helps to convey their message better.
3. Jupik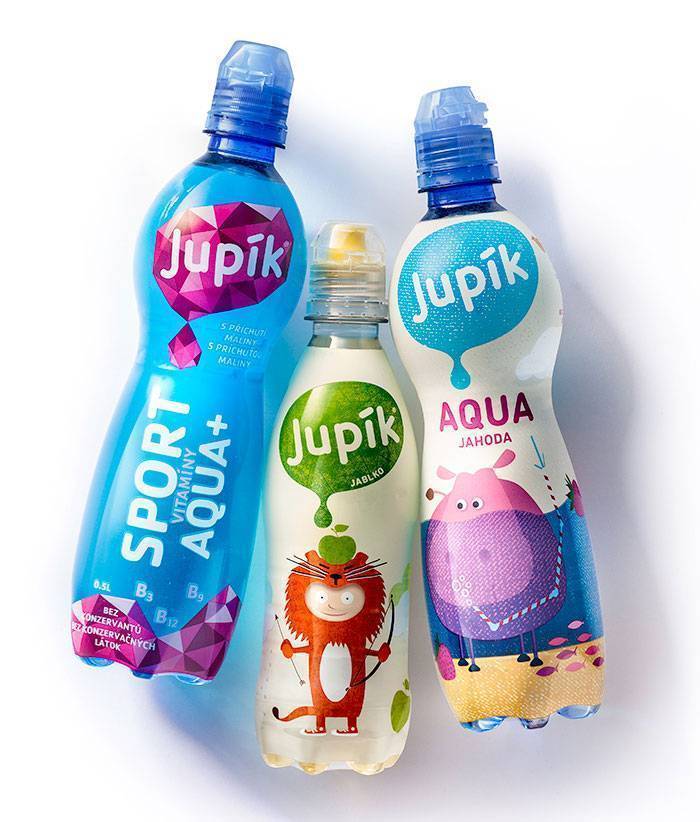 (thedieline.com)
Jupik's new, colorful labeling is sure to catch the attention of any passing toddler. They chose to display happy-go-lucky characters, sending a message to the children that drinking the fruit juice would be a delightful experience.
4. Heineken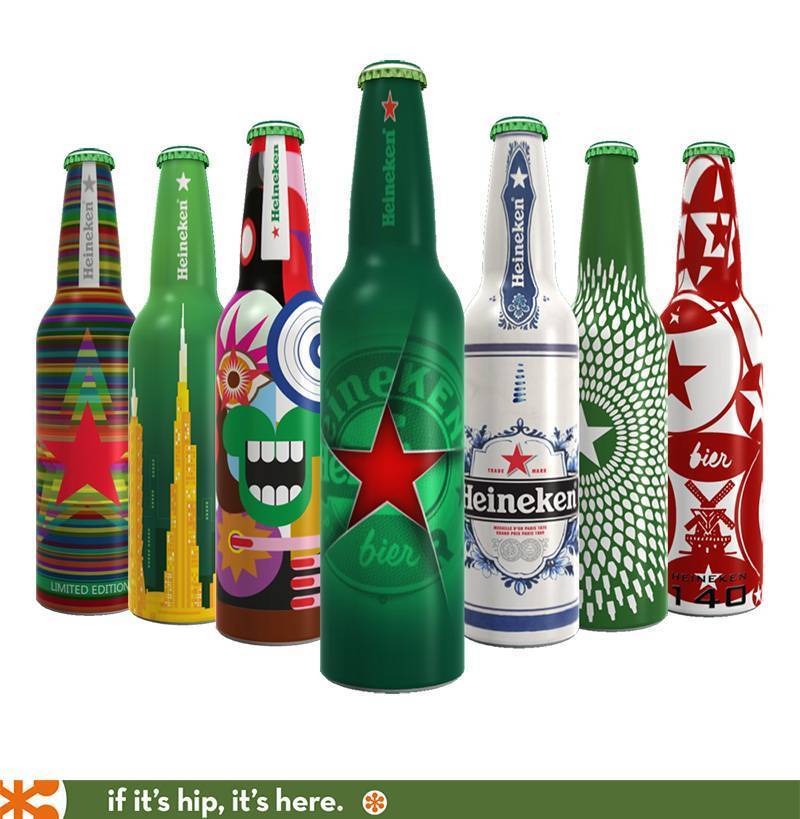 (ifitshipitshere.com)
Heineken chose some unique shrink sleeve designs, but cleverly incorporates their colors and logo. Anyone looking at these bottles could guess the brand. Heineken is also known for taking advantage of every marketing opportunity by changing their shrink sleeves based on global events.
5. True Fruit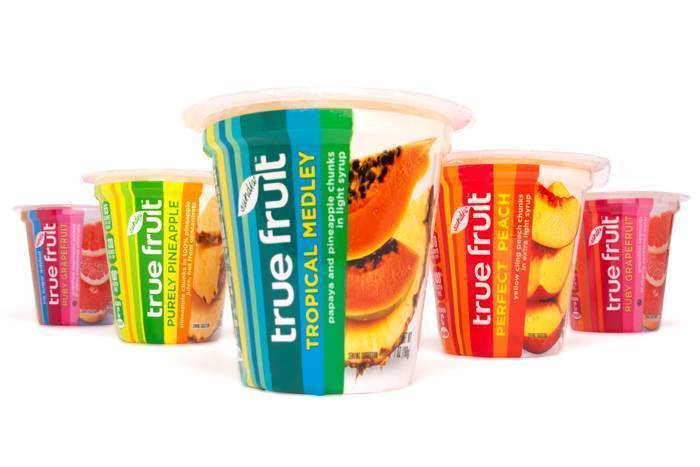 (designbuffet.co)
These vibrant shrink sleeves from True Fruit emphasize the fresh fruit they contain. The design screams healthy. The vertical lines of color not only look cool and refreshing but add depth to the cup and maximize its size to the customer.
6. Method + Orla Kiely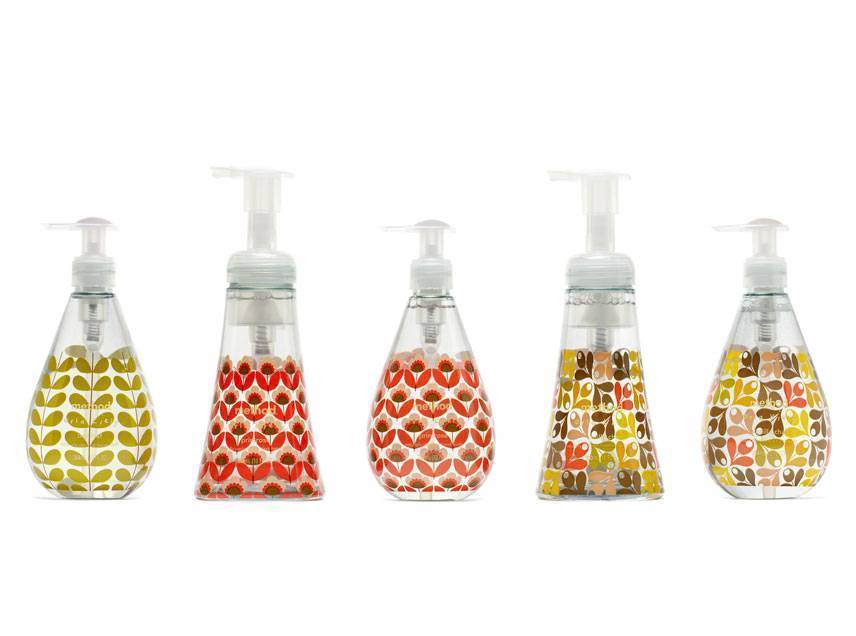 (thebudgetbabe.com)
In 2012, Method partnered with Olra Kiely, and they let their shrink sleeves tell the story. Notice that their brand name is barely detectable on these bottles, establishing the ultimate level of brand awareness.
7. Grumppaccino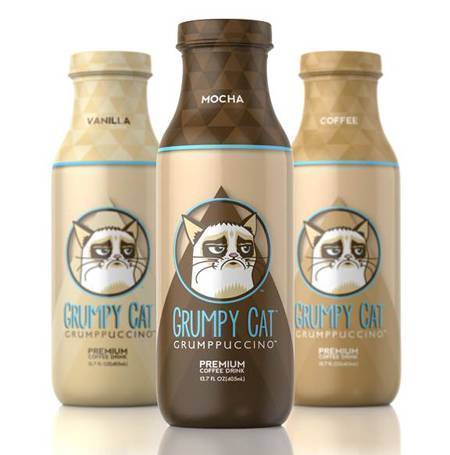 (dionlabel.com)
Many instantly recognize Grumpy Cat, the social media sensation turned meme. Grumppuccino uses a humorous approach that was expressed both in brand name and on their shrink sleeve. 
8. Fasten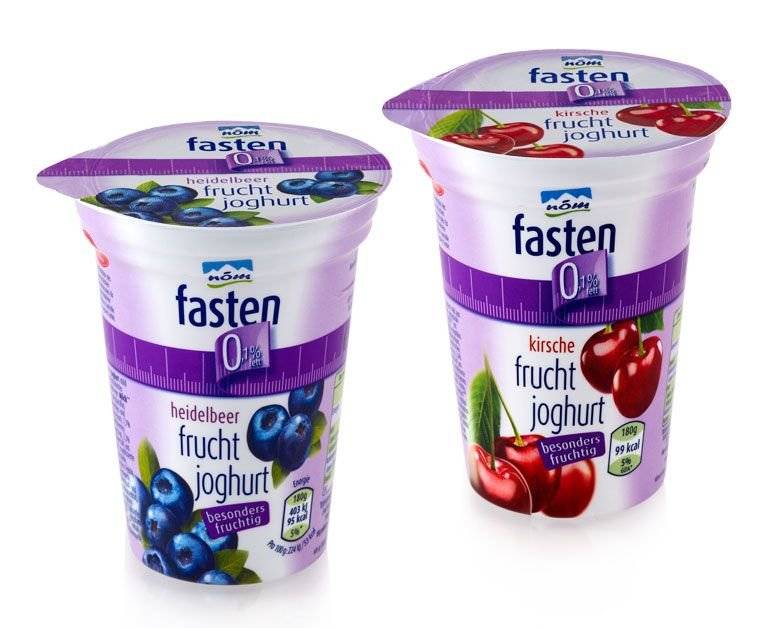 (packagingserved.com)
Fasten uses its shrink sleeve design to show off what their product does for its loyal customers. The measuring tape around the diameter is a smart way to grab the attention of people searching for a low-cal option.
9. Thise Mejeri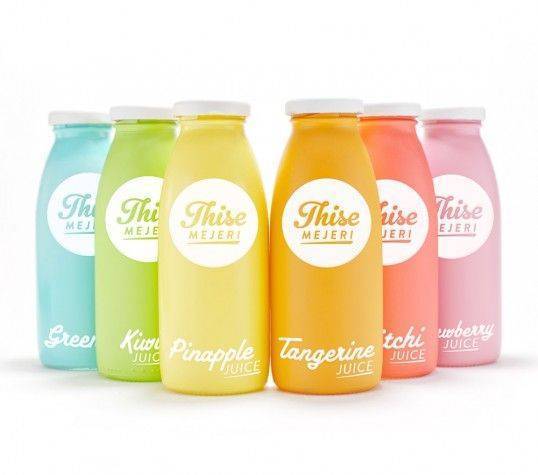 (lovelypackage.com)
Thise Mejeri, a German beverage company, opts for a plain, matte background to lure in customers. The simplicity of the opaque yet cheerful design instills curiosity in consumers.