Apr 27, 2021
Inkjet Printing on Shrink Sleeve Packaging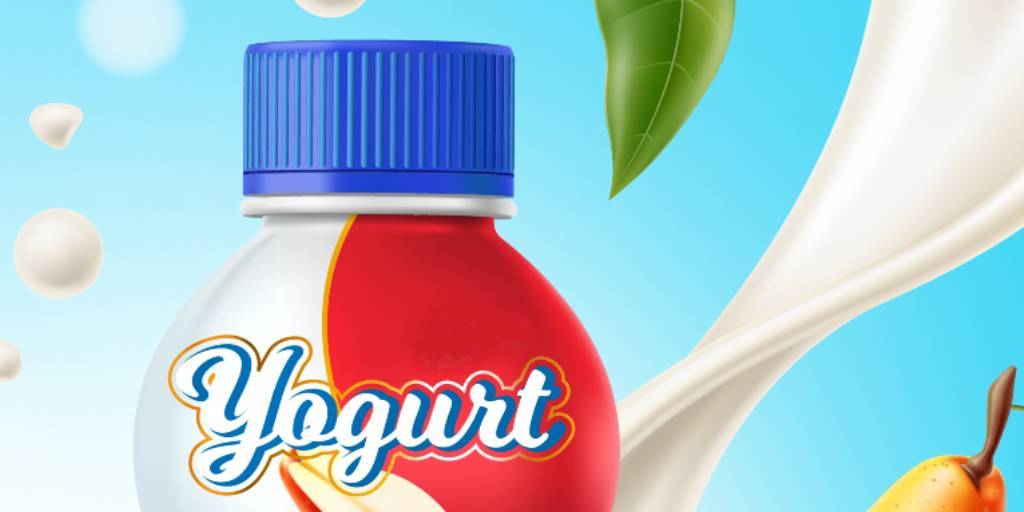 Shrink sleeve packaging is everywhere today. You'll find them on energy drinks, cleaning products, fruit juices, pharmaceuticals, cosmetics, and almost every other category at the supermarket. Marketers have embraced shrink sleeves because they understand the brand marketing power of great packaging, especially when combined with high-quality industrial printing inks.
Receive product updates and insights on the latest industrial inkjet, right to your inbox.
Subscribe
Shrink sleeves continue to grow in popularity because of their versatility and branding options for creative package designs. They conform to any shape, provide 360-degree coverage, and work well with containers made from metal, glass, or plastic.
Industrial inkjet is the most popular method of printing shrink sleeves, while flexographic and gravure printing processes are also used. Inkjet printing technology offers more options for rendering unique and creative shrink sleeve packaging designs through the use of solvent, water-based, LED-curable, and EB-curable inks.
Common Shrink Sleeve Packaging Materials
The two most commonly used materials for shrink sleeve films and packaging are:
Polyvinyl Chloride (PVC) – PVC is the most commonly used material in the shrink sleeve printing industry. It is relatively inexpensive compared to other shrink materials; it offers exceptional print quality, image clarity, low shrink temperature, and resistance to scuffs and environmental elements. PVC, while most cost-efficient, is less environmentally friendly than other shrink materials.
Polyethylene Terephthalate Glycol (PETG) – PETG offers excellent print clarity and a higher strength tolerance than other shrink materials. PETG has a higher shrink percentage, which you may benefit from if your packaging contains a large number of curved surfaces. You can expect high gloss and weather resistance from PETG as well. Although the most expensive, this material is both pasteurized and recyclable
Biodegradable & Eco-Friendly – Shrink films made from plants such as rice compounds and other biodegradable plant-based shrink film alternatives are also trending as a sustainability option for offering more eco-conscious plastic products. These bio-polymer-based shrink films are earth-friendly plastics, yet they have a similar physical texture and aesthetic to traditional plastics. However, as they are created from plant-based, biodegradable, and sustainable compounds, they break down naturally into their plant-based byproducts when disposed, lowering the carbon footprint of producing the shrink sleeve.
Types of Shrink Sleeve Packaging
Depending on the product and packaging performance needs, there are several types and applications of shrink sleeves available that deliver great results when being printed with industrial inkjet inks:
Standard Shrink Sleeves
Your typical shrink sleeves will cover most of the container, except for the neck and cap.
These standard shrink sleeves are often used on various products, from health & beauty to soft drinks and distilled spirits.
Full-Body Shrink Sleeves
The entire container is covered with the sleeve from top to bottom, creating 360-degree coverage. The portion of the sleeve covering the cap or lid acts as a tamper-evident seal and can be perforated for easier removal. Full-body shrink sleeves are great for preventing contamination and providing a tamper-evident seal.
Shrink Bands
Printing on shrink film is often important for security and consumer safety because the material is frequently used as a tamper-evident band or safety seal. "Shrink bands" are small strips of film that are shrunk around the container's cap.
They can be clear, colored, or custom printed with a design, like a logo or a symbol. Shrink bands add a level of confidence, so consumers know that their product has been untouched and is safe to open and consume.
Combination Packaging
Shrinkwrapping can combine multiple containers to offer as one product unit. Combination shrink packaging is commonly used to contain and deliver beverages in bulk quantities.
It is commonly printed with branding, nutritional facts, and other product information, including expiration dates and lot codes.
Why Inkjet Printing is Preferred for Sleeves
Inkjet technology is the optimal choice for industrial printing on shrink sleeve labels and packaging because it offers more versatility and flexibility than flexographic or gravure printing systems. Today's brands often need to print short runs and variable data, two growing agile marketing trends that are better supported by digital printing systems.
It's More Cost-Effective
Because inkjet does not require prepress materials, including plates, it's a more cost-effective choice for short-run printing, reducing overall production time. The technology has allowed smaller businesses to create unique shrink sleeve labels for their products.
Higher Speed of Production
Often, digital inkjet combines with analog printing methods on the same shrink label run. For example, the main design may be printed using a flexographic printer. An inkjet printing station, such as a hybrid unit from Colordyne, is used to add customization and barcodes. Inkjet printing's increased production speed makes this a popular choice.
Packaging Personalization
As more and more companies recognize the value and appeal of customized labels, producing them is becoming standard practice. Personalization is a growing marketing trend that brands use to differentiate themselves and their products from competitors in both physical and digital marketplaces.
Benefits of Shrink Sleeve Packaging
Brands take advantage of shrink sleeve labels as a way to make their products stand out from the competition. Shrink sleeve labels create opportunities for innovative product shapes because labels can form to just about any shape. With the ability to wrap around the entire container, businesses have more surface area than ever for packaging design.
Visual Branding Opportunities
Shrink sleeves offer full-color images that completely wrap around the container, providing more real estate for visual branding and messaging. Companies can deliver their products in uniquely shaped containers to stand out from the competition. Colors and shapes matter because they have a significant influence on consumer behavior.
More Flexibility
Companies can save money by purchasing "blank" bottles or cans and applying shrink sleeves for short runs like promotions, seasonal offerings, or new products. By stocking rolls of shrink sleeves, they can respond more quickly to market shifts, reducing waste when a product isn't selling.
Tamper Evidence Capabilities
By adding a tamper-evident band on the outside of the cap or container, consumers don't have to open the package to confirm the contents are safe before purchase. Food and drug safety is a high priority for consumers today.
Higher Durability
Shrink sleeve labels are reverse-printed, sealing the inks safely behind a transparent film. With tight shrinkage to the container, the graphics won't be scuffed or torn during transport.
Supports Sustainability
Shrink sleeves can be removed for recycling. The sleeves also provide support to the container, allowing processors to reduce the weight of the container itself. Plus, engineers have been creating thinner sleeves to reduce plastic, and new biodegradable films are now coming on the market.
Inkjet Inks for Shrink Sleeve Packaging
Inkjet printing inks offer several benefits when used to print shrink sleeve packaging and labels, including:
Vibrant colors
Rapid curing or fast drying
High resolution
High durability and flexibility
Adhesion to a wide range of substrates (PET-G, PVC, OPS, PLA)
Good surface slip properties
There are several ink types for printing shrink sleeves that offer rapid curing without damaging the thin films:
Water-based LUNAJET Ink
One of the best options for printing on flexible film or shrink sleeve packaging is LUNAJET inkjet ink. The water-based ink prints high-resolution images on shrink sleeves. This revolutionary ink uses a patented technique known as nanodispersion, which concentrates the pigment and allows the ink to spread evenly over the film surface.
Eco-friendly LUNAJET ink dries fast without heat or curing and emits no odors.
EB-Curable Inks Eliminate Migration in Shrink Sleeve Labels
Electron beam curable inks (EB inks) stand out as alternatives to conventional printing inks for shrink sleeves. Because EB inks do not require any heat source to cure, they can be used on even the most heat-sensitive shrink sleeve substrates, especially for packaging food and pharmaceutical products.
Their reliability, cost-effectiveness, and the environmentally-friendly nature of the inks also make them a popular choice. EB inks do not require a photoinitiator, which eliminates concern over migration of photoinitiators.
LED-Curable Inks for Shrink Sleeve Labels
LED curable ink has high color strength with excellent cure. Besides being a reliable ink, it also offers consistent adhesion and printability. LED-curable ink also has advanced capabilities like high curing consistency and energy efficiency.
From a sustainability point of view, these inks are mercury-free and ozone-resistant, and they use less heat for curing, making them ideal for shrink sleeve printing.
Custom Shrink Sleeve Printing Inks Available
Kao Collins offers custom ink formulation services to ensure customers have access to the exact industrial printing ink solution they need for a specific product, substrate, or printing application.
Some advantages of formulating custom inks include the ability to control important characteristics of the fluid, such as:
Durability – We can engineer inks that are especially resistant to abrasion, exposure to sunlight, and other challenging conditions.
Chemical Composition – Our chemists can work with multiple chemical compositions to ensure your custom ink solution meets your printing needs for viscosity, surface tension, heat, and other variables.
Printing Performance – We ensure your custom inks will work with your specific industrial printing system and printhead technologies.
Sustainability & Eco-Friendliness – We can customize eco-friendly inks for customers who prioritize environmental responsibility and want custom inks that support sustainability goals.
Packaging Substrate Compatibility – Create ink solutions for biodegradable shrink films or other substrates.
Contact our experts who can help you choose the suitable ink for printing shrink sleeves, help with technical support, and produce custom color matching.
Frequently Asked Questions
How is Shrink Wrap Printed?
Shrink plastic can be printed with industrial inkjet systems using a range of inks depending on the application, including solvent, LED-curable, nanodispersion pigment inks, and EB-curable inks. There are various kinds of shrink wrap — the "loose" plastic around a case of water bottles or the snug-fitting bottle wraps and then the shrink wrapping of secondary packaging that helps to secure multi-batch items together. The common denominator for shrink wrap is that when heat is applied it shrinks, becomes stronger, and conforms to the shape of the product being wrapped.
What inkjet inks to use for flexible packaging?
Both CIJ and TIJ technologies are used for printing on flexible packaging. Just as the category of flexible packaging entails different substrates, packaging operations use the following inks under various circumstances. Ink options include:
Flexible water-based inks
UV-Curable inks
LED-Curable inks
Solvent-based inks