Oct 18, 2023
Choosing the Right Ink for Direct Metal Printing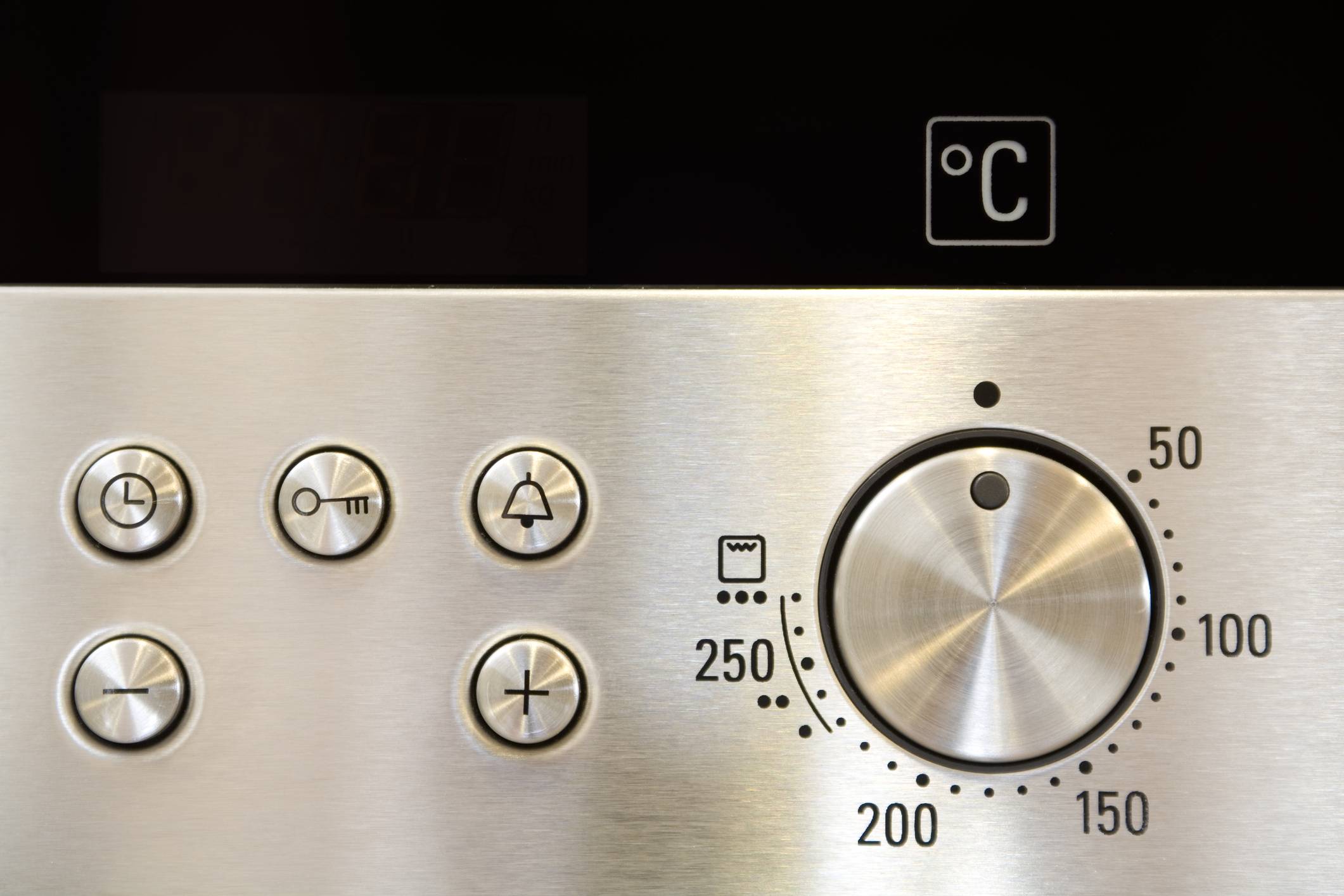 Direct printing on metal is not easy. The non-porous surface means liquid won't absorb like paper board.
Printing on metals requires an extremely quick-drying ink that hardens to the surface of the metal through drying or curing to avoid smudging or excessive dot gain.
Challenges of Inkjet Printing on Metal Surfaces
Inkjet printing on metal presents unique challenges that require careful consideration for achieving high-quality results. There are numerous industrial inkjet ink formulations for printing on metals. The choice depends on the metal and how the product is used.
Inkjet Printing on Coated Metal
Suppose your business requires fast and precise printing on any metal surface, whether aluminum, stainless steel, or similar substrate. In that case, the first step in determining the correct ink is to know whether the substrate has a coating on the metal, which is often the case.
The process typically starts with working with an ink supplier like Kao Collins to evaluate the metal. More often than not, the metal is coated. It's difficult, but not impossible, to print directly on a metal surface. The ink must adhere to the coating, not the bare metal. The coating functions as a primer. Most inks are printed on coated metals.
The most common metal printed is aluminum because it is light, flexible, and doesn't rust. It's commonly used for signage at trade shows and point-of-sale displays. Aluminum can also be printed in wide-format flatbed scanning printers.
Inkjet Printing on Uncoated Metal
There are limited options for printing on uncoated metals. The first is to use a primer base. Companies printing a wide range of products often apply primers rather than choosing specialty ink. It may be more cost-effective because changing inks in printing equipment isn't necessary.
Companies specializing in printing on non-porous surfaces may choose to use energy-cured inks. When exposed to mercury arc or LED lamps, cationic inks continue curing after the initial exposure to the light. The light's wavelength excites the photoinitiators added to the curing or hardening and locking it to the metal surface.
Non-cationic inks shrink and curl on a microscopic scale as it cures, making them a less durable solution because they are more susceptible to scratching and peeling. Cationic ink doesn't shrink when it cures.
Inkjet Printing on Flexible or Bending Metals
Various inkjet inks are ideal for applications requiring flexible metals, such as aluminum wrapped around a pillar or other shape. Kao Collins produces specialty inkjet inks that can withstand bending up to about 180 degrees.
Common Metal Substrates for Industrial Printing
Inkjet printing is an effective solution for embellishing metal products. A craft brewer, for example, may want to personalize a beer can for a special occasion or a seasonal release. Industrial inkjet printing offers cost-effective printing for shorter production runs or customizing products.
Kao Collins manufactures high-quality inkjet inks for printing vibrant colors or coding and marking on metal packaging and products.
Purchase Inks
Tin
Iron
Stainless steel
Nickel
Titanium
Cobalt
Brass
Copper
Industrial Inkjet Ink Options for Printing on Metal
When it comes to printing on metal, there are numerous industrial inkjet inks specifically designed to meet the unique requirements and challenges of metal substrates.
Solvent-Based Inks for Printing on Metals
Solvent-based inkjet inks are effective for printing on metal because the ink "bites" into metal surfaces.
Inks for Funai Technology
Dye-based solvent inkjet ink for Funai's cartridges with longer throw distance makes printing on curved and irregularly shaped materials such as beverage packaging possible. The cartridge and ink combination deliver high sharpness and offer superior adhesion on meta. An ink such as NEXXO from Kao Collins prints high-resolution 2-D codes on curved surfaces.
Inks for HP Technology
Many companies needing to print on metals use printing systems based on HP technology. Various solvent inks available for HP produce high-quality results when printing various metals, including foils. SIGMA solvent-based inkjet ink for HP is one of the leading inks because it dries quickly and maintains a 12-hour decap time that reduces downtime compared to other solvent inks.
Water-Based Inks for Printing on Metals
Certain specially engineered flexible water-based inks are suitable for industrial inkjet printing on metal surfaces and resist cracking and peeling. Until recently, water-based inks couldn't print on metal and non-porous surfaces. Kao Collins manufactures water-based LUNAJET that relies on patented nanodispersion for increased pigment concentration and superior surface coverage.
Curable Inks for Printing on Metals
These versatile industrial inkjet inks print reliably on many metals, most commonly aluminum and stainless steel. Metal printing poses challenges because these surfaces are frequently exposed to extreme conditions, such as water, UV light, grease, oil, and other chemicals. Ink specifications for printed metals often require flexibility, abrasion resistance, and fade resistance.
When choosing an inkjet ink to print on metals such as aluminum or stainless steel, look for these performance characteristics in the inks available:
The ink can be exposed to extreme temperatures.
The ink can withstand contact with certain chemicals (oils, grease, acids, etc.).
The ink can be bent or stretched without cracking.
The ink is colorfast, producing vibrant, vivid colors that print accurately on reflective metal surfaces.
UV-Curable
While solvent inkjet inks are commonly used for printing on metal, UV-curable inks, more printing service providers turn to these alternatives. UV inks offer more options for direct printing on metals. UV-curable inks, such as C-Lok ink from Kao Collins, have expanded the possibilities of high-resolution printing on metal with increased durability, rapid curing, and sustainability.
LED-Curable
LED-curable inks are effective for metal decoration, primarily used for food cans, beverage cans, aerosols, closures, caps, and industrial cans. High-performance LED-curable inks are fast drying and also environmentally friendly.
EB-Curable
Electron beam curable ink supports printing on metal with faster changeovers, high reliability, and excellent print quality. Additionally, these inks are insensitive to water or solvents. Full-coverage clear coatings may be used in place of lamination. EB inks also offer cost and sustainability advantages.
Applications for Industries
Aerospace and defense industries often need to print on metal components such as parts for aircraft engines, structural parts, aircraft fittings, and more.
Automotive marking and coding support supply chain tracking and end-user metal automotive parts.
Consumer products manufacturers rely on inkjet printing for printing control panels, knobs, and other components.
Medical device manufacturers often use direct printing on metal systems instead of labels to comply with regulations surrounding Unique Device Identification (UDI).
Marine industry products like oxygen cylinders require precise marking and coding for supply chain tracking and expiry dates.

A free guide for inks suitable for printing on metals.
Download Now

Architecture metals, including iron, aluminum, copper, and stainless steel, often require decorative printing to achieve design aesthetics.
Construction materials require marking and coding of plumbing materials, window frames, and other building products.
Metal packaging, such as tin cans and aluminum containers, may be printed with vibrant and eye-catching designs, forgoing the need for labels. Most commonly, manufacturers print bar codes and expiration dates.
The electronics industry uses inkjet technology for marking and coding printed circuit boards (PCB), electrical contacts, wire, silicon chips, and component labeling to provide clear identification and functionality.
Industrial manufacturing extensively prints product identification, serial numbers, barcodes, and labels on metal parts and equipment, ensuring traceability and efficient inventory management.
Food and pharmaceutical packaging must print consumer information and tracking codes on foil packaging and metal containers.
Choosing the best inkjet ink option for your metal and printing technology
Contact Kao Collins to help you decide on the suitable inkjet inks for printing on metal. We can create custom formulations for specific needs and color matching.
FAQs
How is steel printed?
Continuous inkjet, thermal inkjet, and piezo systems can be used for printing on various metals, including steel. Metal printing requires quick-drying or curing ink to avoid smudging and dot gain. Solvent and UV-curable inks are the most common industrial inkjet inks used.
What are the advantages of using solvent-based inks for printing on metal?
Fast-drying solvent-based inks offer excellent adhesion on metal surfaces, ensuring durable and long-lasting prints. They also resist harsh environmental conditions.
Why are curable inks a good choice for printing on metal?
Curable inks, such as UV, LED, and EB inks, undergo a curing process that results in instant hardening and exceptional adhesion on metal substrates. They offer high color vibrancy, excellent durability, and compatibility with different industrial inkjet printing systems.
Are curable inks suitable for industrial applications on metal?
Yes, curable inks are well-suited for industrial applications on metal surfaces. Their resistance to abrasion, chemicals, and environmental factors makes them ideal for demanding industrial environments.
What are the benefits of UV-curable inks for printing on metal?
UV curable inks provide fast curing times, instant drying, and excellent adhesion on metal substrates. They offer a wide color gamut, exceptional color reproduction, and compatibility with various metal printing systems.
What is the advantage of using water-based inks for metal printing?
Water-based inks like LUNAJET are environmentally friendly with low VOC emissions. They offer high color saturation, sharpness, and compatibility with various metal substrates. They also have fast drying times and excellent smudge resistance.
Can I achieve fine details and intricate designs when printing on metal with inkjet technology?
Yes, inkjet printing on metal allows for precise and detailed designs. With advancements in inkjet technology and specialized inks, it is possible to achieve intricate graphics, fine lines, and high-resolution images on metal surfaces.
Are there any pre-treatment processes required before printing on metal?
Depending on the specific metal substrate and ink type, pre-treatment processes like cleaning, priming, or applying a specialized coating may be necessary to ensure proper ink adhesion and print quality. It is recommended to consult the ink manufacturer's guidelines for specific requirements.
Can inkjet-printed designs on metal withstand outdoor environments?
Yes, when using appropriate inks, inkjet-printed designs on metal can be highly durable and resistant to outdoor environments. Solvent-based and curable inks offer excellent weather resistance, ensuring long-lasting prints even in challenging conditions.
How to print on stainless steel?
Printing on stainless steel begins by ensuring the surface is clean and contaminant-free. Use specialized inkjet inks formulated for stainless steel printing. Proper surface preparation may be necessary, including cleaning and potentially applying a specialized coating. Consider applying a protective coating for added durability.