Inks for Product Barcoding and Marking
Kao Collins manufactures inks for high-quality printing of barcodes and other tracking information on both non-porous and porous packages, cartons, and products.
Industrial Inkjet Printing for Supply-Chain Management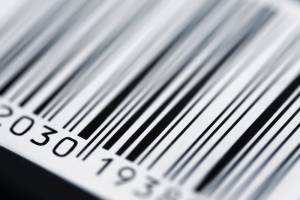 From the manufacturer to the consumer or other end-user, barcoding and marking with serial information is a necessity on food and pharmaceutical packaging, cartons, and industrial products. Industrial inkjet printing handles the challenge of coding variable data and the increasing number of product SKUs and UPC codes.
Kao Collins produces inks for major inkjet printing technologies that perform on any substrate.
DOWNLOAD: Inks for product marking and coding
Inkjet Printing for Non-porous Products
Solvent inks are most often used for printing coding and tracking information on non-absorbent substrates for food, beverages, pharmaceuticals, and industrial products.
Common Packaging Materials
Metal
Glass
Plastic
Foil blister
Ceramics
Kao Collins offers high-performance inks for TIJ and Piezo DOD coding systems.
Inkjet Printing for Porous Products
Water-based inks and oil-based inks are used for printing tracking information on porous substrates.
Common Packaging Materials
Non-glossy paper
Cardboard boxes
Lumber
Gypsum board
Kao Collins offers high-performance water-based inks for TIJ, Piezo DOD, and CIJ coding systems. Oil-based inks are available for Piezo systems.
Eco-friendly Water-based Inks for Flexible Packaging and Films
LUNAJET is a water-based pigment ink for marking and coding flexible packaging and thin plastic film.
Contact Us
"*" indicates required fields